Deadpool 2: Ryan Reynolds Filmed Brand-New Scenes For PG-13 Version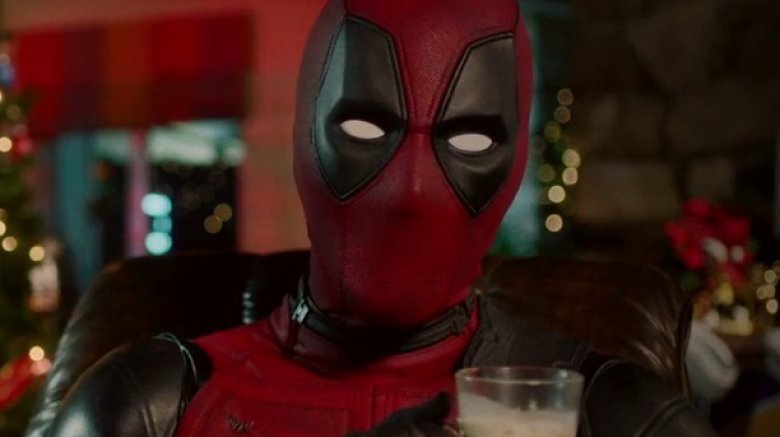 Ryan Reynolds is here to make sure you have a merry little Christmas. 
Deadpool 2 screenwriters Rhett Reese and Paul Wernick revealed during an interview with Slashfilm that they got the Merc with a Mouth actor behind the camera to film brand-new scenes for the upcoming PG-13 cut of the anti-hero sequel, scheduled for release on December 21.
"We definitely shot new stuff. And recently too," said Wernick. "About two months ago we were out on soundstages shooting again. Ryan was in the suit and the gang was back together, [director] Dave Leitch and Ryan and us having a great time and laughing. It comes together great, so we're super excited about it."
This means that the more family-friendly Deadpool 2 take, rumored to be titled The Deadpool Before Christmas, isn't just a reworked, possibly even shortened version of the film that will feature alternate shots captured during principal photography. Rather, it's something new, filled with fresh material written and filmed after Deadpool 2 was released in May. 
Reese explained that while he and Wernick did go back to the drawing board and get the cameras rolling to shoot never-before-seen sequences, they didn't drastically alter the core story of Deadpool 2. The creative pair simply had fun with the sequel's narrative and the free space around it, making certain not to make any major modifications. Added Wernick, "We don't want to mislead nor do we want to spoil. As we get closer, we'll see what the studio will let us talk about. I wouldn't reveal too much about it because it'll ruin the fun for the audience."
It's believed that the PG-13 version of Deadpool 2 may take a page out of The Princess Bride's book — literally. Reynolds previously shared a snap of himself in costume as Deadpool, reading a story to Fred Savage, who played The Grandson in director Rob Reiner's rom-com fantasy classic. In the 1987 pic, the young boy's grandfather (Peter Falk) tells him a tale of a beautiful young woman and soon-to-be-princess named Buttercup (Robin Wright), whom a trio of outlaws kidnap shortly before her wedding to Prince Humperdinck (Chris Sarandon). The dashing farmhand Westley (Cary Elwes), Buttercup's true love she presumed dead after the Dread Pirate Roberts (also played by Elwes) attacked his ship, makes it his mission to save Buttercup and finally marry her. 
The Grandfather and the Grandson's interaction framed the actual plot of The Princess Bride — and since Reynolds teased Savage's involvement in the new cut of Deadpool 2 through a photo that looks just like a frame from the '80s flick, many took that to mean the forthcoming project will feature the same sort of framing story. Wernick did also mention that Reynolds came up with "a great framing device" for the Deadpool 2 PG-13 cut, so with everything considered, it sounds like Deadpool reading to Savage is it.
While knocking Deadpool 2 down from a hard-R rating to a PG-13 one does mean that younger Deadpool fans can actually watch the film in theaters without their parents (or without sneaking in), Reese and Wernick assured that the new cut won't skimp out on the sometimes-raunchy, always-tongue-in-cheek humor characteristic to the film series and its leading guy. The duo are confident that even those who have already seen Deadpool 2 will adore the PG-13 version. 
"I think it's not only going to appeal to kids but also to people who love Deadpool," said Wernick. "I think it's subversive enough and fun and creative and something that only Deadpool could do. So I think it's going to be a real joy for not only a whole new audience, but also an audience that has seen and loved the Deadpool movies."
Not only will more people get a chance to see the new Deadpool 2 flick, but the film will also earn more revenue. When studio 20th Century Fox rolled out the David Leitch-directed sequel earlier this year, it earned a cool $732.4 million against its reported $110 million budget. Though it's unclear how long the PG-13 cut will be out in theaters, it's all but guaranteed that it will have a multi-million-dollar run this holiday season, possibly bringing its global earnings up to the $750 million range. What better way to celebrate the holidays than with some Merc with a Mouth meta-humor and cold, hard cash, right?
Catch the new version of Deadpool 2 in theaters on December 21.