The Legend Of Zelda TV Series Reportedly In Development With Castlevania Producer Adi Shankar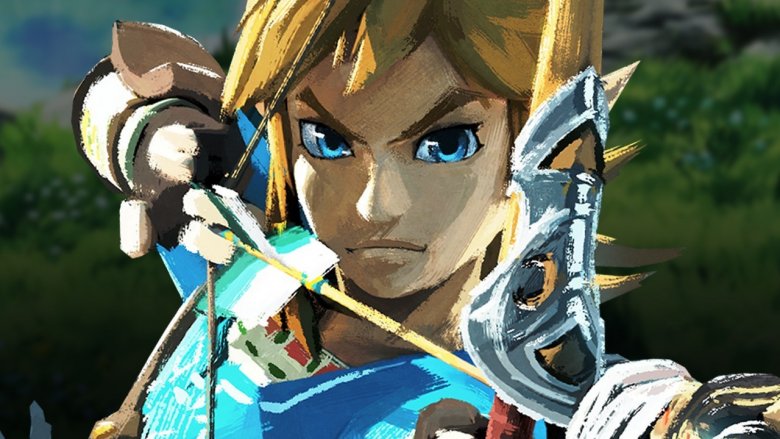 A television series based on Nintendo's long-running, universally adored action-adventure video game series The Legend of Zelda is apparently in the works, according to a recently published story by The Wrap. 
Castlevania producer Adi Shankar is said to be in talks to get behind the project and serve as its producer, having confirmed on Instagram that he's "working with an iconic Japanese gaming company to adapt one of their iconic video game series into a series." 
While Shankar noted in his post that he plans to announce on Friday, November 16 what the project is, The Wrap is reporting ahead of time that the gaming company in question is none other than the global electronics conglomerate Nintendo and that the "iconic video game series" is The Legend of Zelda, which follows the scrappy hero Link as he collects artifacts to rescue the titular princess Zelda and vanquish the nefarious wizard Ganon. 
Asked to respond to the news, Nintendo commented through an unnamed spokesperson, who told the outlet, "We have nothing to announce on this topic."
Although Nintendo isn't confirming or denying that a Legend of Zelda series is underway, and won't state one way or another whether Shankar is the one who will help bring it to life, this news seems fairly legitimate. 
For starters, it isn't as if the source relaying the information is some little-known, under-the-radar site with no ostensible credibility or authority. It's The Wrap, an outlet with a history of breaking news and delivering red-hot exclusives — like the recent report that Warner Bros. poached ex-Guardians of the Galaxy Vol. 3 director James Gunn to join DC Films as the writer and potential director of Suicide Squad 2. 
Furthermore, this is hardly the first time we've heard whisperings of a studio — named or otherwise — hoping to turn The Legend of Zelda into a television series. The Wall Street Journal reported back in February 2015 that Netflix was in the early stages of developing a live-action show based on the game franchise and hoped to create a finished product that would be a "Game of Thrones for family audiences." (The streamer would obviously shy away from the beheadings, family inbreeding, fire-resistant wannabe-queens, massive dragons, and crazy monsters made of ice seen in the acclaimed HBO fantasy drama, and instead focus on the world-building, storytelling, and fascinating characters.) 
That Netflix-backed project didn't end up panning out, sadly, as Nintendo CEO Satoru Iwata relayed just a month after the WSJ report that the company had "nothing new to share ... in regard to the use of our IPs for any TV shows or films," and that the article was "not based on correct information."
But might Netflix be the perfect company to back a Legend of Zelda series? Given that the streamer has become increasingly interested in translating video games into television series, having previously released two seasons of the Castlevania show based on Konami's action-platformer series and putting into development a series based on CD Projekt Red's action role-playing game franchise The Witcher and another that adapts Blizzard Entertainment's hack-and-slash hit Diablo, Netflix seems an appropriate home for the Legend of Zelda series. Shankar also appears just the right person to produce it, since he already served as a producer on Castlevania. What makes the likelihood both of this news being true and Netflix revealing itself as the network for the Legend of Zelda series is Shankar's mention that "the success of Castlevania created this opportunity." 
Plenty of mysteries swirl around the potential project — Will the show be live-action or animated? Who will write, direct, and star? When can fans expect to see Link, Zelda, and Ganon on the small screen? — but our interest is piqued nonetheless. Hopefully all will be revealed when Shankar makes his promised announcement on Friday, November 16.