The Best New Netflix Arrivals Of November 2018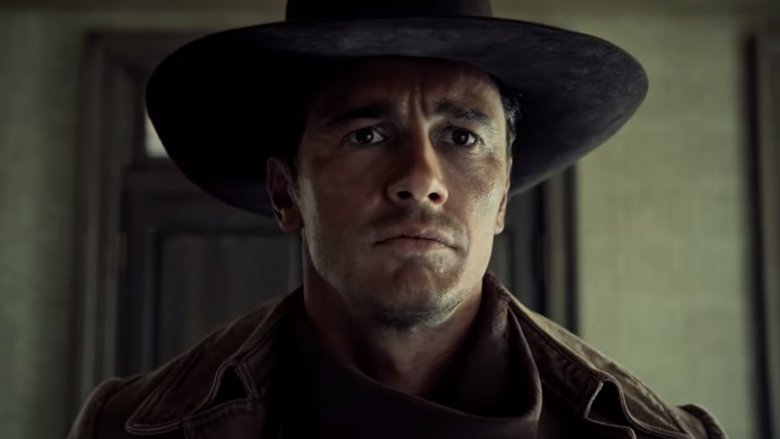 It's that bittersweet time of year again, the late October changeup when all the Halloween goodies are leaving shelves and being replaced by plastic Christmas kid crack. Similarly, Netflix is offering us a month of programming that runs the gamut. On the downside, we're waving goodbye to some great movies and shows to make room for a flood of holiday programming like A Christmas Prince 2: The Royal Wedding. Netflix is closing the gates on all three Jurassic Park movies, Hellboy II: The Golden Army, and horror gem Oculus, to name a few.
On the plus side, though, Netflix is also dropping more than a few exciting new releases that have nothing to do with princes, Christmas, or weddings. The final season of House of Cards is making its debut this month, along with the Chris Pine-led The Outlaw King, a historical epic about Robert the Bruce's war for Scottish independence.
And that's just the tip of the iceberg as we dip into November's lineup. Here's a look at all the best new arrivals coming to Netflix in November 2018.
House of Cards: Season 6 — November 2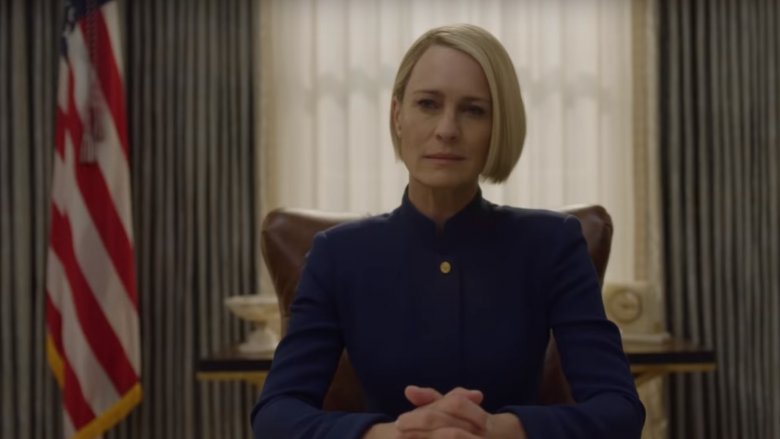 For reasons that nobody needs to be reminded about, Kevin Spacey won't be returning to House of Cards for its sixth and final season. But even though Spacey's out of the picture, his character, Frank Underwood, will still play into the events of the new season.
The write-out was simple: After resigning the presidency in the fifth season, Frank Underwood died in his sleep. According to Reuters, however, the exact cause of his death will be something of a lingering mystery that's sticking around to haunt his widow and the new president, Claire Underwood.
Expectations are high that this will be the season to finally pull this once-wunderkind Netflix original out of its slump. No, the show never got bad, but compared to its explosive first two seasons, it definitely hit a plateau. Find out when House of Cards returns on November 2.
ReMastered: Tricky Dick & The Man in Black — November 2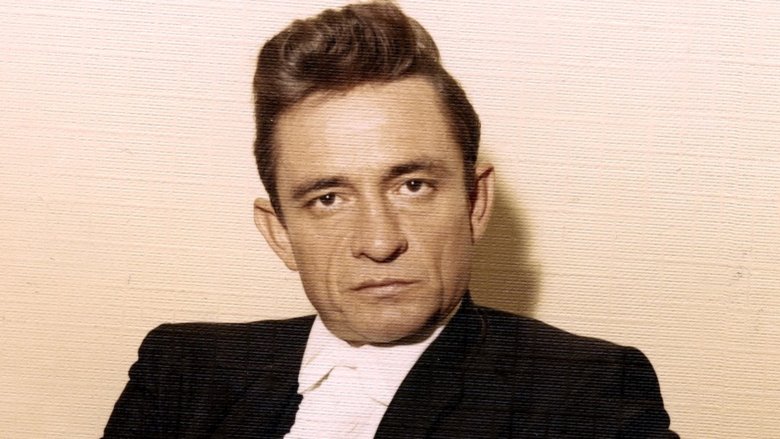 Journey back to the clashing cultures of 1970 with ReMastered: Tricky Dick & The Man in Black, a documentary about that time Johnny Cash went to the White House to hang out with Richard Nixon. While Nixon was looking for support for the ongoing Vietnam War, Cash delivered a small performance hand-selected for the Commander in Chief, singing a few of his anti-war songs like "What is Truth?" and "The Ballad of Ira Hayes."
This is the second installment in Netflix's musical documentary series, the first of which, ReMastered: Who Shot the Sheriff, delved into the 1976 assassination attempt on Bob Marley. Look for Tricky Dick & The Man in Black on November 2.
The Other Side of the Wind — November 2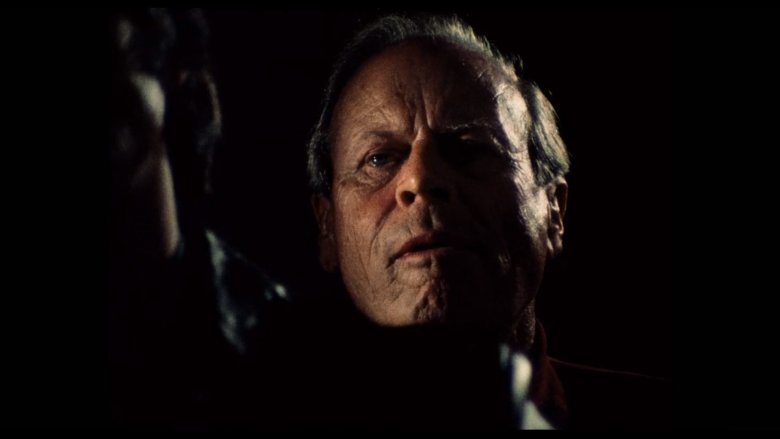 Only in 2018 would the epic unfinished film by legendary director Orson Welles go straight to streaming. But here we are, on the cusp of the Netflix release of a film 48 years in the making.
The story behind the troubled production may be just as intriguing as the film itself. From a harried six-year production to a three-month flood to a con involving one of the film's producers, it was a movie that never seemed to run out of problems. And following Orson Welles' death in 1985, its fate was all but sealed.
Welles supposedly shot ten hours of raw footage for his satirical mockumentary, and it's now been painstakingly edited together into a finished product. The Other Side of the Wind premieres on November 2, side-by-side with They'll Love Me When I'm Dead, a documentary that explores the making of the film.
John Leguizamo's Latin History for Morons — November 5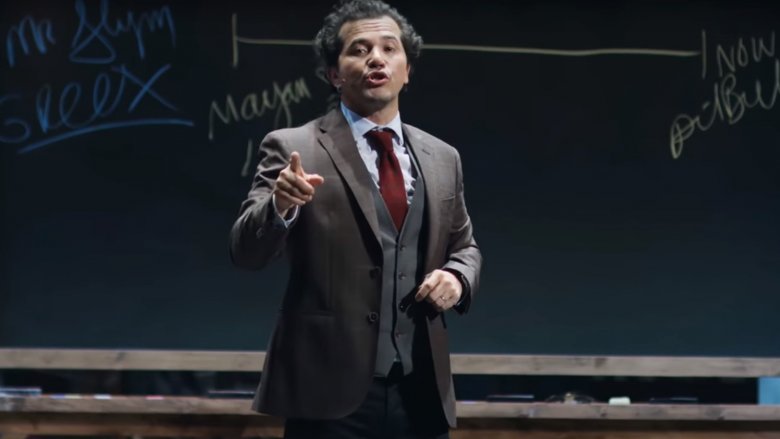 Is it stand-up? Is it Broadway? Well, it's kind of an eclectic mix of both. In this one-man show, John Leguizamo delivers a comedy-filled stage drama that traces Latin history from the Mayans to the modern day. The show garnered Leguizamo a Tony nomination for best play, and Netflix brought their cameras to capture one of the acclaimed performances in June 2018.
Speaking with Playbill, Leguizamo explained that the idea for the show originated after he discovered that his son was being bullied in school. He explained, "He was going to a fancy private school, and he was being picked on racially. I was like, 'Wow, this is crazy.' And I just wanted to give my son facts and words to protect himself."
Tune in to John Leguizamo's Latin History for Morons on November 5.
Outlaw King — November 9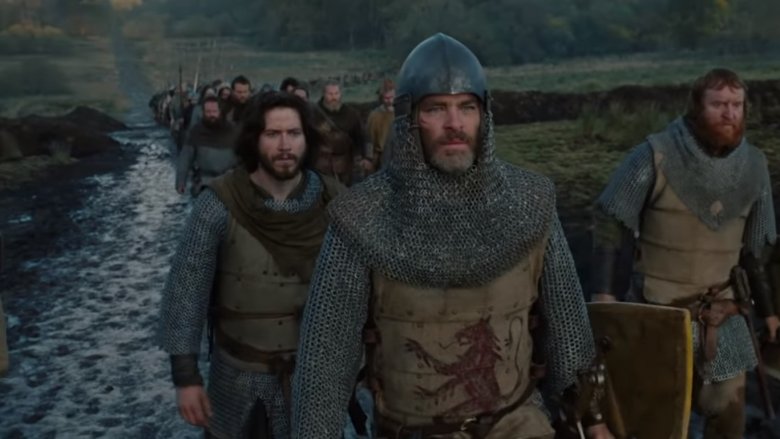 Chris Pine stars in this upcoming Netflix film as Robert the Bruce, the real-life historical figure who organized the Scottish clans to go to war against England. From the looks of the trailers so far, Outlaw King will be a bloody romp through history that tracks Robert's path from fugitive to King of Scots.
Outlaw King was directed and co-written by David Mackenzie, who previously directed Pine in 2016's Hell or High Water, a modern Western about two brothers who decide to rob a bank. Mackenzie's gritty filming style should be a perfect fit for this epic historical drama. Take a look on November 9.
May The Devil Take You — November 15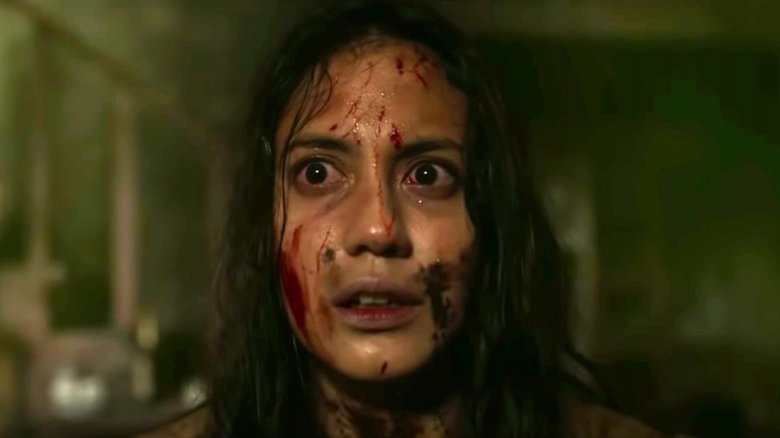 Halloween certainly doesn't mark the end of the year's horror releases, as Netflix's upcoming May The Devil Take You proves. The Indonesian fright flick focuses on a young woman who travels to her father's old house after he falls into a coma. There, she discovers that dear old dad had more than a few skeletons in his closet — and some of them want to kill her.
Get ready for a dark descent into hell when May The Devil Take You hits Netflix on November 15.
Cam — November 16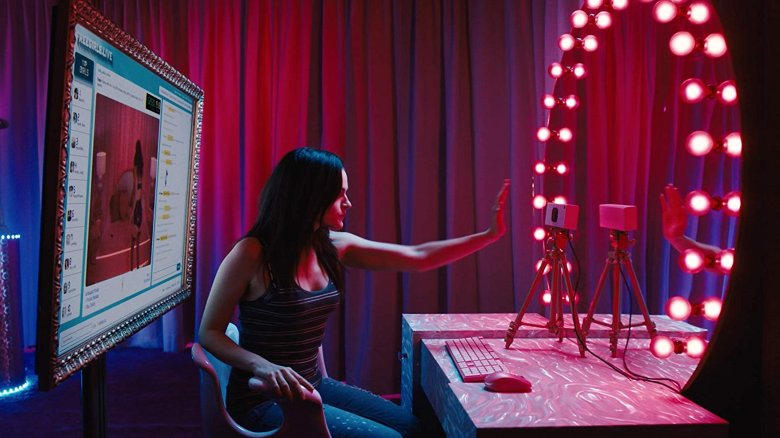 You probably won't recognize Madeline Brewer's name, but her face may ring a bell. The young actress appeared in Orange Is the New Black, The Handmaid's Tale, and Black Mirror, and now she's set to star in Netflix's newest psychological thriller, Cam.
The film follows Alice, a webcam girl whose life is hijacked by someone who looks just like her, someone who seems to want to bring Alice's life crashing down around her. That kicks off a horrifying mystery as Alice tries to figure out what this ne'er-do-good doppelganger wants, why she was targeted, and how she can make it out of the ordeal alive. Check it out on November 16.
Narcos: Mexico — November 16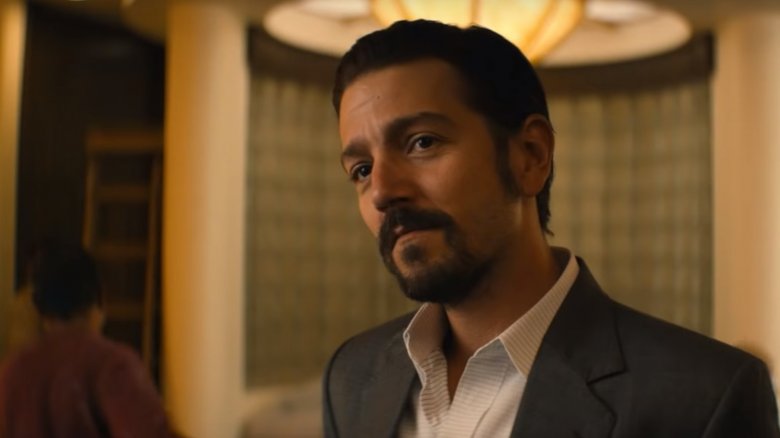 For a lot of fans, Narcos lost some of its appeal after Season 2 put an end to the DEA's battle against Pablo Escobar, but even that lost momentum couldn't change the fact that Narcos is still one of the better crime dramas on TV right now. That's why the decision to essentially reboot the series might seem a little jarring.
Narcos: Mexico puts a new cast of characters at the very beginning of the Mexican drug war, setting the series in the early '80s and chronicling the bloody beginnings of the Guadalajara Cartel. Michael Pena and Diego Luna are set to star, and the new take on the series looks like it'll be downright brutal — but also pretty amazing. Dig in on November 16
The Ballad of Buster Scruggs — November 16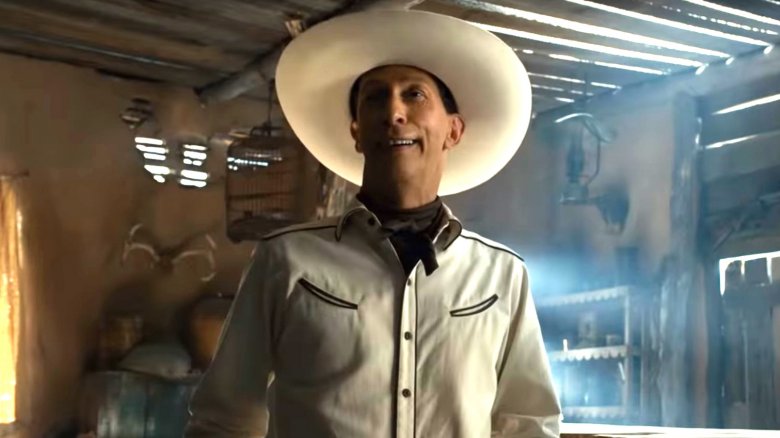 There's been a lot of hype building over the past few months for The Ballad of Buster Scruggs, the newest release from Joel and Ethan Coen. The anthology film stars James Franco, Liam Neeson, and Tim Blake Nelson, and twines together six different stories about the American West, each infused with the kind of dark comedy that could only come from the Coen brothers.
Buster Scruggs has already hit the 2018 festival circuit, and critics are loving it. Will the rest of the world fall in love too? Find out when it drops on Netflix on November 16.
The Last Kingdom: Season 3 — November 19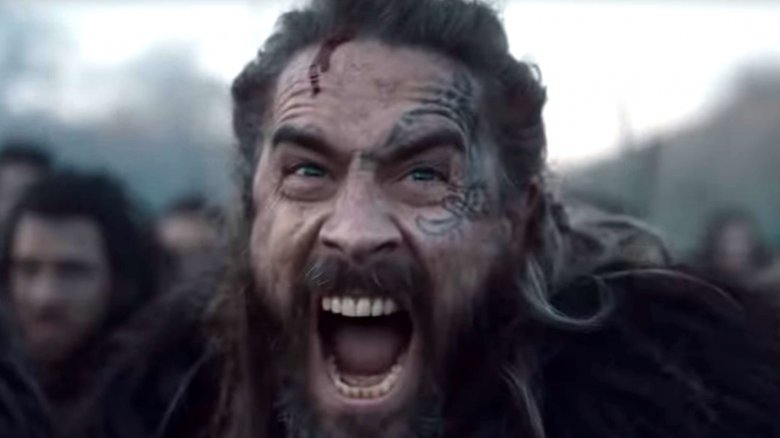 Among all the historical shows on Netflix, The Last Kingdom tends to fall between the cracks. That's a shame, because this period epic is definitely worth the time to watch. Originally created by BBC, The Last Kingdom follows a warrior in the 9th century during a time when what is now England was being overrun by the invading Danes.
If you just can't get enough swords and horseback fights, you might get a kick out of The Last Kingdom. Between its high production values, solid storytelling, and breathtaking battles, it's definitely worth checking out. Season 3 hits Netflix on November 19.
Sabrina — November 20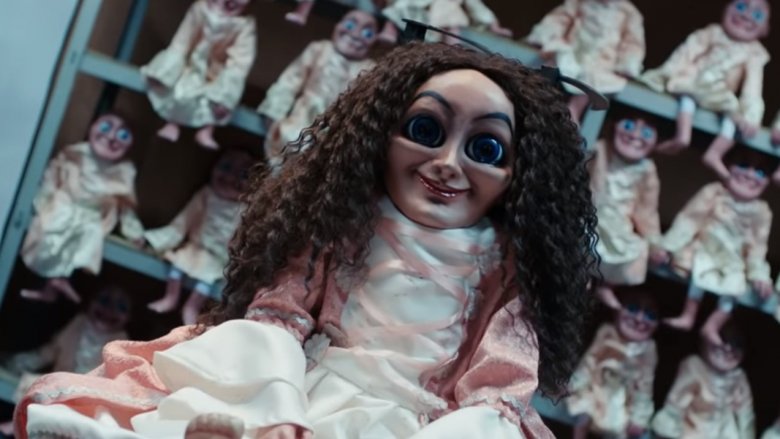 Sorry folks, this isn't yet another show about the supernatural Archie comics character — The Chilling Adventures of Sabrina has that pretty well covered. This Sabrina is a horror film about a doll that comes to life after a little girl tries to bring her mother back from the dead. That's a cheerful premise, and the trailer for Sabrina suggests that it only gets worse from there, as more and more people succumb to the demon and/or curse that lives in the doll.
If you're the kind of person who likes to be scared all year long, Sabrina might be just the ticket. Look for it to hit Netflix on November 20.
Mystery Science Theater 3000: The Gauntlet — November 22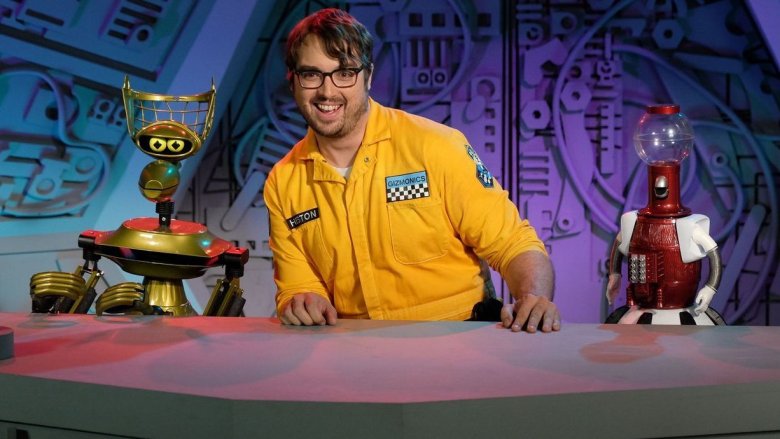 The 2017 return of Mystery Science Theater 3000 gave fans plenty to love. All the charm of the old series was back, along with a brand new set of terrible films to make fun of. What's not to like?
With the next season, titled "The Gauntlet," Jonah and his robo-friends will be riffing on six new old movies. Grab your popcorn and settle in for the new season of MST3K on November 22.
Frontier: Season 3 — November 23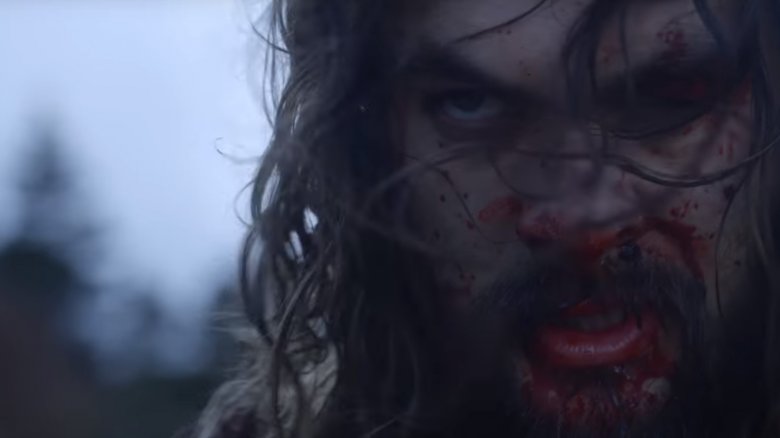 Between The Last Kingdom and Frontier, Netflix is bringing plenty of historical action to the small screen in November. If you haven't caught this Jason Momoa-led series yet, here are the deets: Frontier is set in the Canadian frontier and follows an outlaw who's dead set on wreaking havoc on the region's fur trade. That outlaw is Declan Harp, played by Momoa, and he brings enough rustic brawn to carry the series, even if it occasionally gets bogged down in its own story.
Whether you're a longtime fan or just now hearing about Frontier, you can look forward to Season 3 when it arrives on November 23.
New standup comedy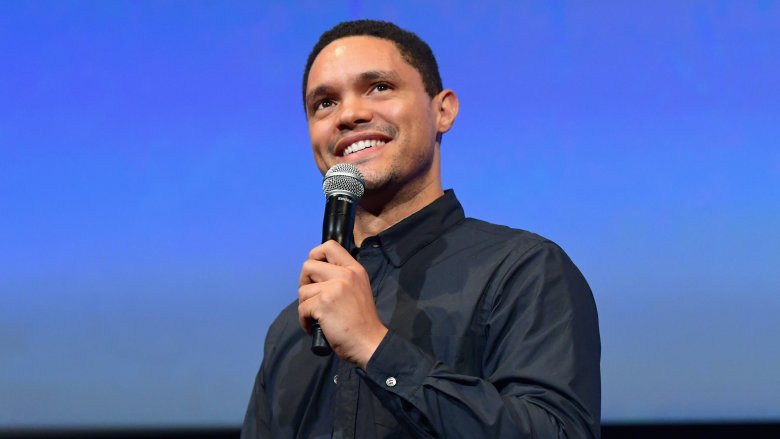 Getty Images
Netflix has three new standup specials slated for November, and each one is well worth a watch. On November 13, look for Loudon Wainwright III: Surviving Twin. This isn't your traditional standup — this hybrid show sees Wainwright mixing drama, music, and humorous narratives into a single unique performance.
On the 20th, watch out for Trevor Noah: Son of Patricia, which sees The Daily Show host onstage for an evening of hard-hitting jokes. Finally, November 27th heralds the arrival of a double dose of comedy, when Jeff Ross and Dave Attell both take the stage and take turns roasting each other.
Action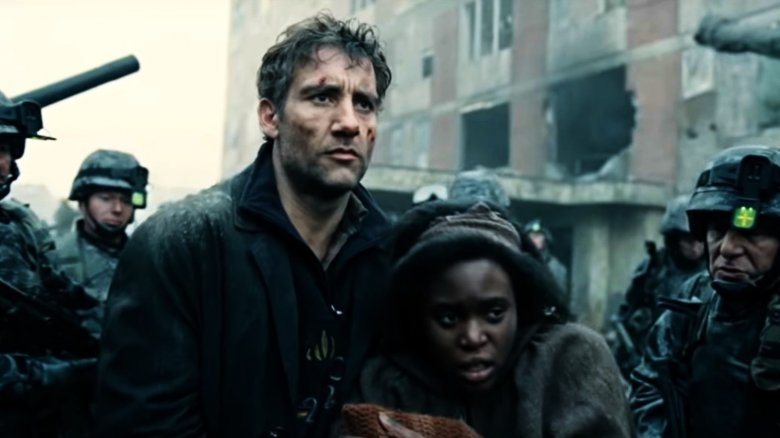 Alfonso Cuarón's excellent Children of Men is the highlight of November's action additions, arriving on the first. The dystopian drama follows a disillusioned alcoholic who's roped into protecting the last known pregnant woman on Earth. Cuarón used extensive long takes while filming, leading to some pretty jaw-dropping action scenes, like this (spoiler-filled) scene that sees the protagonists attacked in a car.
Netflix is also adding Doctor Strange on the first. We're going to assume that's the 2007 animated film, since the MCU film is already on the streaming service. With Planet Hulk showing up on the same day, you can unleash the geek with a back-to-back animated Marvel marathon.
Finally, look for Pirates of the Caribbean: At World's End to sail onto streaming on November 4.
Nov. 1
Children of Men (2006)
Doctor Strange (2007)
Jet Li's Fearless (2006)
Planet Hulk (2010)
Nov. 4
Pirates of the Caribbean: At World's End (2007)
Comedy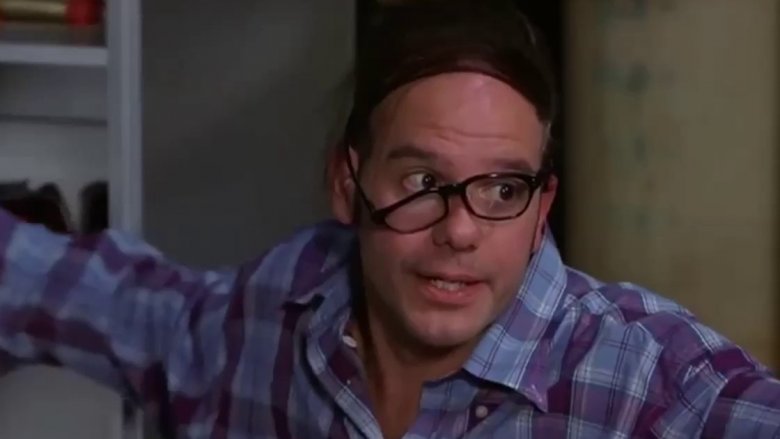 November's laughs will be powered by raunch this year, with a flood of irreverent comedies splashing onto Netflix on the first. Look for Deuce Bigalow: European Gigolo, National Lampoon's Animal House, and Scary Movie 2 and 3. That selection might not be highbrow, but it's bound to be high-larious.
If you're looking for something a little more appropriate for date night, sweeten things up with Julie & Julia, a comedic biopic about Julia Child's rise to become TV's cooking queen. And if all else fails, you can't go wrong with John Hughes' classic romantic comedy Sixteen Candles. You can never go wrong with Sixteen Candles.
Nov. 1
Deuce Bigalow: European Gigolo (2005)
Julie & Julia (2009)
National Lampoon's Animal House (1978)
Scary Movie 2 (2001)
Scary Movie 3 (2003)
Sixteen Candles (1984)
Drama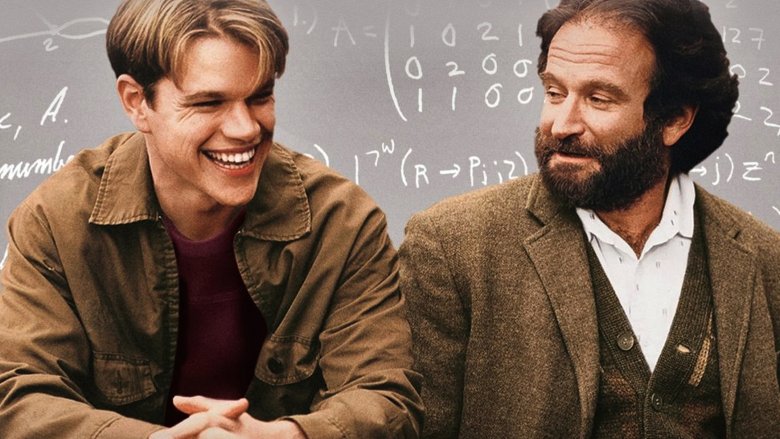 There won't be a lot of dramas hitting Netflix in November, but the few that are showing up are the cream of the crop. First, look for Close Encounters of the Third Kind. Is that a drama? A thriller? An alien musical? Really, aren't the best movies all three? You can also relive the film that put Matt Damon and Ben Affleck on the map — and tear up a little with some Robin Williams nostalgia — when Good Will Hunting arrives.
Finally, The English Patient might just be the perfect movie...if your idea of a perfect movie is a ridiculously long, drawn-out, overrated wartime romance. All those films show up on the first of the month.
Nov. 1
Close Encounters of the Third Kind (1977)
Fair Game – Director's Cut (2010)
Good Will Hunting (1997)
The English Patient (1996)
Vaya (2016)
Thriller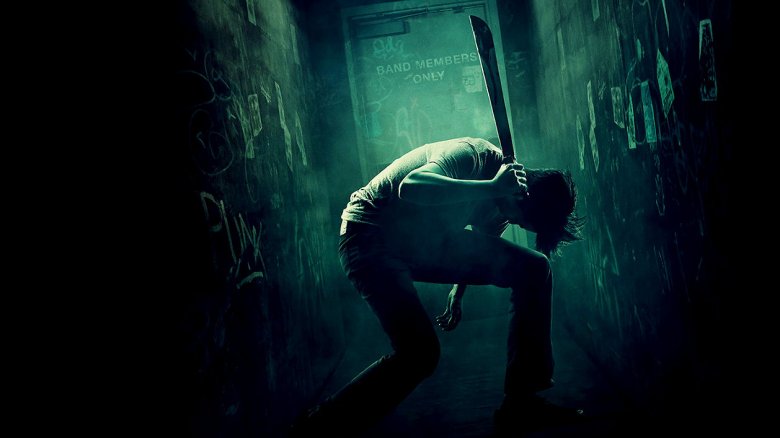 Post-Halloween chills are coming in fast, and they're coming in hard. To start with, look for Cloverfield on the first. This little low-budget sci-fi thriller became a worldwide phenomenon and kicked off one of the most unique franchises in recent history, and it definitely deserves a rewatch. Just try not to throw up. Also on the first, keep your eyes open for Robert Rodriguez's From Dusk Till Dawn, Bram Stoker's Dracula, and Transcendence.
On the 12th, Netflix is checking in Green Room, an intense little movie about a band stuck in a gig full of murderous neo-Nazis. Anton Yelchin stars, with a wickedly sinister performance by Patrick Stewart as the villain.
Nov. 1
Bram Stoker's Dracula (1992)
Cape Fear (1991 or 1962)
Cloverfield (2008)
From Dusk Till Dawn (1996)
Transcendence (2014)
Nov. 5
Into the Forest (2015)
Nov. 8
The Sea of Trees (2015)
Nov. 12
Green Room (2015)