Terminator Reboot Lands New Release Date, To Compete With Charlie's Angels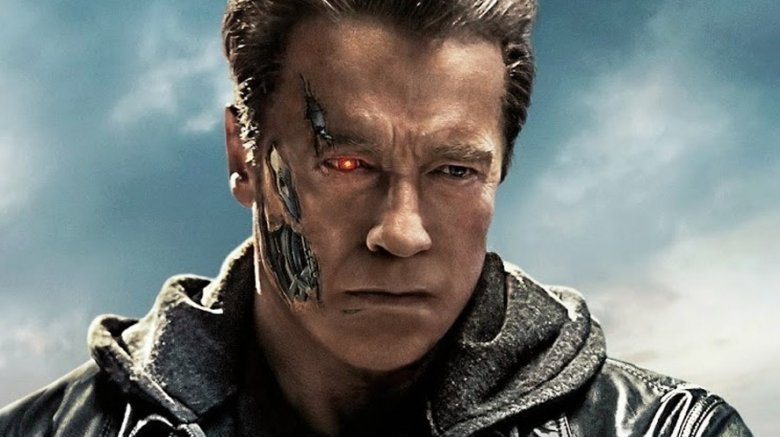 Is it getting a little crowded on the film release calendar, or is it just us?
Shortly after Sony Pictures confirmed that it had pushed the Elizabeth Banks-directed Charlie's Angels refresh back from September 27, 2019 to November 1, 2019, Paramount delayed its upcoming Terminator reboot from November 15, 2019 to — wait for it — November 1, 2019. 
Variety relayed the release date change, confirming that the films will bow on the very same day. 
The yet-untitled Terminator movie was first scheduled to open on July 26, 2019 before it was delayed to November 22, 2019 and then bumped back up to November 15, 2019.
So, what exactly caused the double shift in debut dates and the sudden pull to the November 1, 2019 slot? Well, Warner Bros. pulled a fast one on the world in moving Wonder Woman 1984 from a fall 2019 launch to a summer 2020. The Gal Gadot-led superhero sequel was slated for release on November 1, 2019, but will now fly into theaters on June 5, 2020 — roughly the same weekend during which the original Wonder Woman film bowed in 2017. It's unclear why both Sony and Paramount rushed to secure a November 1, 2019 release date for their tentpole features, but it's probably down to simply wanting what the studios previously couldn't have. 
Starring Ella Balinska, Kristen Stewart, and Naomi Scott, the new Charlie's Angels seems to be a pretty standard reimagining of the action franchise that started with the 1976 television series and was later rebooted into the 2000 and 2003 films Charlie's Angels and Charlie's Angels: Full Throttle. Balinska, Stewart, and Scott will take on the roles of three crime-fighting Angels who work for a detective agency owned by Charlie Townsend and follow the orders of their boss, the unseen Bosley. In addition to directing, Banks stars as one Bosley, with Patrick Stewart and Djimon Hounsou portraying the other two. 
As for the new Terminator movie, it's something completely fresh. While it technically does reboot the franchise, following four years after the critically lambasted sequel Terminator Genisys, the film doesn't simply retell the same story with the same characters fans that have already heard and seen before. Instead, director Tim Miller has made "a whole new movie" with the Terminator reboot, which producer James Cameron once explained will "pass the baton" from series stars Arnold Schwarzenegger and Linda Hamilton to a new generation of characters that include Mackenzie Davis as the solider-assassin Grace, Gabriel Luna as another Terminator, Natalia Reyes as Dani Ramos, and Jude Collie as John Connor, Sarah Connor's son. 
As Schwarzenegger previously detailed, "[James] Cameron and Tim [Miller] came up with a concept where they can continue on with the T-800 but make a whole new movie. What they are doing now with this one is basically to just take a few very basic characters, like Linda Hamilton's character and my character, and dismiss everything else. Just move away from all these rules of the timeline and other characters."
It'll be interesting to see which film ends up winning the box office next November. They may end up drawing different crowds — Charlie's Angels might attract younger viewers and more female movie-goers, and the Terminator reboot could reel in the older nostalgia-seeking crowd and more male audience members — but at the end of the day, both movies are reboots and both fall into the action genre, so it'll be a tight race for the proverbial crown.