Friday The 13th Reboot In The Works With LeBron James As Producer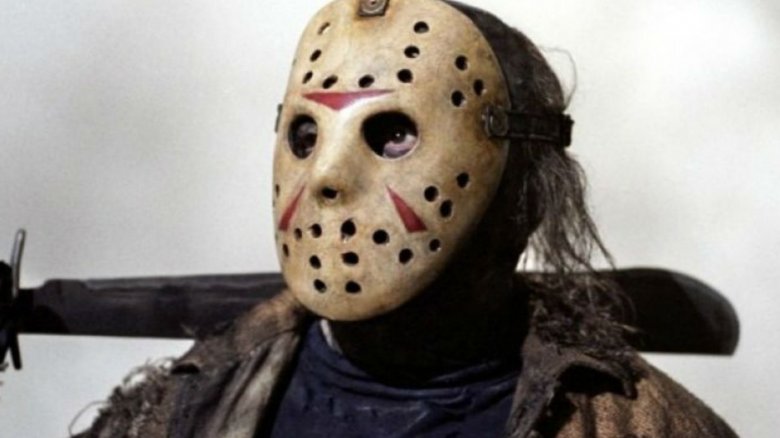 Here's a headline we bet you thought you'd never read. 
Bloody Disgusting broke the news on Monday, October 22 that professional basketball player LeBron James is in talks to produce a Friday the 13th reboot film under his SpringHill Entertainment production banner in collaboration with Vertigo Entertainment, the company that produced the Andy Muschietti-directed It.
Yeah, you heard that right: the former Cleveland Cavaliers and current Los Angeles Lakers player, four-time NBA Most Valuable Player Award winner, three-time NBA Finals MVP Award recipient, and two-time Olympic gold medalist is helping revive Jason Voorhees for another turn on the silver screen, hoping to bring horror-lovers back to Camp Crystal Lake for one more gore-ific summer. 
News of James teaming with Vertigo for a Friday the 13th reboot comes just days after Universal Pictures launched its own reboot of a beloved horror franchise: the new Halloween movie, directed by David Gordon Green and starring Jamie Lee Curtis in her iconic scream queen role as Laurie Strode, which shattered viewer expectations and a handful of records when it opened on October 19. 
Clearly, the buzz around the Halloween refresh helped motivate the decision to move forward with a new Friday the 13th film, but another key factor in making the idea a reality was the outcome of original Friday the 13th screenwriter Victor Miller's legal battle to secure the rights to his screenplay. Miller regained the rights in late September, when U.S. District Court Judge Stefan Underhill granted favor against producers Horror, Inc. 
The Friday the 13th reboot is currently without a writer or director attached, and no one involved with the project has offered any details on the story or setting. It's assumed that the film will carry the same plot skeleton as the 1980 original, directed by Sean S. Cunningham and written by Victor Miller: a masked killer murders a group of teenagers at the once-abandoned Camp Crystal Lake. 
The '80s slasher revealed — spoiler alert — that Jason Voorhees' mother (Betsy Palmer) was the murderer, plucking off the youngsters one by one as a way to seek justice for the death of her son, Jason, who drowned at Camp Crystal Lake when he was a child after two camp counselors neglected to watch over him. At the end of the original Friday the 13th, an adult Jason's decomposing body emerges from the lake, signaling that he's alive and will stop at nothing to exact his revenge over those who wronged him and his now-dead mother. 
Surprising as the phrase "LeBron James is producing a Friday the 13th reboot" is to hear, it actually makes sense, as James has been a fan of the horror franchise for years. James once tweeted back in August 2010, "Friday the 13th! Jason Vorhees is one of my favorites. Still don't understand how he caught people running and he just walked though." And in 2015, James released limited-edition Friday the 13th-themed sneakers — the perfect mash-up of the sport he loves and the film franchise he just can't get enough of. 
But even more important to note than James' adoration for Friday the 13th is his experience with filmmaking. Though James hasn't stepped behind the camera just yet, he's familiar with what goes into creating movies, as he's starred in the 2015 romantic comedy Trainwreck and lent his voice to this year's adorable animated musical comedy Smallfoot. Additionally, his SpringHill Entertainment banner is already developing a Space Jam sequel that has Black Panther director Ryan Coogler on board as lead producer and James attached to star. 
Friday the 13th will be a major undertaking for James, no doubt, but his passion, talent, and knowledge of the ins-and-outs of filmmaking should serve him well. After all, they don't call him "King" for nothing.