Pre-Game: Early Roles Of Game Of Thrones Cast Members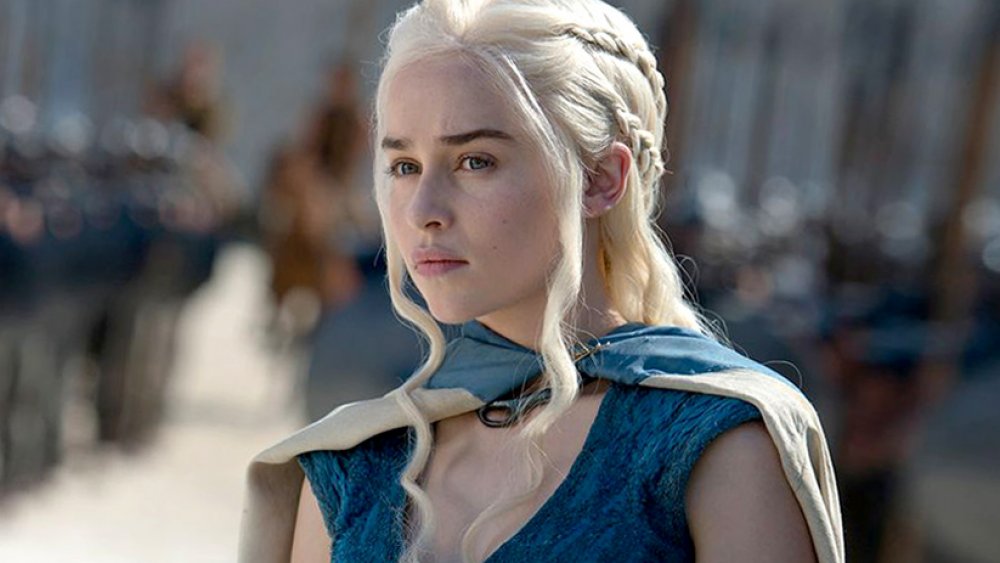 Although there's little question that pulling a gig on Game of Thrones has proven to be a significant career enhancer, it's important to remember that the majority of these actors didn't simply materialize out of thin air: most of them had careers prior to finding their way to the Seven Kingdoms of Westeros, and as tends to be the case with anyone's back catalog, not everything they worked on was what you'd consider HBO-level material. 
This talented cast of kings, queens, imps, and mothers of dragons-es have starred in everything from beer commercials to Schwarzenegger flicks to made-for-TV Baywatch movies to made-for-TV MacGyver movies to — well, you get the idea. And as you'll see, no matter what was on the page, these pros lent their considerable talents. 
For your amusement (and probably to their chagrin in some instances), here are several early roles by Thrones cast members during the pre-Game era.
Sean Bean, Barbican Lager (1984)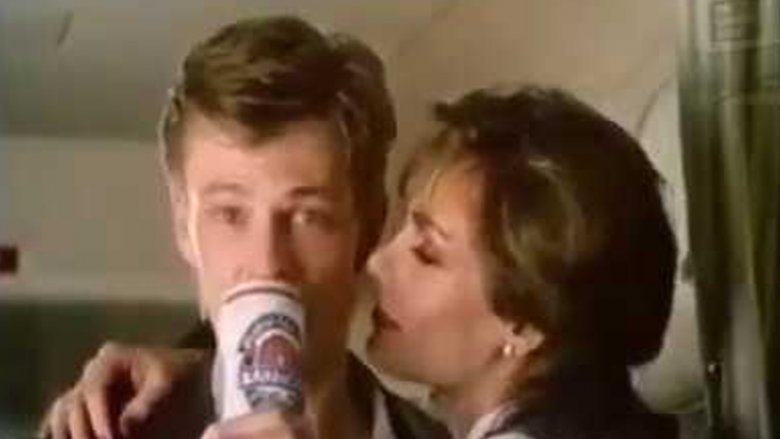 Before blundering his way through Westeros as the too-noble-for-his-own-good Ned Stark, Sean Bean was already an established international actor with roles in high-profile projects like The Lord of the Rings trilogy and Troy. He also had a lengthy run starring as Richard Sharpe in the British TV series Sharpe, based on the Bernard Cromwell novels and short stories. But in 1984, the same year he got his first screen credit, Bean booked a commercial for Barbican Lager that remains arguably his finest screen credit. It includes not only the suggestion that getting smashed on canned beer makes you prepared to fly a plane, but also a sick '80s mullet and leather jacket combo that would put Full House-era John Stamos to shame. It's also pretty clear at the end that he's totally going to score with one of the flight attendants. Sure, he dies so often onscreen that it's become a meme, but there was that one time Barbican Lager made Bean a hero, and no one will ever take that away from him.
Lena Headey, MacGyver: Trail to Doomsday (1994)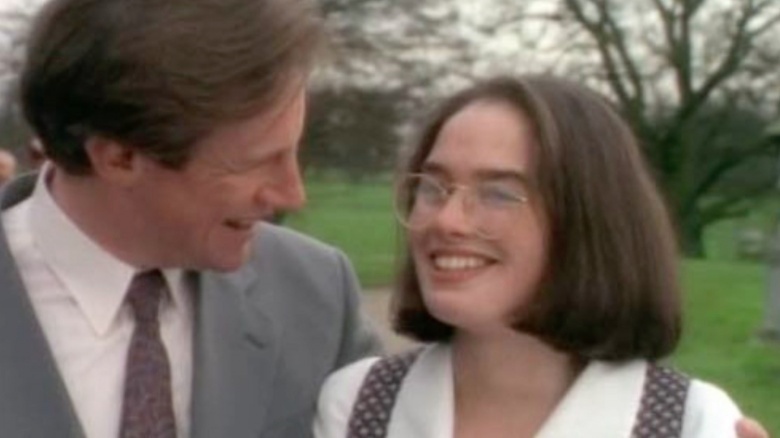 Headey's first performance for American television was, alas, in what remains the last time viewers saw Richard Dean Anderson portraying the one and only MacGyver. In this TV movie, Headey plays Elise Moran, whose father is killed, thereby setting into motion a series of spine-tingling events which find MacGyver doing what he does best: saving the day when the odds are against him. Headey's character survives the events of the film, and at the end has the honor of being the last person to ever share an onscreen conversation with MacGyver. Why, that's almost as impressive as being on Game of Thrones!
Jason Momoa, Baywatch Hawaii (1999-2001)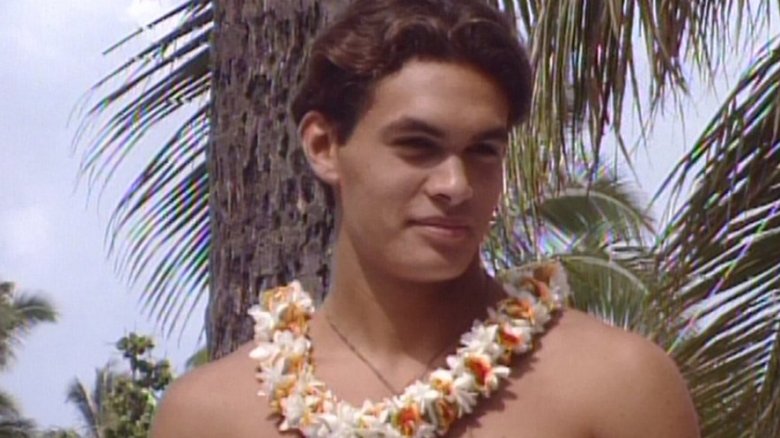 Jason Momoa has made a career out of appearing shirtless and roughing people up. He played Conan the Barbarian in the 2011 reboot, will soon make his debut as Aquaman, and, of course, was the barbaric and nearly mute Khal Drogo on Game of Thrones. Not saying much and being jacked is evidently his wheelhouse...which is not to say he hasn't taken any roles requiring dialogue. In fact, Momoa actually had to sing during his appearance on Baywatch Hawaii. Based on this clip, he'll never win a Grammy—although in Momoa's defense, it doesn't help that there's a guy with an amazing voice singing alongside him. Now we know why Drogo never serenaded his bride.
Peter Dinklage, Tiptoes (2003)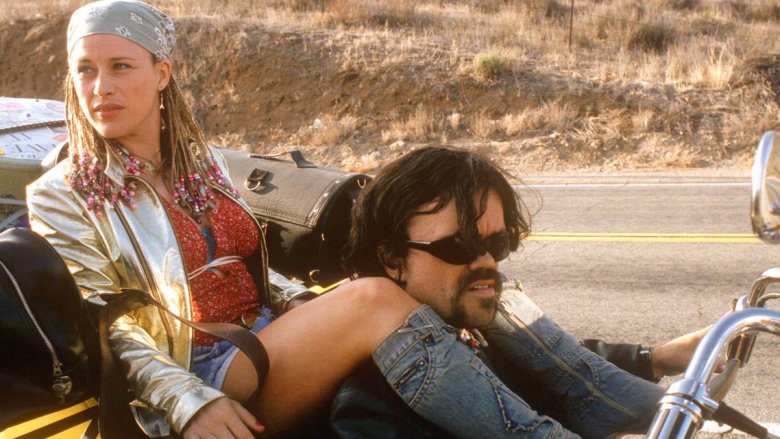 Although it was named an official selection for the 2004 Sundance Film Festival, Tiptoes has become legendary for taking an amazing cast—including Matthew McConaughey, Kate Beckinsale, Gary Oldman, Patricia Arquette, and even David Alan Grier—and slipping them into a very strange little film. When Steven (McConaughey) and Carol (Beckinsale) get pregnant, Steve has to admit that he's actually the only typically-sized person in a family of dwarfs. Yes, Oldman plays a dwarf (he's just that good an actor) and Dinklage memorably plays his best friend, who has a French accent and says outrageous things as loudly as possible. Although he only makes a fleeting appearance in the trailer, it's long enough for you to get the essence of Dinklage's character.
Charles Dance, Last Action Hero (1993)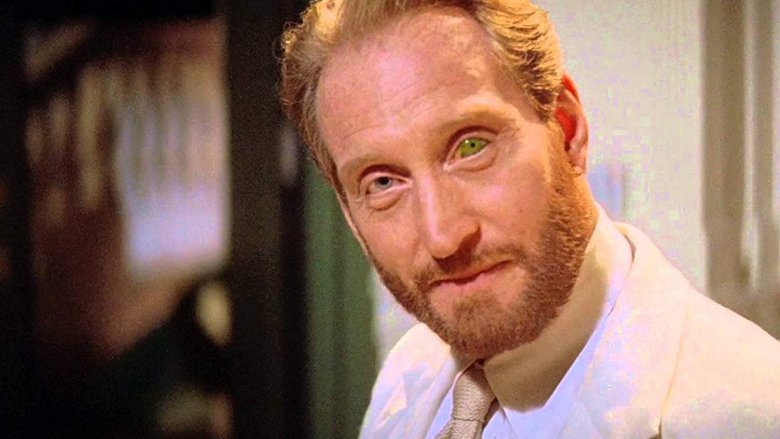 Last Action Hero is Arnold Schwarzenegger's movie, but Charles Dance steals entire scenes out from under him as the one-eyed marksman and assassin Benedict. If Tywin Lannister enjoys his evil deeds, then Benedict absolutely relishes in them: he gleefully delivers lines like "If God was a villain, he'd be me."
Granted, the whole thing is meant as a loving nod to action movie clichés, and Benedict is the amalgamation of every ludicrous villain stereotype, right down to his death—which happens when his fake eye is replaced with a bomb. But at least that's a pretty epic way to get taken out. Tywin Lannister should have enjoyed his own villainy this much. Maybe he would have been a little nicer to his kids and not ended up dead on the toilet.
Richard Madden, Complicity (2000)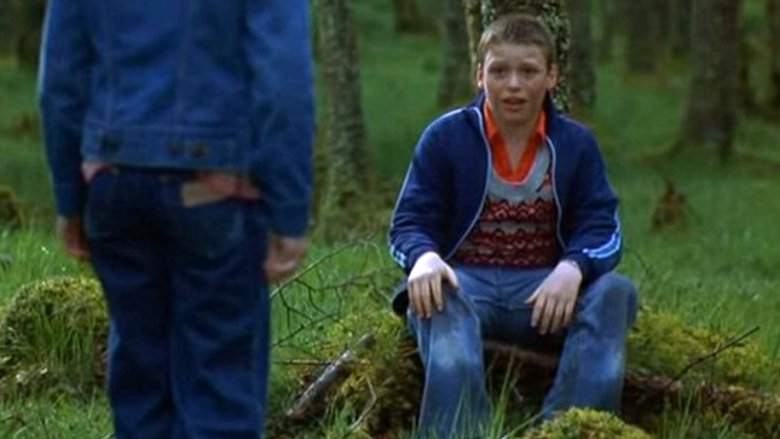 Richard Madden's first film role was a small but controversial appearance in the film adaptation of the novel Complicity. He appears in flashback scenes as "Young Andy" and is almost unrecognizable in appearance and speech—his Scottish brogue is so strong, it's nearly impossible for U.S. audiences to understand his dialogue. Considering the nature of some of that dialogue, this isn't necessarily a bad thing; for example, in one scene, he offers to show his friend how aroused he is. In another scene, he appears to be beating something or someone to death with a tree branch. (Spoiler alert: It's the guy who just raped him.) Suddenly the Red Wedding doesn't seem so gruesome, does it?
Seriously, this is some pretty heavy stuff for not only a 14-year-old, but also a kid's first movie role. So, for everyone who thinks Richard Madden probably had nightmares after watching his make-believe wife and unborn baby get stabbed, take comfort in knowing he's tackled that kind of material since he was in middle school.
Jonathan Pryce, Doctor Who: The Curse of Fatal Death (1999)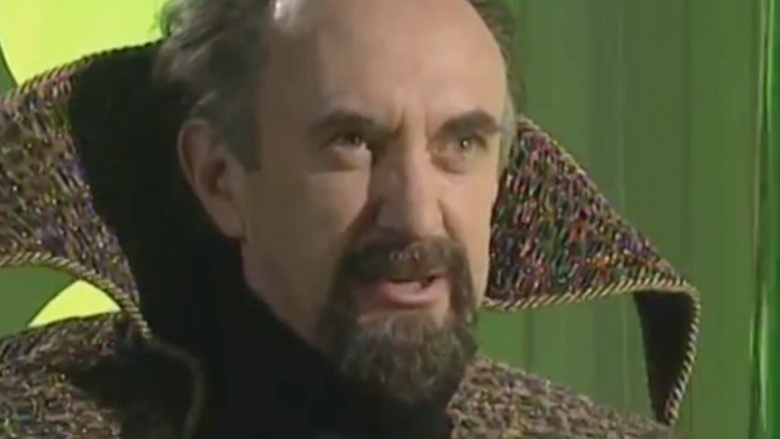 Jonathan Pryce has been a respected character actor for so many years at this point that it almost seems unfair to go digging through his formidable catalog in search of something embarrassing. Instead, we've opted to spotlight a project which relatively few Americans know about: his turn as the Master. Yes, we're referring to the long-lived Doctor Who villain, but it's not an incarnation you would've seen battling Christopher Eccleston, David Tennant, Matt Smith, or Peter Capaldi. No, Pryce found himself doing battle against...Rowan Atkinson? Yes, in a very special Doctor Who serial made for Comic Relief, Atkinson played the Doctor...and so did Richard E. Grant, Jim Broadbent, Hugh Grant, and Joanna Lumley, for that matter.
Max Von Sydow, Flash Gordon (1980)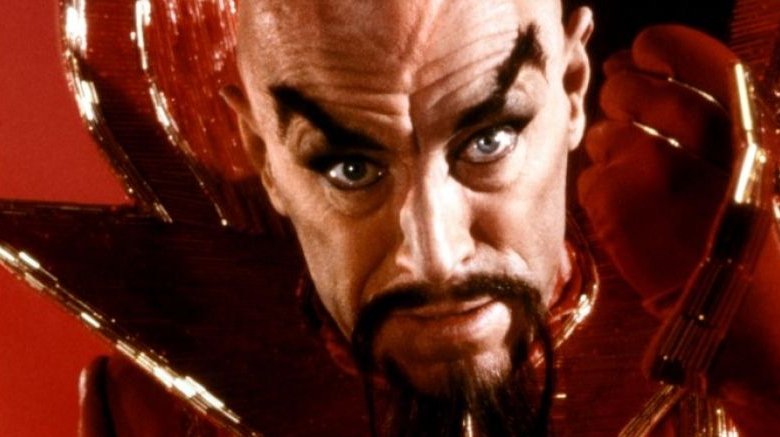 Okay, we know this is without question the least obscure project to be found anywhere on this list, but we're considering this a public service message so no one forgets: Max Von Sydow played Ming the Merciless in Flash Gordon. This is only one of many reasons why the man is a legend, but it's our favorite.
Iain Glen, Gorillas in the Mist (1988)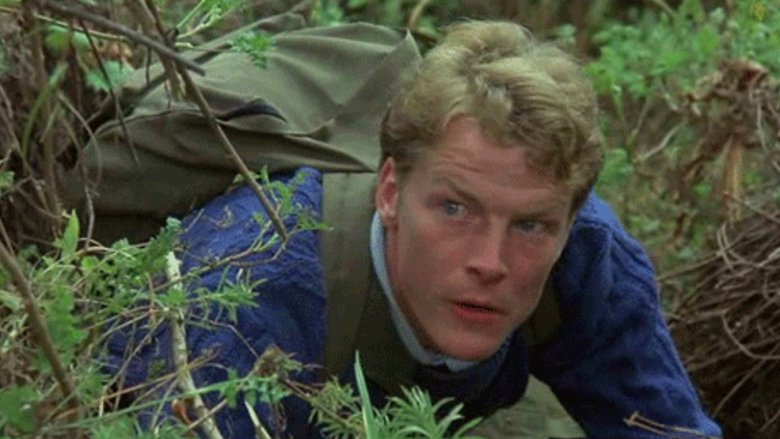 Like Sean Bean, Iain Glen is an accomplished veteran of the British stage and screen. His credits include many TV series, an acclaimed Macbeth adaptation, and some recognizable film roles in Lara Croft: Tomb Raider and the Resident Evil series. But before all of those (and before he swore his oath to the Khaleesi and contracted Greyscale), Glen had a small part in Gorillas in the Mist. In what was his first film role, he played Brendan, a cowardly, self-interested research assistant to legendary gorilla conservationist Dian Fossey (Sigourney Weaver). In one particularly memorable scene, Glen has to act terrified of an aggressive gorilla that looks so fake it belongs on Gilligan's Island. Then there's the constant berating he takes from Fossey, which allows him to showcase that signature Iain Glen brooding. Though his research stint for The Mother of Gorillas didn't really work out, it probably prepared him well to take orders from The Mother of Dragons.
Jerome Flynn, Up on the Roof (1995)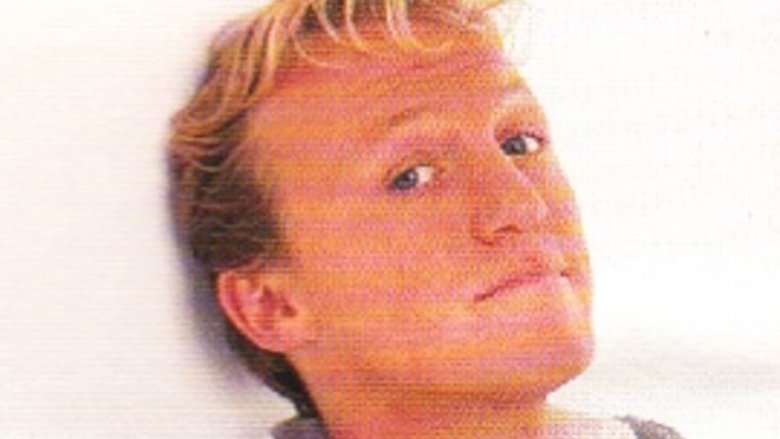 What's the last thing one would expect to seen on the résumé of the guy who plays Game of Thrones' wisecracking, prostitute-loving sellsword Bronn? If you said "Being one half of a British singing duo that covered Motown songs," congratulations, you nailed it. Robson & Jerome were pretty popular in the U.K. in the mid-'90s, charting three songs at number one and producing several music videos—like the one above, which looks kind of like a Mentos commercial. It's hard to tell what's worse: the singing, or the half-hearted two-step dancing that looks like an awkward uncle at a wedding reception. Also, why does it make sense at all that just because a guy in an elevator has his eyes closed while listening to his headphones, he wouldn't notice if you stripped off all of this clothes and replaced them with your own?
Liam Cunningham, Sweety Barrett (1998)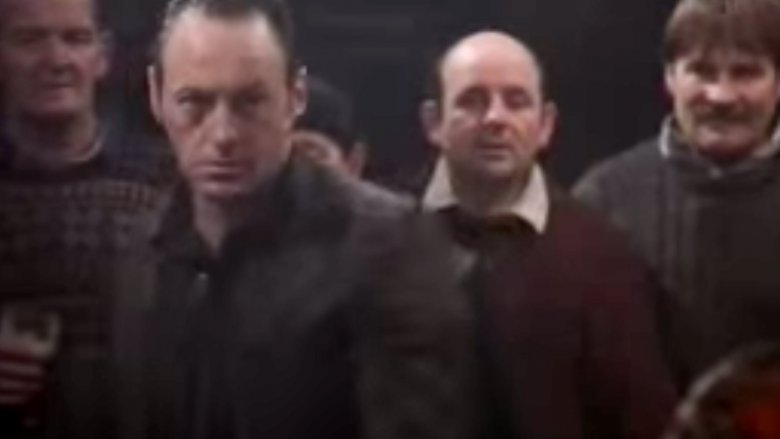 As Davos Seaworth, Liam Cunningham helped Jon Snow achieve victory in The Battle of the Bastards, one of Game of Thrones' grittiest and goriest fight scenes. Before that, his long list of credits includes Clash of the Titans, Harry Brown, and a small, odd film called Sweety Barrett. Cunningham plays Detective Mannix Bone, a hardass crooked cop who meets his end at the hands of the title character, played by Brendan Gleeson. These are two killer actors, which is why it's so odd that this fight makes professional wrestling look real by comparison. Bone's punches couldn't be farther from Barrett's face, and when Barrett finally snaps Bone's neck, it's only shocking because it doesn't even look physically possible from that weird side hug position.
Michael McElhatton, Spin the Bottle (2004)
Full disclosure here: We haven't actually seen Spin the Bottle, but just seeing Michael McElhatton, the guy who played the ruthless Roose Bolton on Game of Thrones, in the trailer is almost too much to believe. Sporting a Lloyd Christmas meets skater punk haircut and sounding like he's been inhaling helium for about a decade, McElhatton shows no signs of his future playing one of the architects of the Starks' destruction. According to the trailer, McElhatton played "Rats," a recent parolee who must reunite his band to win a competition so he can afford to send his obese aunt to Lourdes to receive a miracle that will help her lose weight. That's the actual plot of a movie starring a man who has won several acting awards. Did we mention that his character's name is Rats?
Jack Gleeson, Batman Begins (2005)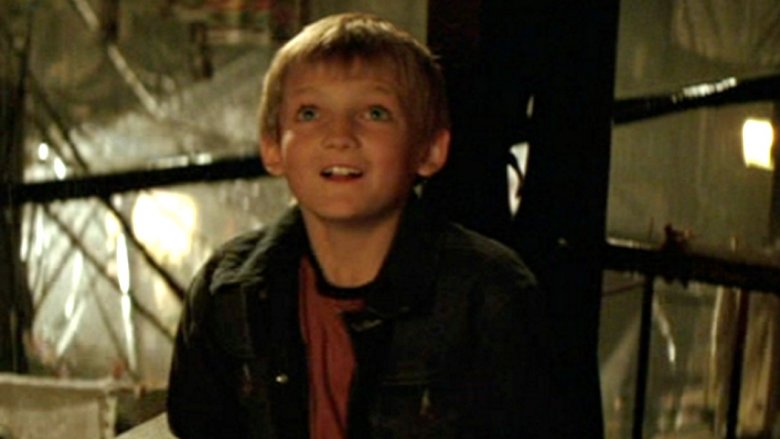 Jack Gleeson, the actor who would go on to play the universally loathed Joffrey Baratheon, made his feature film debut with a small part in Batman Begins. In an early scene, Gleeson's character, the unremarkably named Little Boy, gets a souvenir from The Dark Knight himself after a chance run-in. Later, Little Boy reappears in the chaos of Scarecrow's attack on The Narrows in Gotham City. Though he didn't have much scenery to chew, he did share the screen with the film's leads, Christian Bale and Katie Holmes, which means he also got to interact with the film's director, Christopher Nolan.
Speaking with Vulture, Gleeson recalled his experience working with the visionary filmmaker, who he said was "very cool." Gleeson remembered Nolan walking around set sporting a "detective-style trench coat" and "being just really calm and collected," which he found impressive. As he put it, "If I was a director, I'd be running around and freaking out, losing my hair." 
Sure, but that probably wouldn't make him foolishly order the death of Eddard Stark, plunging all of Westeros into full-scale civil war. So, you know, he's had worse reactions to stress is what we're saying.
Emilia Clarke, Triassic Attack (2010)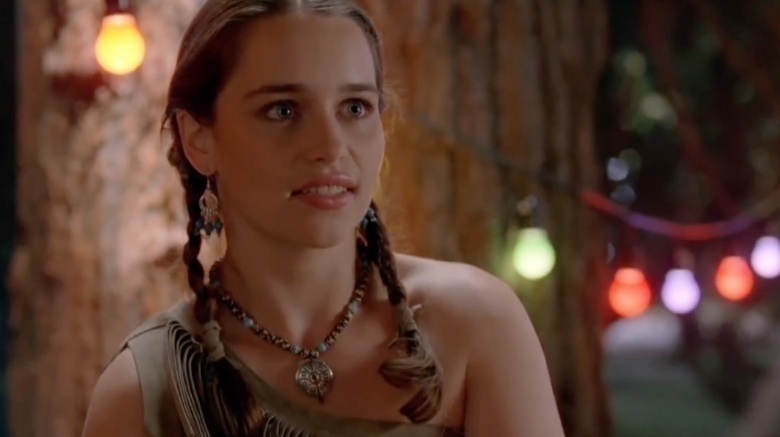 Before she was transformed into an international superstar as a result of playing Daenerys Targaryen, Clarke had virtually no on-camera experience as an actress, bringing to the table one episode of a TV melodrama (Doctors) and one SyFy Original Movie. Fortunately, that movie—Triassic Attack—provided her with the opportunity to say, "Why, yes, I do have experience working with giant reptilian beasts," which takes you surprisingly far in the world of Game of Thrones.