The most terrible things Venom has ever done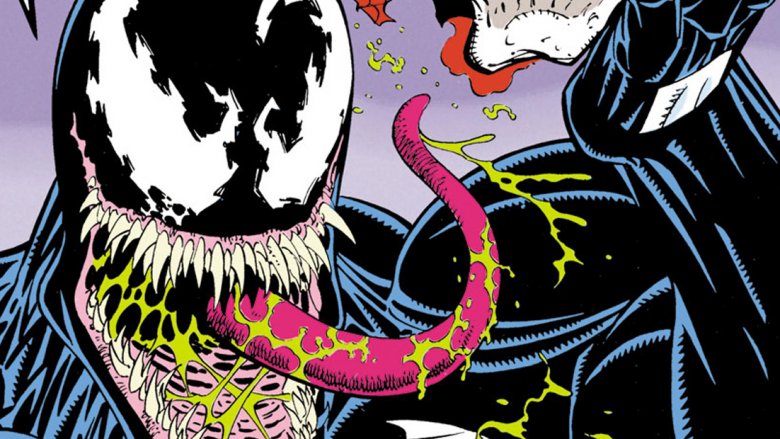 Since his introduction to the Marvel Universe, Venom has starred in dozens of comic books as a solo protagonist, and even made it to the big screen as the star of his own movie. Before you start calling him a hero, however, you might want to take a look through the long and twisted history of the black-and-white symbiote that's given Spider-Man so much trouble.
It's easy to remember that Venom made his debut as a ruthless supervillain, but he didn't stop doing bad things when he started calling himself a "Lethal Protector" in the '90s. His path to stardom has been paved with horrible acts so horrendous that literally eating someone's brain isn't even close to being the worst. If you've been wondering why people still think of him as a bad guy, read on to discover the worst things Venom has ever done, and find out exactly how he puts the "anti" in "anti-hero."