Chelsea Peretti Is Leaving Brooklyn Nine-Nine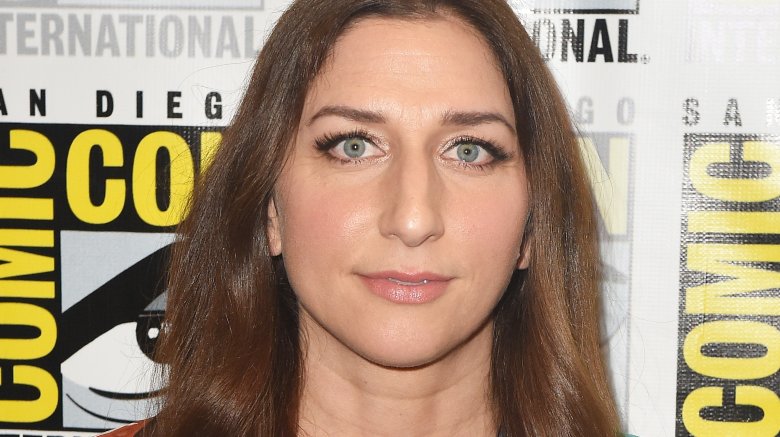 Getty Images
The Nine-Nine family is losing its coolest, wittiest, most un-mess-with-able member.
Chelsea Peretti, who has starred as the civilian administrator and "human form of the 100 emoji" Gina Linetti on Brooklyn Nine-Nine since its very first season, announced on Wednesday that she will be leaving the show as a series regular at some point during its upcoming sixth season. 
"B99 fans. Hiiiiiiiiiiii. Chelsea Peretti, here. I won't be doing a full season of Brooklyn Nine Nine in Season 6. But that doesn't mean I won't ever be back, winky face emoji, heart emoji," Peretti wrote in the first of a series of tweets on her Twitter account. "I want to thank you for the hours you spent watching Gina be Gina: confident, idiotic-but-smart, pithy, and infused with rhythm and cell-phone radiation."
The actress admitted that it was difficult for her to "know exactly what to say" when breaking the news of her impending Brooklyn Nine-Nine exit. Where words failed her, she cited Emmy Rossum, who recently announced her planned exit from Shameless, the series on which she has portrayed Fiona Gallagher since 2011. In particular, Peretti connected with Rossum's remarks that she had made "real friendships, real connections" when working on the show; that her relationships with her co-stars "nurtured her" and made her "feel safe enough to stretch and grow creatively"; that she adores the character she's gotten to play for so many years; and that she'll always be cheering her "family" on from the sidelines. 
Brooklyn Nine-Nine showrunner and co-creator Dan Goor addressed Peretti's upcoming departure in a heartfelt message he shared on Twitter. 
"From the moment Mike Schur and I decided to create the show, we wanted Chelsea Peretti to be a part of it, and she always will be. She has brought so much to her amazing, hilarious, unique portrayal of Gina Linetti, which is not surprising since she is one of the funniest people in history. We have tried really hard to create a storyline for her departure that lives up to the character that can only be described as 'the human embodiment of the 100 emoji,'" wrote Goor. "While it's sad to see a member of the family leave, we are so proud of Chelsea and excited for what she does next. Also, I know for a fact this isn't the last we'll see of Gina Linetti. I mean she got run over by a frickin' bus, and she only missed like a week of work."
Since Brooklyn Nine-Nine premiered in September 2013, Peretti has appeared in nearly every episode, barring when she went on maternity leave during season 5 (via Variety). 
Though it's unlikely that the writers will kill off Peretti's character, fans have already begun mourning the loss of Gina. 
"I'm gonna miss [you] so much Gina Linetti," one fan tweeted, attaching a GIF of Gina wearing a crown and telling her police precinct pals, "I freaking love you, losers." Another wrote, "I'm crying, thank you for having introduced us to Gina Linetti and for making us love her so much, we'll miss you so much, all the love."
Brooklyn Nine-Nine certainly won't be the same without Peretti on board, but as her hilarious character once philosophized, Gina Linetti is more of a state of mind than a physical being. She'll always be with you in spirit, Nine Nine-ers.