Zombieland 2 Director Ruben Fleisher Gives Update On Long-Awaited Sequel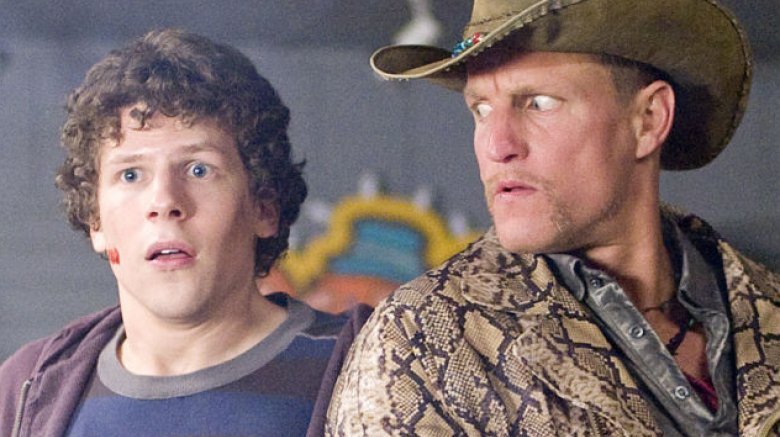 The guys and gals of Zombieland 2 may have a litany of troubles to stare down, but the film itself is coming along perfectly. 
Speaking with Screen Rant in an exclusive interview, Zombieland 2 director Ruben Fleischer gave an update on the status of the hotly anticipated sequel. 
The last we heard of Zombieland 2 was in July 2018, when Sony Pictures officially greenlit the project; confirmed that the original film's stars Emma Stone, Abigail Breslin, Woody Harrelson, and Jesse Eisenberg were on board to reprise their respective roles as Wichita, Little Rock, Tallahassee, and Columbus; and shared that Zombieland 2 will follow the foursome as they travel from the White House to the American heartland, battling upgraded undead creatures and meeting other zombie apocalypse survivors along the way. Filming was scheduled to begin sometime in January 2019, leaving the film's creative team roughly 10 months to spend in post-production before getting Zombieland 2 in theaters on October 11, 2019. 
Fleischer shared with Screen Rant during a press junket for Venom that production on Zombieland 2 has moved even further forward, with efforts now focused on casting the new group of characters. 
"We are in the middle right now of casting for the film. We're going to introduce a bunch of new characters, which is really cool and exciting. We obviously have the original four coming back ... which is a dream come true," said Fleischer, adding that principal photography will indeed start next January in Atlanta, Georgia. (According to Screen Rant, Fleischer and co. were scouting shooting locations in the Peach State prior to his interview, which Fleischer seemed to validate when he mentioned that he's headed there "in like four weeks.")
"It's nuts. I don't get a day off. I don't get any rest. It's all coming together in a really exciting way," the filmmaker stated. "The writers Paul Wernick and Rhett Reese, who have gone on to write both Deadpool films, are returning. They're incredible. The script is amazing. The cast is the best there is and I just can't wait."
If we weren't already pumped up about the prospect of the second Zombieland film (which, let's be real here, we were over-the-moon, gonna-rip-open-12-boxes-of-Twinkies-in-excitement about it), Flesicher's comments here have done the job. 
While there's still much to learn about Zombieland 2 even with the information Fleischer and studio Sony have provided, all signs point to the follow-up film being just as good, if not even better, than the original. The creative team and cast coming back for the film will establish a baseline of familiarity and ensure that everything viewers loved about the first Zombieland will carry over into the sequel. On the flip side, a host of new faces joining the ragtag team will inject a burst of freshness into the burgeoning franchise, which began almost a decade ago in 2009, and help the film avoid retreading any already-walked-upon territory. 
Zombieland 2 seems poised to keep trucking at a wonderful pace, and we'll likely hear more from Fleischer — particularly which actors will join the OG Zombieland Four — in the near future.