5 Shows To Watch And 5 Shows To Avoid In Fall 2018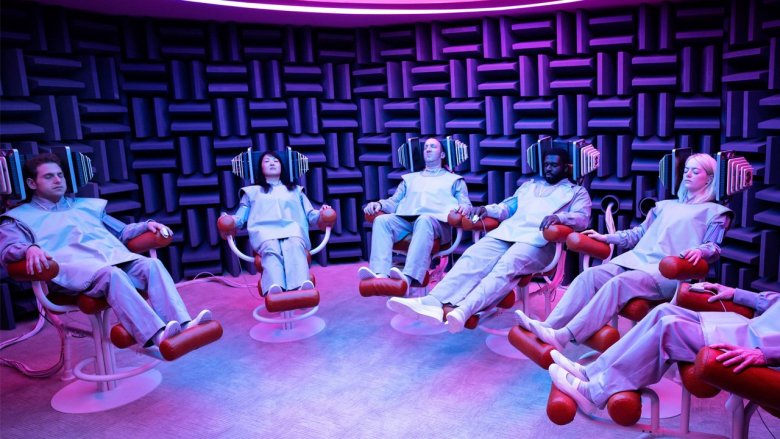 Fall is here again, bringing cool weather and an easy excuse to stay toasty inside while you binge on your favorite returning TV shows. But while there's plenty of great (and not so great) television coming back for another season, don't make the mistake of sleeping on some of the newer shows available. You never know when you might find a brand new favorite hidden where you least expect it. Of course, it's hard to know what's even available to watch with so many streaming services and networks vying for your attention.
Thankfully we're here to help with the lowdown on some of the best new fall shows that you absolutely have to catch — as well as lesser series that you can pretty safely skip. From stylish near-future dystopias to yet another attempt to capture the success of Lost, here are the five best and five worst shows arriving in fall 2018.
You'd have to be crazy to sleep on Maniac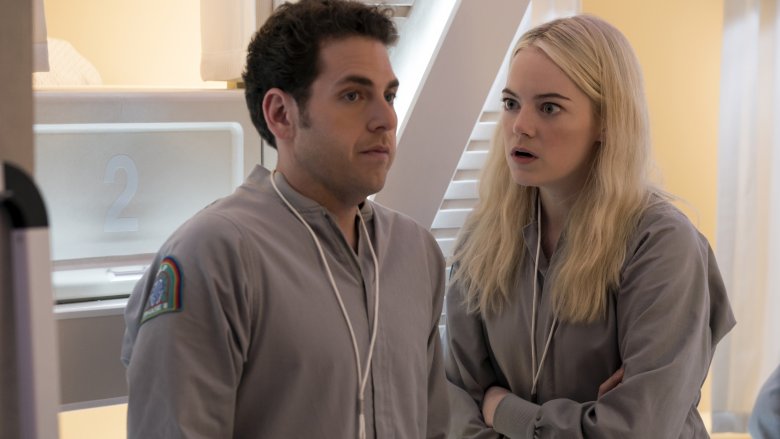 Who would've guessed in 2007 that a lowbrow comedy called Superbad would showcase the early ability of two of this generation's very best actors? Jonah Hill and Emma Stone both appeared in the Judd Apatow-produced comedy, and the two stars have since stolen the show while working with the best and brightest in Hollywood. But after working with Martin Scorsese, the Coen brothers, Alejandro Iñárritu, and Damien Chazelle, Hill and Stone have finally reunited for Maniac, a new Netflix show that follows participants in an experimental drug test in a near future that's eerily exaggerated from real-life 2018.
If the prospect of seeing Hill and Stone together again doesn't entice you enough, you can also be assured that Maniac looks absolutely gorgeous. The series is directed by Cary Fukunaga, who's best known for his directing work on True Detective and the Netflix movie Beasts of no Nation. Early reviews range from glowingly positive to slightly more mixed, but even the negative notices praised the dreamy cinematography and unique presentation. By all accounts, watching Maniac is going to be an experience you'll want to check out for yourself.
Reject the friend request for God Friended Me
A unique concept isn't a requisite for television gold — some of the most popular shows of all time have emerged from such basic concepts as "friends in a bar" or "boat crimes." Often, it's about the execution of the premise, that inimitable synthesis of talented actors, writers, directors, and cinematographers coming together to make something worth more than the sum of its parts. On the other hand, you have shows that seem to be nothing but a high concept in search of a series.
God Friended Me looks like a perfect example. The show follows a devout atheist podcaster who finds his lack of faith shattered when he's suddenly "friended" by God on Facebook. The only thing more baffling than a show focused on Facebook in the year 2018 is that it's actually a drama. Regardless of the genre, the New York Times' Margaret Lyons makes a compelling case that God Friended Me won't last more than a season. You might not be able to disconnect from Facebook, but you definitely don't have to connect to God Friended Me when it airs on September 30.
You'd have to be a mad man to ignore The Romanoffs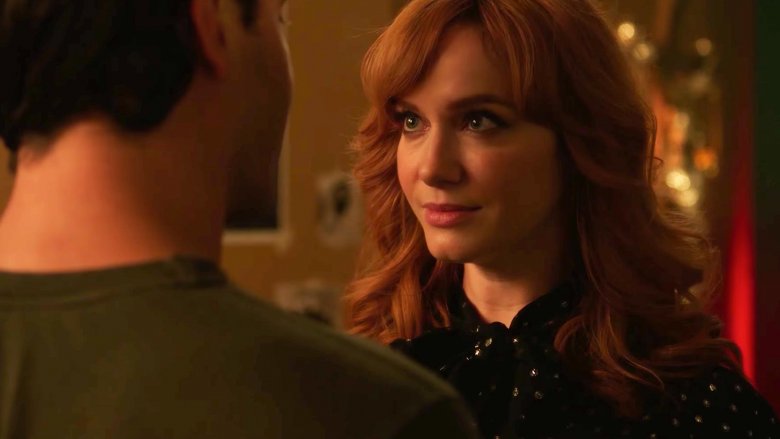 For years, Mad Men reigned supreme as one of the best examples of television as art — the acting was consistently excellent, showcasing some of the most talented actors working at the time. Meanwhile, the show itself was gorgeous, with a keen eye for details that made it more than just a period piece. That attention to detail helped earn the series recognition with a ridiculous number of awards and award nominations.
Now, the showrunner and creator of Mad Men, Matthew Weiner, is back with a new project called The Romanoffs, a contemporary series following various people who believe themselves to be descended from the Russian royal family of the same name. The show's tagline might be vague but the talent associated with it is jaw-dropping. Christina Hendricks and John Slattery return from Mad Men, along with Kathryn Hahn, Corey Stoll, and many, many more talented actors. You can check it out for yourself on October 12.
Don't expect Manifest to manifest for long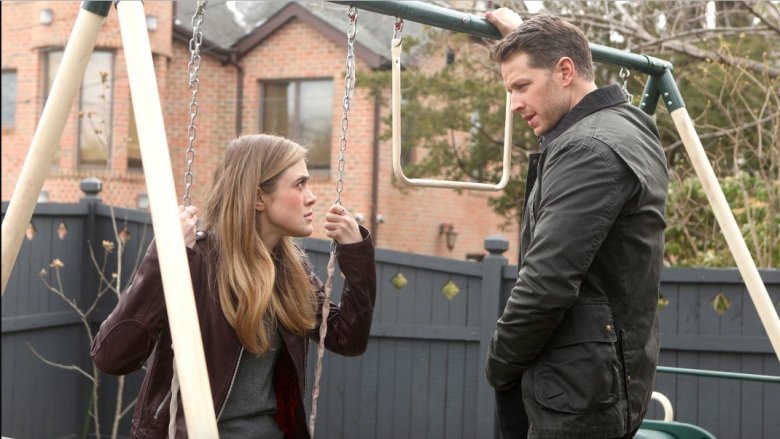 NBC just can't seem to stop trying to tap into the cultural penetration of Lost. We've seen 2010's Persons Unknown, 2011's The Event, and 2014's Revolution (which actually shared some creative talent with Lost). Each new attempt finds a disparate cast of characters united after a strange (somewhat supernatural) event, forced to reconcile their past traumas while dealing with present-day drama. It's hard to blame anyone at NBC for trying so many times; Lost was famously so successful that President Obama supposedly delayed a State of the Union speech to accommodate the finale. Who wouldn't want to replicate that success?
Unfortunately, Manifest doesn't look like the show to do it. The story follows an airplane full of passengers that discover that five years have passed during their flight, during which they've been declared dead or missing. Although it shares a vaguely supernatural plane disaster with Lost, Manifest certainly hasn't shared any of the former's critical success. Dave Nemetz at TVLine gave the first episode a "C-," and that's likely all we can expect from Manifest going forward. Give yourself the gift of not getting invested in a show that's unlikely to make it to a second season.
Grab a sweater and enjoy The Chilling Adventures of Sabrina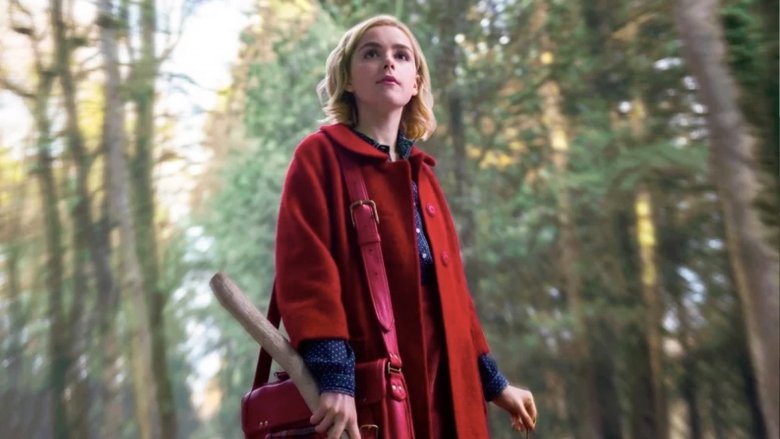 Riverdale has been one of the brightest surprises of the last few years of television, taking the original wholesome Archie comic series and throwing in a healthy dash of Twin Peaks and bonkers storytelling. It's the kind of hat trick that would be ridiculous in the hands of most showrunners and writers, but Roberto Aguirre-Sacasa and Greg Berlanti turned out to be just the pair to do it. After turning Riverdale dark and frightening, the two are attempting to do the same to Sabrina the Teenage Witch — one of the more overtly magical of the supporting cast in Archie Comics. The series isn't quite a spinoff, since Sabrina will air on Netflix instead of the CW like Riverdale, but you can bet there'll be some thematic similarities. Most exciting might be the casting of Kiernan Shipka as the titular witch — she wowed audiences as Sally Draper in Mad Men, so she's definitely got the chops to pull off a dramatic role. Prepare to be spooked by Sabrina when the show drops in its entirety on October 26, just in time for Halloween.
I Feel Bad should feel bad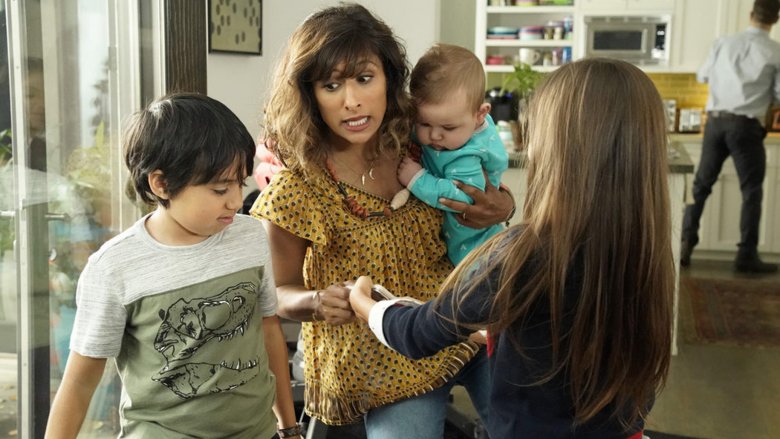 These days, the worst thing a show can be is boring. Great shows can get Emmy nominations and fans eager to proselytize on social media, and even actively bad shows can cultivate a cult following. But these days, there are far too many television shows to consistently keep up with, let alone bother to stick with something boring. Unfortunately, by all accounts, I Feel Bad is dull. Following the trials and travails of Emet, a career woman and mother who's trying to have it all, the show has been met with surprisingly lukewarm reviews.
The lack of acclaim has been especially shocking since Amy Poehler (SNL, Parks and Recreation) is an executive producer. Most reviews have praised the potential, but acknowledged that the show as it stands now isn't great. That's without even getting into the twisted misogyny and bizarre gender politics of Emet's co-workers that are played for laughs, as detailed by Variety. Daniel Fienberg at The Hollywood Reporter summed it up in his review: "It isn't like the pilot of I Feel Bad is a disaster... In this fall of broadcast mediocrities, that's almost a triumph." Maybe check back with I Feel Bad next year to see if it's gotten any better.
Kidding is good, no joke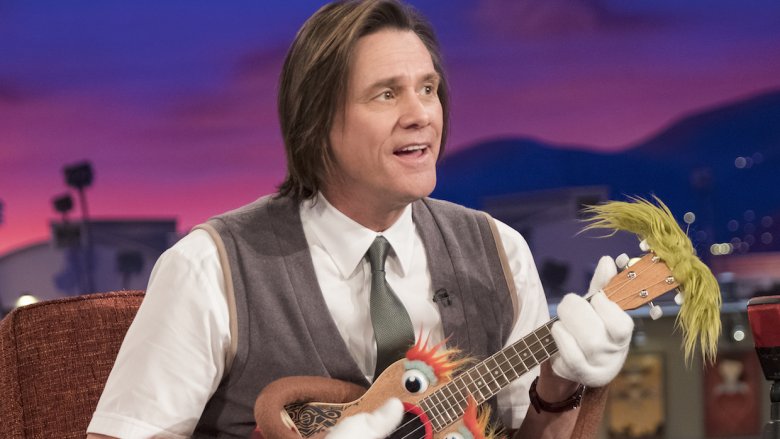 Jim Carrey has always been an underrated dramatic actor — his star turns in The Truman Show and Eternal Sunshine of the Spotless Mind revealed an actor capable of much more than the giggling clown man that Tommy Lee Jones so despised in Batman Forever. He's continuing to test those dramatic chops in Kidding, a new series that follows a Mr. Rogers-esque children's entertainer who suffers a mental break. The show reunites Carrey with Michel Gondry, the director of Eternal Sunshine, and also adds Catherine Keener, an immediate improvement to any project.
Tim Goodman at The Hollywood Reporter called the show "exceptional" in his review, and even less glowing writeups have praised Carrey's performance. If nothing else, it's a joy to see Carrey get back to work and stretch his acting legs again, especially if you've been missing his movies from the '90s and early aughts.
Happy Together would be happier apart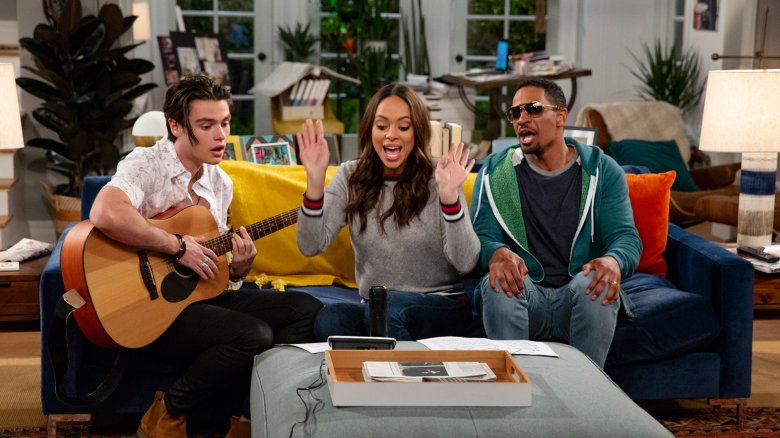 The most notable thing about Happy Together is that it's based on a true story. According to executive producer Ben Winston, it's based on the time he accidentally hosted One Direction singer Harry Styles at his home for 18 months. While that's a great story to tell your friends, it's a pretty weak idea to tie an entire television show around.
Like Winston's experience, the show will follow a suburban married couple who suddenly have to host a young and crazy pop star. Damon Wayans Jr. stars as the put-upon husband, and although he's a welcome addition to any comedy ensemble, it doesn't look as if Happy Together is ready to fully take advantage of his abilities. If anything, the show looks like a regular Old Couple re-imagining, the sort of show that pops up on every network every few years before quietly getting canceled. You'll likely be happier if you skip Happy Together.
You'll want to stay forever in The Haunting of Hill House
Mike Flanagan has proven himself to be one of the most exciting directors in the horror genre over the last 10 years. Oculus was able to take a story about a haunted mirror and turn it into one of the scariest movies of 2013, and Gerald's Game took an average Stephen King book and made it absolutely terrifying. His movies delve deep into psychological fears and use the supernatural as a vehicle to tell all-too-human stories. That all makes it even more exciting that he's adapting The Haunting of Hill House, one of the scariest stories ever written by Shirley Jackson, the queen of horror.
Early details are scarce, but the trailer looks like the project will deftly capture the spooky, cerebral thrills of Jackson's work. At this point, the only concern about this show is that it's going to be too scary to actually watch. You can find out for yourself when the season drops on Netflix on October 2.
The Kids Are Alright is not alright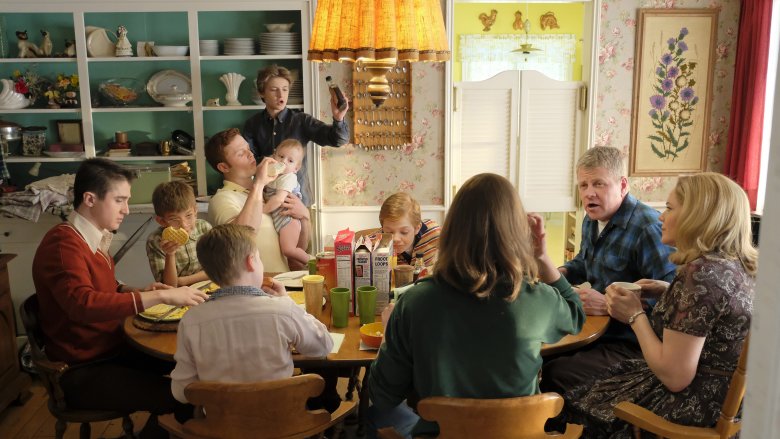 The best sitcoms don't really need a high concept because they're more about the interaction between the characters; unfortunately, there are thousands upon thousands of television shows all competing for your attention on a daily basis, and that means that modern-day sitcoms need to offer up something new in order to stand out. Unfortunately, The Kids Are Alright doesn't really seem to offer up anything that you can't already get from existing shows.
The series follows an Irish-Catholic family that's thrown into disarray when the oldest son decides to join the seminary. Beyond its period piece setting in the '70s, there's nothing that the show seems to offer that other sitcoms aren't already doing better. Unless you've got a powerful hankering for a sitcom set in the '70s (and you've lost all of your That '70s Show DVDs), do yourself a favor and pass on this standard sitcom.