That's What's Up: What Henry Cavill's exit means for the DCEU's future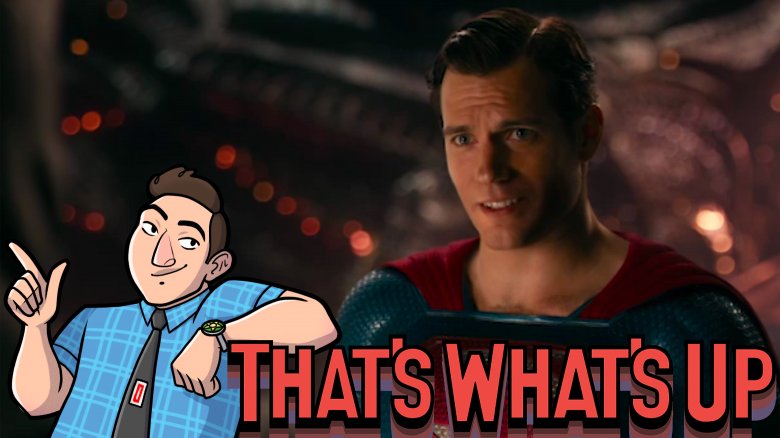 Each week, comic book writer Chris Sims answers the burning questions you have about the world of comics and pop culture: what's up with that? If you'd like to ask Chris a question, please send it to @theisb on Twitter with the hashtag #WhatsUpChris, or email it to staff@looper.com with the subject line "That's What's Up."
Q: If Henry Cavill really is leaving his role as Superman, then what do you think is next for the DC movies? — via email
Like everyone else, I heard the news this week that Cavill might be hanging up his cape — and saw Cavill's truly amazing and monumentally cryptic Instagram video — and I was more than a little surprised. We have, after all, had ten years of a cinematic superhero universe on the Marvel side that's had pretty consistent casting among its major characters for over a decade now, and with as many movies as we've seen over on that side, the DC stuff feels like it's just getting started. I've long since resigned myself to living in a world where the cinematic Batman is Ben Affleck decapitating people with his car, and on the brighter side, it's actually pretty difficult for me to imagine anyone but Gal Gadot playing Wonder Woman now. I just sort of assumed all this stuff was permanent.
If the rumors of Cavill's departure are true, though, It probably shouldn't have been that much of a shock. I mean, just think about it from Cavill's perspective. If I'd starred as Superman in three movies and none of them were good, I'd probably bail, too.