The ending of The Nun explained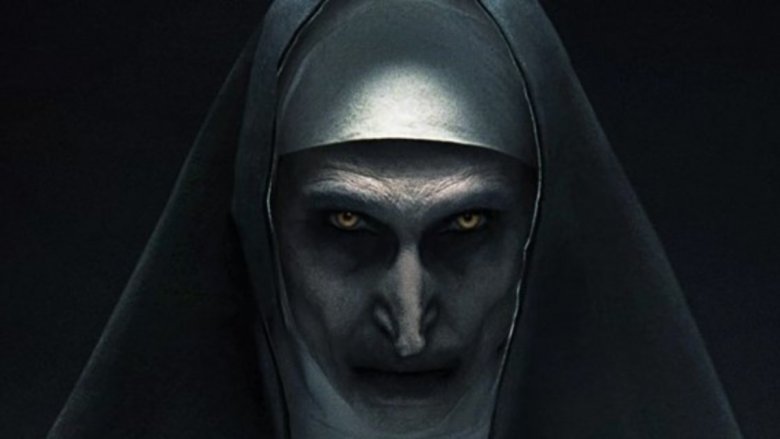 Once upon a time in Romania, on the isolated grounds of foggy St. Carta, there were a thousand and one jump scares.
The Nun is the fifth entry in The Conjuring horror film series, an increasingly sturdy-looking cinematic universe based on the totally-not-made-up case files of paranormal warriors Ed and Lorraine Warren. Following up on two Conjurings, two Annabelles, and one witchy short film in The Nurse, The Nun is chronologically the first chapter of the still-unfolding story, taking audiences back to 1952 for a heaping helping of historical religious horror. 
But The Nun is more than just a simple story about a Marilyn Manson lookalike terrorizing a creepy church. Far from it — without spoiling anything, this movie accelerates its way into pretty audacious territory by its final moments, laying down a web of connections to every Conjuring universe movie that came before it as it wraps up its own plot. If you were too spooked by the final showdown to pay attention to the "what" and the "why" — if you were, as Egon from the Ghostbusters would put it, "terrified beyond the capacity for rational thought" — then relax. You're safe now. Not only can Valak not get you, but we took notes on the final showdown, and we're ready to break down what it all meant. Pop on your habits and your purple stoles, and we'll explain the ending to The Nun.