New Halloween trailer details you missed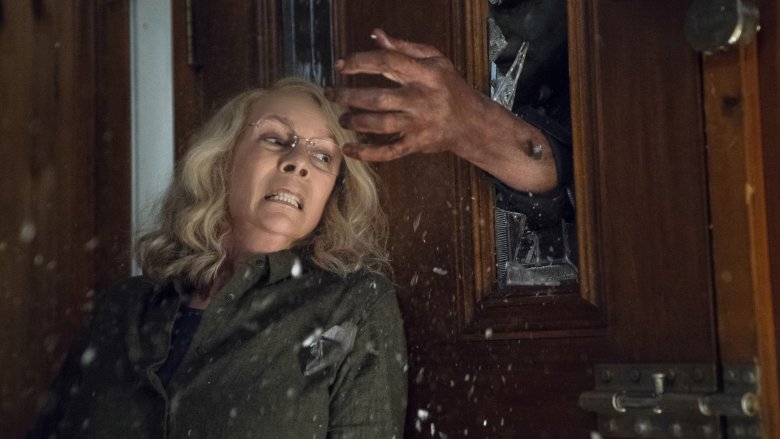 With just weeks to go before it's finally released on October 19, 2018, a second trailer for the upcoming Halloween has arrived to terrify us all, and just like the last one, it's packed with interesting details that you might not have seen at first glance.
The new film from writers Danny McBride and David Gordon Green (who also directed) was made in cooperation with Halloween co-creator John Carpenter, and it's taking the franchise to places the previous films never tried to go. This film, set 40 years after the fateful night when Michael Myers returned home to Haddonfield, Illinois, will ignore all previous (and increasingly convoluted) sequels. Instead, the new story will show us a version of Laurie Strode (Jamie Lee Curtis) who's been waiting, even "praying," for the day Michael would finally be on the loose again — so she can end him and his murderous evil once and for all. The depiction of Laurie as a woman with a decades-long history of trauma and vengeance on her mind, plus a version of Michael Myers that's less like the supernatural machine he became and more like the murderous Shape we saw in the original film, has fans eager to see where this story goes, and the new trailer only adds fuel to that fire.
Without further ado, let's take a look at what the new trailer revealed to us — and all the small details you may have missed.