Dwayne Johnson's Big Trouble In Little China Isn't A Remake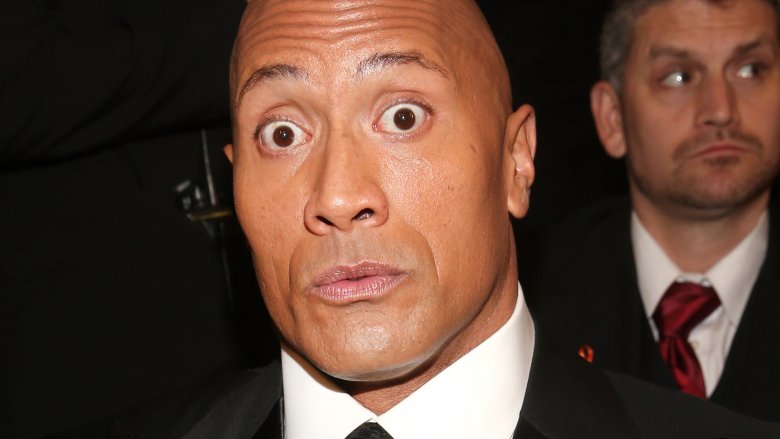 Getty Images
In an era of remakes and reboots, the Dwayne Johnson-starring Big Trouble in Little China will break the mold. 
A new report from Collider has some big news regarding Big Trouble: the film isn't a remake of John Carpenter's 1986 classic, and Johnson isn't grabbing the torch from Kurt Russell to play Jack Burton. 
Producer Hiram Garcia sat down with Collider's Adam Chitwood to chat about the new Big Trouble in Little China, revealing that he and the minds behind the film intend for it to be a continuation of the original rather than a cut-and-dry, beat-for-beat remake. 
"There's a lot of things going on with [Big Trouble in Little China]. We are in the process of developing that, and let me tell you, the idea is not to actually remake Big Trouble in Little China," Garcia explained. "You can't remake a classic like that, so what we're planning to do is we're going to continue the story. We're going to continue the universe of Big Trouble in Little China. Everything that happened in the original exists and is standalone."
"Yeah, no remake," he later confirmed. "It is a continuation." 
Garcia also stated that he believes "only one person" could play Jack Burton — Kurt Russell, of course — and that Johnson "would never try and play that character." 
Ashley Miller and Zack Stentz, the screenwriting duo behind Thor and X-Men: First Class, are penning the script for Big Trouble in Little China, which is apparently coming along wonderfully. Garcia mentioned that movie's team is "actually in a really great space with the story" and is "just having a lot of fun."
So, with Garcia having confirmed that the new Big Trouble definitely isn't a remake and reassuring the world that the script is rock-solid, when can the movie-loving masses expect more information on the project? Well, Garcia stated that the film is "deep into development," and teased that everyone will "start hearing some things about that probably soon."
When it comes to remakes, plenty fail to live up to the original (like 2016's The Magnificent Seven and 2010's The Karate Kid) and even more are extremely different to the films they intended to refresh (like 2005's Charlie and the Chocolate Factory and 2003's The Italian Job). Plainly put, remakes are pretty dang difficult to get right, so it's probably a good thing that the Johnson-led Big Trouble in Little China isn't going to retread the same territory Carpenter, Russell, and co. did in the box-office-bomb-turned-cult-classic from yesteryear. 
Now, the only question that remains is whether Johnson's character in the Big Trouble in Little China pseudo-sequel will be a reasonable guy who will experience some very unreasonable things. One can only hope.