The Best New Netflix Arrivals Of September 2018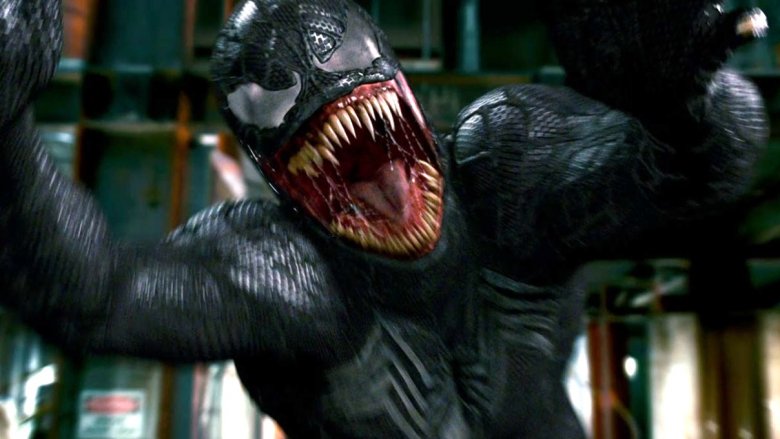 You'd have to be a maniac not to dig on Netflix's upcoming selection for September. Headlining the month is, well, Maniac, an all-new limited series from the creator of HBO's True Detective that stars Jonah Hill and Emma Stone as two participants in a medical study that goes disastrously wrong.
Other highlights for the month include new seasons of Netflix originals Iron Fist and American Vandal, along with the original film Hold the Dark, a hard-hitting psychological thriller starring Jeffrey Wright and Alexander Skarsgard.
On September 4, Black Panther is joining Doctor Strange, Thor: Ragnarok, and Guardians of the Galaxy Vol. 2 to round out your Marvel movie queue. In fact, there's so much heading to Netflix in September that it's hard to keep track of everything, so we've rounded up the best new releases to look forward to next month. Here's a look at the best of the new arrivals coming to Netflix in September 2018.
Atypical: Season 2 — September 7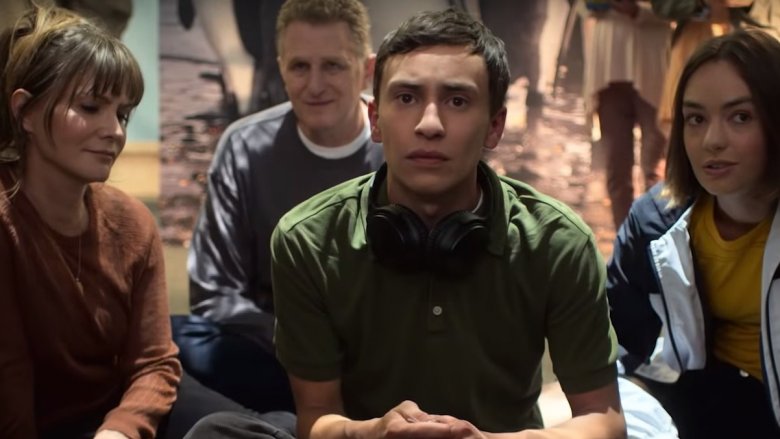 Critics and audiences loved the first season of Atypical, which follows a high schooler with autism as he does his best to navigate school and family life. With both comedy and drama in equal measure, Atypical was quick to draw in a loyal fanbase, and Kier Gilchrist in particular delivered a winning performance as the main character, Sam.
Season 2 will pick up right where the first season left off, following Sam's dysfunctional family through more heartbreak, joy, and their particular brand of atypical drama. Look for it on September 7.
First and Last — September 7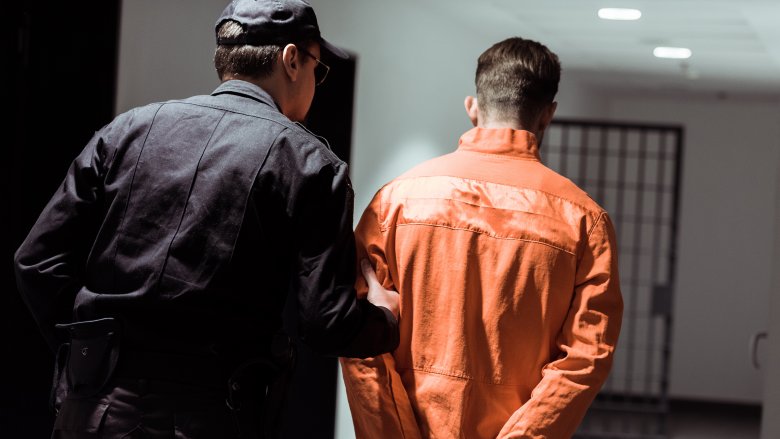 Shutterstock
For Netflix's next venture into true crime, they're following inmates as they head into their first day of prison — then check out those same inmates on their last day as they head back out into the free world. What kinds of stories do these men and women have to tell? How have they been changed by their months and years in the penal system? That's what First and Last looks to find out, and you can tune in for all the gripping real-life drama on September 7.
Marvel's Iron Fist: Season 2 — September 7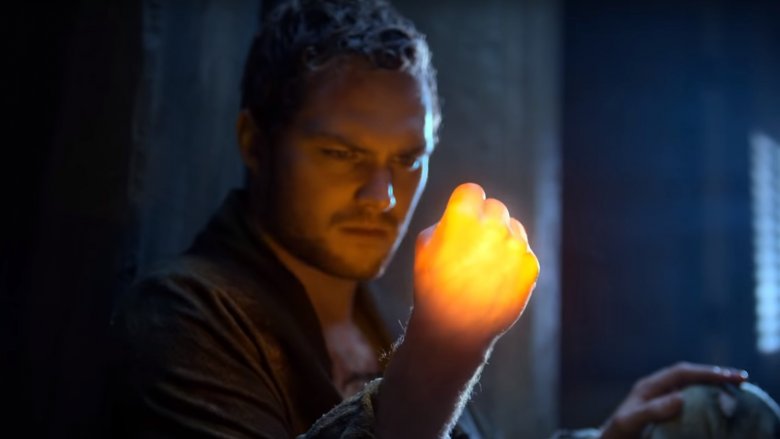 Iron Fist has the unfortunate legacy of being the worst-reviewed Marvel show on Netflix so far, but that hasn't stopped the titular character from showing up in the team-up series The Defenders or from booking a second season of his standalone show. The main cast is returning for season 2, with Finn Jones reprising his role as the ferrite-fisted kung-fu maestro Danny Rand. This time, he'll have to face off against his estranged brother. His iron fist is red.
Will the new season manage to rise above the rocky foundations laid out in its first outing? Fingers crossed. Find out when Iron Fist returns on September 7.
American Vandal: Season 2 — September 14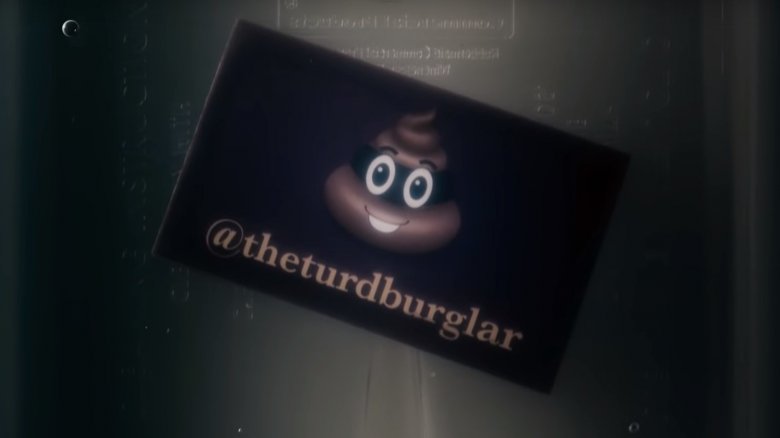 We didn't think it was possible, but American Vandal is getting even more meta in season 2. In the first season, the show revolved around a vandal who defaced a school with dong pictures. Shot as a faux documentary, it was both tongue-in-cheek and hilariously original.
Judging by the trailer for season 2, we're going to get a lot more where that came from. This time, a nefarious individual calling themselves the Turd Burglar is spiking the cafeteria food and giving all the students diarrhea. But the line is blurring between fact and fiction. From students watching the first season on Netflix to emails between Netflix and the made-up documentarians who "investigated" the original crimes, American Vandal season 2 plunges so deep into parody that it's even parodying itself. Get caught up in the mystery on September 14.
Bleach — September 14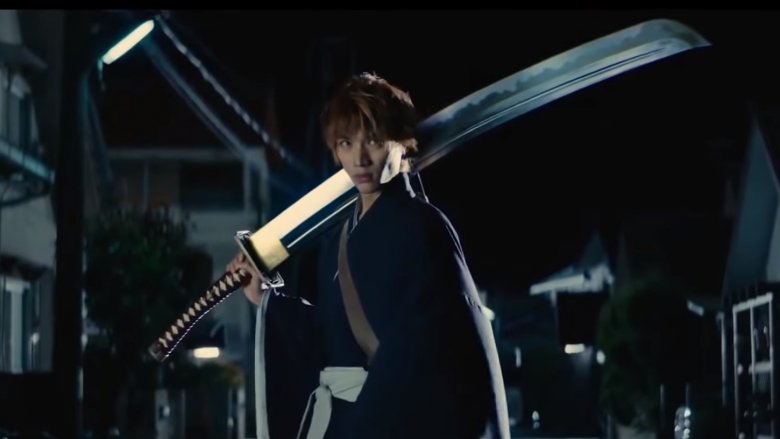 Attack on Titan. Death Note. Fullmetal Alchemist. There's no end to the list of live-action anime adaptations that left fans disappointed. It's understandable. It's hard to distill a tight two-hour movie out of what are often multiple seasons of a show with hundreds of episodes, with a devoted fan base who will accept no changes to their beloved characters. Also, most of the actors usually just look like cosplayers in their weird anime costumes. It's a bad combo all around.
But — and this is a big but — Bleach might be the one that finally breaks the trend. How do we know? For starters, the film saw a July 2018 release in Japan and seems to have been well-received by fans. That's bigger than it sounds, considering fans usually come down way harder on these movies than critics. Second, well, it looks pretty cool. So that's something, too. You can decide for yourself when Bleach hits Netflix on September 14.
BoJack Horseman: Season 5 — September 14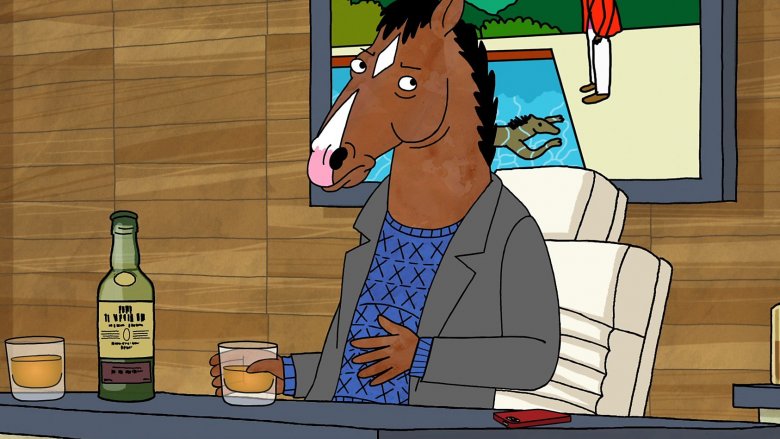 For four seasons of horseplay and nihilism, BoJack Horseman has alternately stunned, broken, and uplifted audiences. The story of a has-been sitcom star who's still trying to chase the dream in Hollywood, it's the kind of show that plays like a comedy, only to sneak up on you with painfully introspective insight into the world at large. One minute you're laughing at a drunk cat, and the next you're wishing you'd called your father more when you had the chance.
What can we expect when season 5 lands? Honestly, with BoJack Horseman there's no telling, so we'll all have to wait until September 14 to find out.
Maniac: Limited Series — September 21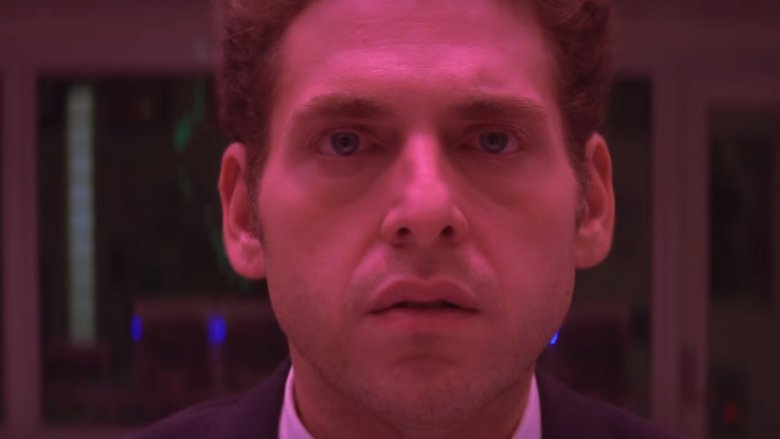 Netflix has been dropping teasers for Maniac for months now, and we're still not entirely sure what the series is about. The premise is no secret: Emma Stone and Jonah Hill are two strangers who take part in a pharmaceutical trial. After that, all bets are off as the trailers dive into a montage of paranoia, psychological thrills, alternate realities, and vague, very vague hints at dark comedy.
We do know that Cary Joji Fukunaga, the mastermind behind True Detective and the screenwriter of It, is helming the series, which promises a dark journey into the human psyche. Make all the Superbad jokes you want — Maniac looks like a hell of a ride. Check it out on September 21.
Quincy — September 21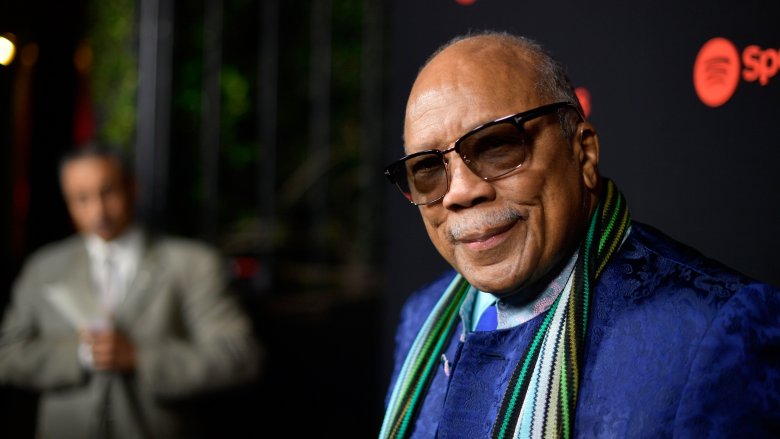 Getty Images
Rashida Jones rose to fame as Ann Perkins on Parks and Recreation in 2009, and she's been going non-stop ever since. The actress is the daughter of legendary musician and producer Quincy Jones, and now Jones is turning her sights on dear old dad with Quincy.
The documentary will offer an intimate look at Quincy Jones' professional career and his private life, with the aim of telling the story of who he really was versus the legend he's accrued with his long list of hit productions over the years. Take a look on September 21.
The Good Cop — September 21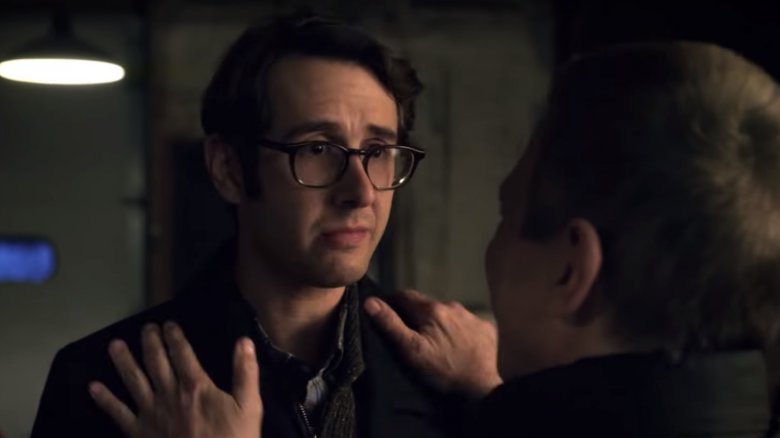 Netflix's upcoming series The Good Cop marks the streaming service's first foray into procedural crime shows anchored by quirky, off-kilter detectives. Think network procedurals like Monk, Psych, and Castle, and you've got the basic idea. In fact, The Good Cop comes from the creator of Monk, the long-running USA series about an obsessive-compulsive detective. If The Good Cop packs the same charm and wit, it's bound to be a new hit for Netflix.
The series stars Tony Danza and Josh Groban as a father and son, both of whom are NYPD cops. Well, the father used to be, at least — until he was kicked off the force and sent to jail for seven years. Now, his son is a straight-laced, by-the-book detective who's trying hard to stay away from the corruption that landed his dad behind bars. Look for it on September 21.
Norsemen: Season 2 — September 26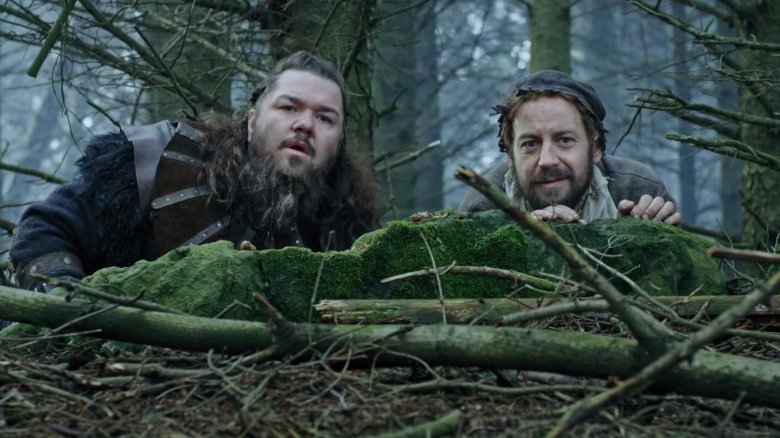 The golden age of deadpan parodies is long behind us. All we have left are the ghosts of dusty Airplane! clips on YouTube and our parents' VHS copies of Hot Shots: Part Deux slowly melting in the attic. You could probably say the Scary Movie franchise killed the genre, but that wouldn't be fair to Johnny English. They all deserve credit.
Still, every graveyard statistically has one live burial clawing for the surface, and in 2018, that hapless not-yet corpse is Norsemen. On the surface, it's a spoof of shows like Vikings and Game of Thrones, but watch a little longer and you'll find so much more than that. In the same way that Monty Python and the Holy Grail mocked the general time period of feudal England with a completely original comedic voice, Norsemen loosely targets the Viking era with its own characters, storylines, and surprisingly rich production design.
It's not a comedy style that will resonate with everyone, but with season 2 heading for Netflix on September 26, you'll have plenty of time to give Norsemen a chance. You might just find a new favorite comedy.
Hold the Dark — September 28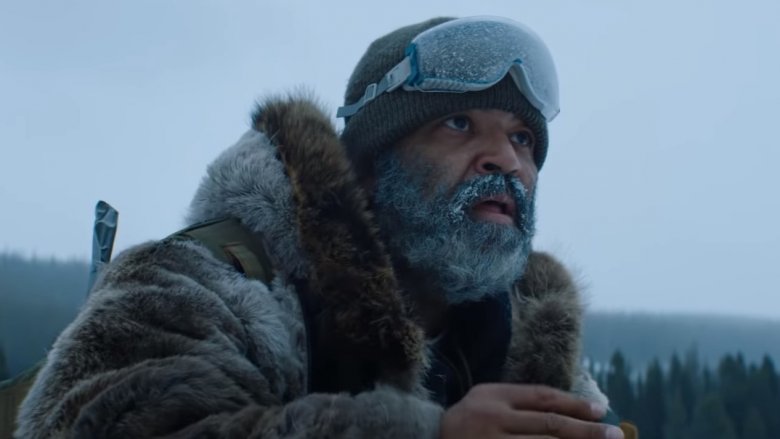 From Jeremy Saulnier, the director of Blue Ruin and Green Room, Hold the Dark is about a writer who's summoned to Alaska to track down the wolves that carried off a woman's son. Once he starts digging into the case, though, he finds that there's more to the story than he'd realized. If Hold the Dark is anything like Saulnier's previous films, it's bound to be a gritty, violent psychological thriller that'll pack plenty of surprises.
Westworld's Jeffrey Wright stars alongside Alexander Skarsgard and Riley Keough. Look for Hold the Dark to hit Netflix on September 28.
New standup comedy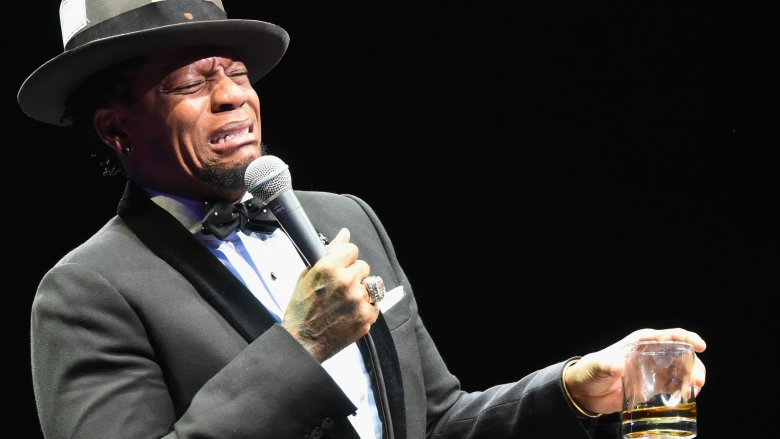 Getty Images
Netflix always has a few treats for stand-up comedy fans, and September is no different. While the beginning of the month will be dedicated to movies and Netflix originals, you can take in Daniel Sloss: Live Shows on the 11th. The Scottish comedian will be hitting on a range of controversial topics with his trademark humor style.
On the 18th, look for D.L. Hughley in an all-new Netflix special entitled Contrarian. With everything from Black Panther to current politics on the table, it's bound to be an entertaining show.
Action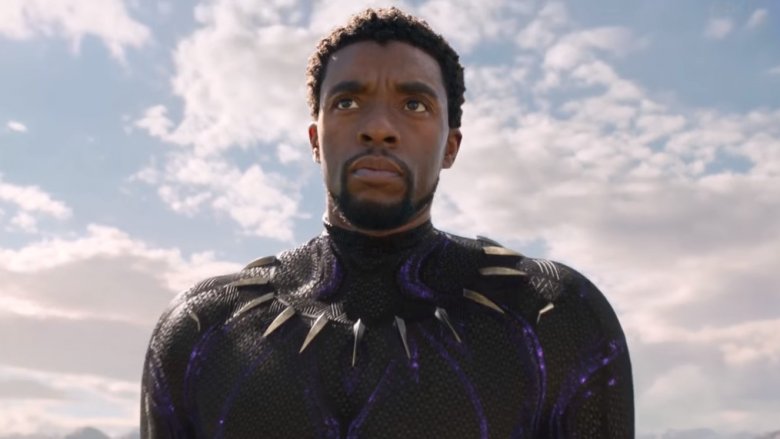 This September, you'll get the chance to explore forgotten worlds with King Kong, battle for evil ex supremacy with Scott Pilgrim, and walk on the wild side with evil Peter Parker — and you can do it all without ever leaving the couch. When the hurricanes start a-blowing, sit back and let your favorite action movies do the uh...crowing.
On September 1, check out action favorites like King Kong, Spider-Man 3, Assassins, and Pearl Harbor. Then, look for Black Panther on the 4th, Scott Pilgrim vs. the World on the 16th, and Pirates of the Caribbean: The Curse of the Black Pearl on the 25th.
Sept. 1
10,000 B.C. (2008)
Assassins (1995)
King Kong (2005)
Pearl Harbor (2001)
Spider-Man 3 (2007)
The River Wild (1994)
Sept. 4
Black Panther
Sept. 16
Scott Pilgrim vs. the World (2010)
Sept. 25
Pirates of the Caribbean: The Curse of the Black Pearl (2003)
Sept. 26
The Hurricane Heist (2018)
Drama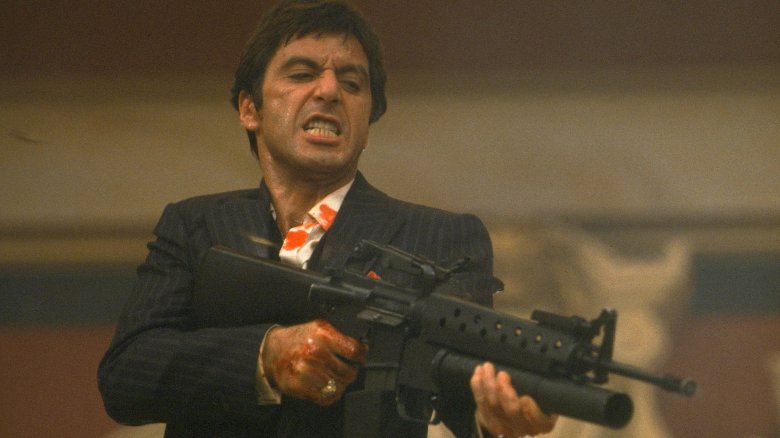 There won't be a lot of new drama films heading to Netflix in September, but the few additions are definite winners. In particular, be sure to watch Scarface, Brian de Palma's classic gangster film that puts Al Pacino in the role he was born to play — a high-strung Cuban drug kingpin with a tenuous grip on his own sanity. It's pure, powdery gold, and if you still haven't made your way down to '80s-era Miami, queue it up on September 1.
Also on the first, Unforgiven is riding into Netflix-town on a horse made of vengeance. Directed by and starring Clint Eastwood at the height of his fame, Unforgiven tells the story of a tough-as-nails gunslinger who gets roped into one last bounty.
Sept. 1
Fair Game (2010)
Scarface (1983)
The Cider House Rules (1999)
Unforgiven (1992)
Comedy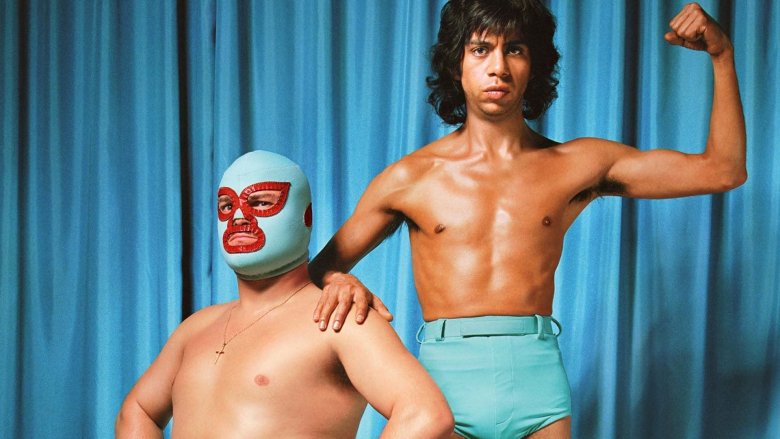 What September is lacking in drama, it'll more than make up for in the laugh department. The first of the month sees a whole slew of comedies joining the Netflix ranks. Look for modern favorites like Bruce Almighty and The Hitchhiker's Guide to the Galaxy right along the well-worn classics like Groundhog Day and The Breakfast Club.
And if you're into it, hey — give Nacho Libre a watch. Sure, Jack Black's been in better movies, but never while wearing spandex.
Sept. 1
Bruce Almighty (2003)
Groundhog Day (1993)
Nacho Libre (2006)
The Breakfast Club (1985)
The Hitchhiker's Guide to the Galaxy (2005)
Sept. 7
Click (2006)
Sept. 16
Role Models (2008)
Thriller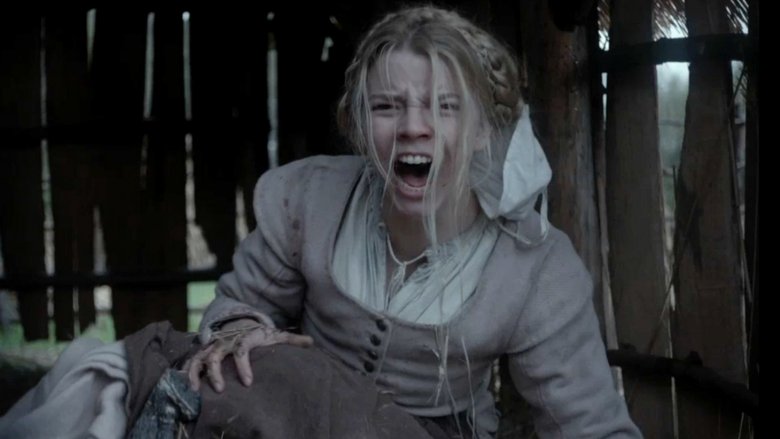 If watching Topher Grace lose his mind to an alien symbiote in Spider-Man 3 doesn't do it for you, you can also watch him lose his mind in a haunted house with the 2018 thriller Delirium. Really, isn't anything better than watching him lose his mind to Ashton Kutcher?
Delirium arrives on the first, side-by-side with screamers like Stephanie, The Keeping Hours, and The Texas Chainsaw Massacre: The Beginning. Then on the 17th, make sure you tune in for The Witch, 2015's most terrifying movie about Puritans.
Sept. 1
Delirium (2018)
Stephanie (2017)
The Keeping Hours (2017)
The Texas Chainsaw Massacre: The Beginning (2006)
Sept. 17
The Witch (2015)
Television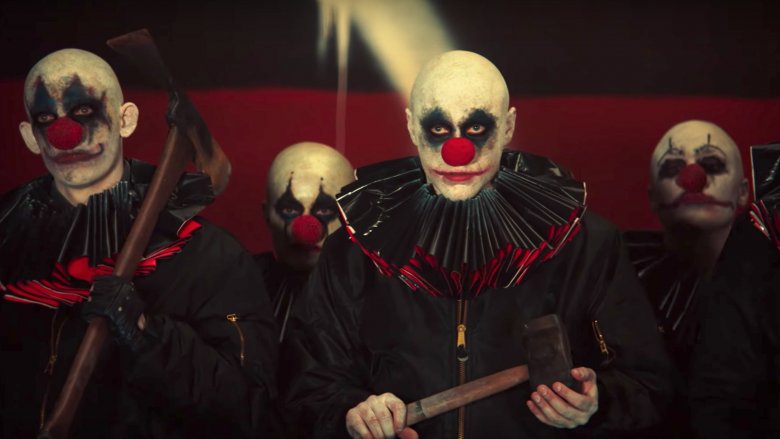 If you're one of those people who always waits for American Horror Story to hit Netflix a year after it airs because you don't want to shell out for a cable subscription, have we got a treat for you! Say goodbye to ducking out of AHS conversations to avoid spoilers, because American Horror Story: Cult is hitting Netflix on September 18.
Earlier in the month, you can also dig into season 3 of Quantico on the 2nd, season 2 of Van Helsing on the 5th, and season 7 of Once Upon a Time on the 6th. Finally, grab your wire-wrapped baseball bat replica, or whatever, and settle in for season 8 of The Walking Dead on the 23rd. It's only six seasons past its prime, so it's got that over The Simpsons, at least.
Sept. 2
Quantico: Season 3 (2018)
Sept. 5
Van Helsing: Season 2 (2017 – 2018)
Wentworth: Season 6 (2018)
Sept. 6
Once Upon a Time: Season 7 (2017 – 2018)
Sept. 12
Blacklist: Season 5 (2017 – 2018)
Sept. 15
Inside The Freemasons: Season 1 (2017)
Sept. 18
American Horror Story: Cult (2017)
Sept. 23
The Walking Dead: Season 8 (2017 – 2018)