Marvel's Jessica Jones Creator And Showrunner Melissa Rosenberg Is Leaving The Series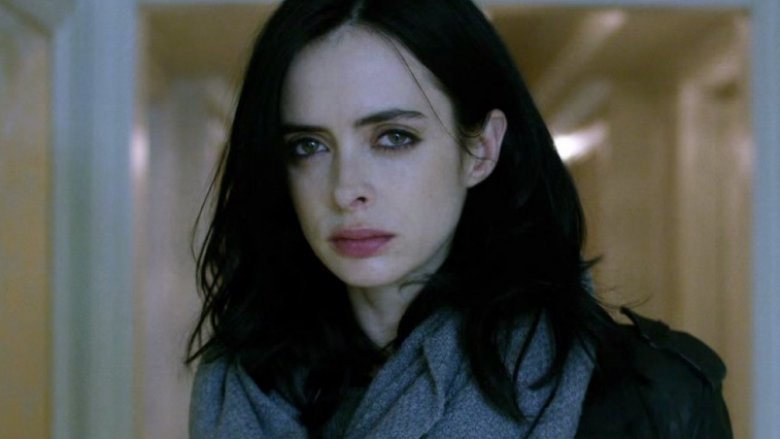 The Marvel Television world is about to lose an important figure: Jessica Jones creator and showrunner Melissa Rosenberg. 
The Hollywood Reporter announced on Wednesday that Rosenberg plans to exit the Krysten Ritter-starring superhero series after its third season on Netflix.
Rosenberg, whose work on Jessica Jones helped the series score a Peabody Award in 2016, will move from Netflix to Warner Bros. Television in an overall production deal reportedly worth eight figures. The studio beat out Netflix in a bidding war "for Rosenberg's services."
According to sources with knowledge of Rosenberg's new agreement with Warner Bros. TV, her decision to part from Jessica Jones, Marvel TV, and Netflix simply came down to her desire to take on different projects. 
Rosenberg said in a statement at the time news of her planned exit went public that her "attention remains with the extraordinary cast, writers, and production team of Marvel's Jessica Jones" until the series' third season is completed. 
She added, "It continues to be a career highlight working with my partners at Marvel Television and Netflix. We're extraordinarily grateful to the viewers who have supported us every step of the way on Jessica's journey, which is so beautifully realized by Krysten Ritter and the amazing cast including Rachael Taylor, Eka Darville, and Carrie-Anne Moss. We have so many talented storytellers in every area of this show, who I'm honored to call friends and collaborators."
Once Rosenberg wraps up work on Jessica Jones season 3, she will create and develop new series at Warner Bros. TV — and she couldn't be more excited about the opportunity. "As I look ahead after this season, I'm thrilled that I will be able to explore new projects with the talented team at Warner Bros. Television and push myself in new challenging creative directions," said Rosenberg. 
Netflix hasn't yet announced when season 3 of Jessica Jones will return, but after it does, the entire show will get stamped with a massive question mark. Who will Netflix chose as the new showrunner for the possible fourth season? Will the streamer even renew Jessica Jones for season 4? And even if Netflix easily selects someone to take Rosenberg's place and Jessica Jones does score a fourth go-around, will the episodes be any good without the original showrunner's influence?
As far as the third question is concerned, the outcome could swing either way. When fellow Marvel-Netflix series Daredevil changed showrunners, from Steven DeKnight for the first season to Doug Petrie and Marco Ramirez for the second, the show soared to new heights. But when NBC fired Dan Harmon as showrunner of the quirky comedy Community and tapped David Guarascio and Moses Port as his replacements, the show took a hard turn for the worse. 
For our part, we're hoping Jessica Jones can survive its showrunner switch-up and continue being as "compelling, evocative, and dynamic" as ever.