Fox Reportedly Working On Bob's Burgers, Family Guy, Simpsons Movies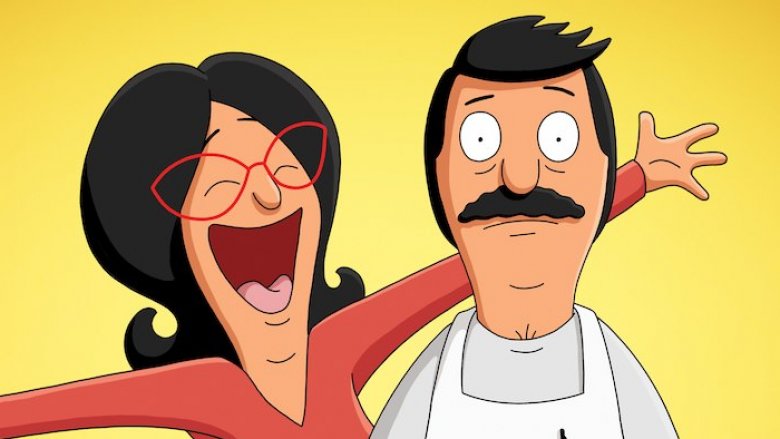 Fox
Studio 20th Century Fox is proving to be as cunning as its mammalian namesake. 
A new report by The Wall Street Journal, which mostly focuses on how uncertain things are at Fox amid its recently approved merger with Walt Disney Studios, details that Fox has reportedly been discreetly working on feature films for three of its most popular animated television series: Bob's Burgers, Family Guy, and The Simpsons. 
The write-up cites Fox chief executive Stacey Snider has having "emphasized a revamp of Fox's approach to animation" and refreshed a previous deal with DreamWorks Animation that expired after Comcast Corp. acquired the film studio. According to unnamed sources with knowledge of the in-development projects, Fox and DreamWorks have partnered to create "a big-screen adaptation of the animated series Bob's Burgers," a Family Guy movie that blends animation with live-action, and another Simpsons film — which The Simpsons Movie director David Silverman and writer-producer Al Jean once mentioned (in very general terms) was a possibility. 
In October of 2017, Fox went public with its plans to create a Bob's Burgers film, even going so far as to give it a July 19, 2020 release date. Concrete word of the other two projects, however, seems hot off the presses. 
This is all pretty fun news — likely capable of drawing out a few "whoop-whoop"s from fans of the animated series — but is Fox misguided in its aim to develop these three films? 
Off the bat, WSJ noted that the atmosphere at Fox is "awkward," with the studio's 2,300 collective employees working under the knowledge that their employer may be defunct by this time next year. There's a very real possibility that the minds behind the Bob's Burgers, Family Guy, and Simpsons movies could work away, their employment with a Disney-owned Fox seemingly open to question, and then witness Disney swoop in and pull the plug on each project or drastically alter their elements once the acquisition is finalized. The House of Mouse would apparently have that kind of power over the films post-merger — an era the studio is expected to enter in early 2019, according to Deadline. 
Cast members signing on for the films, Fox hiring directors and setting debut dates, animators getting a jump on visuals and writers establishing stories for the films — and then Disney changing or cancelling things mid-way through development? It's a scary thought, but it's one that could become a reality. 
There's also the question of how well a Bob's Burgers pic, Family Guy film, and second Simpsons movie might perform upon release. 
Bob's Burgers lovers and Family Guy loyals have long asked for their beloved series to have their time on the silver screen. (Family Guy creator Seth MacFarlane even promised way back in 2012 that a feature film based on the show would be coming soon.) Bearing that it mind, it wouldn't be a stretch to say that both a BB and FG flick could draw in big audiences and take home fat stacks of cash — if only because fans of the series have been waiting so long to see them. 
But it's a different story when it comes to a second Simpsons movie. 
Fox poured a reported $72.5 million (not including marketing costs) into making 2007's The Simpsons Movie, which earned the studio a cool $527 million worldwide, so one would be right to assume that Simpsons sequel film would turn a similar if not greater profit. 
However, controversy has surrounded The Simpsons series in recent months. After comedian Hari Kondabolu argued in his documentary The Problem with Apu that the series' Kwik-E-Mart cashier character Apu Nahasapeemapetilon (Hank Azaria) perpetuated harmful stereotypes about South Asian people, The Simpsons aired an episode that addressed the issue in a way many found dismissive and "callous." 
So even if Disney didn't negatively interfere with the new Simpsons project and the film made it to theaters, would people actually want to see it, particularly after the way the show's creatives handled the Apu controversy? And with many claiming The Simpsons has been on a steady decline for years now, there's a chance that many wouldn't be as willing to spend their hard-earned cash on the second Simpsons film as they were on the first movie over a decade ago.
As compelling as the Bob's Burgers, Family Guy, and Simpsons movies sound, it seems there's far too much chanciness swirling around them right now to get properly, unrestrictedly excited.