Hulu: Everything Coming In August 2018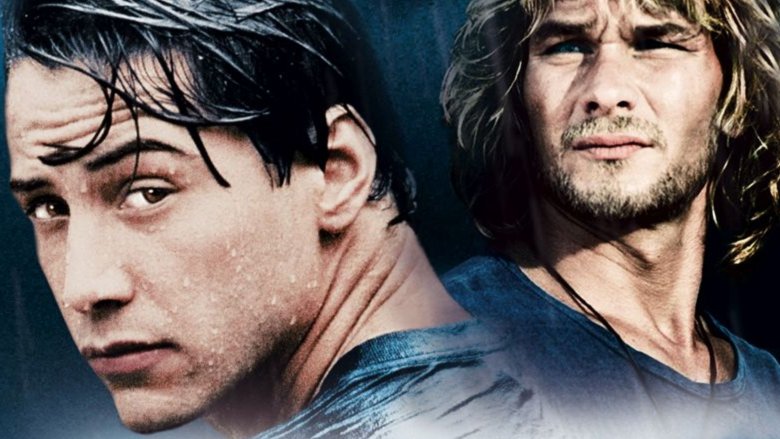 20th Century Fox
Though summer is winding down and college students are preparing to head back to class, Hulu is turning things up. The streamer just unveiled a list of binge-worthy television shows and must-watch movies that will be available to stream in August 2018. 
No matter what you're in the mood for in this eighth month of the year, Hulu is the place to turn. 
More of a movie fan? Dive into 10 Things I Hate About You, Baby Driver, The Hunt for Red October, Shaun of the Dead, Lost in Translation, Point Break, or The Usual Suspects. Dying to catch up on 2018 releases you may have missed? Check out Bluefin, The China Hustle, Borg vs McEnroe, or Ismael's Ghost. Television shows strike your fancy more than films do? No problem: Hulu's bringing the season 3 premiere of Insecure and the season 4 launch of the Dwayne Johnson-led series Ballers – as well as the entire second season of Tim & Eric Bedtime Stories and the whole 10th season of Heartland – to its lineup next month.
Discover everything coming to Hulu in August 2018 in the list below. Be mindful that titles marked with * are available only to Hulu subscribers who have signed up for premium add-ons like Cinemax, HBO, and Showtime. 
August 1
Heartland: Complete Season 10 (Content Media)
10 Things I Hate About You (1999) (*Showtime)
A Conspiracy to Rule: The Illuminati (2017)
American Gigolo (1980)
American Ninja (1985)
American Ninja III: Blood Hunt (1989)
Babe (1995)
Be Cool (2005)
The Beatles: Made on Merseyside (2017)
Black Hawk Down (2001)
Black Mask (1996)
Black Rain (1989)
Bluefin (2018)
Boomerang (1992)
The Brady Bunch Movie (1995)
Bratz: The Movie (2007)
Bring It On: In It to Win It (2007)
Bring It On: Fight to the Finish (2009)
Cheri (2009)
Cold War (2012)
CSNY/Deja Vu (2008)
Curse of the Starving Class (1995)
Double Whammy (2002)
The Elephant Man (1980)
Extract (2009)
Fled (1996)
G.I. Joe: The Rise of Cobra (2009)
Get Shorty (1995)
Halloween H20: 20 Years Later (1998)
Heartbreakers (2001)
Hey Arnold! The Movie (2002) (*Showtime)
Hidalgo (2004)
High Noon (1952)
Hoosiers (1986)
The Hunt for Red October (1990)
The Hurricane (2000)
The Hurt Locker (2008)
I Went Down (1997)
In & Out (1997)
Jackie Brown (1997)
Jacob's Ladder (1990)
Joe (2014)
John Grisham's The Rainmaker (1997)
Kazaam (1996)
Leaving Las Vegas (1995) (*Showtime)
Loser (2000)
Lost in Translation (2003) (*Showtime)
The Nasty Girl (1990)
The Ninth Gate (2000)
No Way Out (1987)
Original Sin (2001)
Out of Time (2003)
Point Break (1991)
Pretty Woman (1990)
Private Parts (1997)
The Rock (1996)
Scary Movie 3 (2003)
Shanghai Knights (2003)
Shaun of the Dead (2004)
Sheep and Wolves (2018)
Species (1995)
Species II (1998)
Species III (2004)
Stir of Echoes (1999)
Stir of Echoes 2: The Homecoming (2007)
The Swan Princess: A Royal Family Tale (2014)
The Swan Princess: Princess Tomorrow, Pirate Today (2016)
Swan Princess: Royally Undercover (2017)
Teen Wolf (1985)
Teen Wolf Too (1987)
The Time Machine (2002)
The Thomas Crown Affair (1999) (*Showtime)
True Colors (1991)
Urban Legend (1998) (*Showtime)
The Usual Suspects (1995)
Young Guns (1998)
Young Guns II (1990)
August 2
All at Once (2016)
America Divided: 201 (Epix Series)
The China Hustle (2018)
Ismael's Ghost (2018)
August 3
Animals: Seasons 3 Premiere (*HBO)
En Otra Piel: Complete Series (Telemundo)
Sharp Edges (1986)
August 4
Marshall (2017) (*Showtime)
August 7
Dating My Mother (2017)
Perfect Bid: The Contestant Who Knew Too Much (2017)
Wraith (2017)
August 8
Bachelor in Paradise: Season 5 Premiere (ABC)
Castaways: Series Premiere (ABC)
Blood Ties (2013)
August 9
America Divided: 202 (Epix Series)
Baskin (2016)
Desolation (2018)
Terminal (2018)
August 10
Rosa Diamante: Complete Series (Telemundo)
Tim & Eric Bedtime Stories: Complete Season 2 (Adult Swim)
Borg vs McEnroe (2018)
August 11
Baby Driver (2017) (*Showtime)
The Cage Fighter (2013)
August 12
Ballers: Season 4 Premiere (*HBO)
Insecure: Season 3 Premiere (*HBO)
Very Good Girls (2013)
August 13
The Powerpuff Girls (2016): Complete Season 2 (Cartoon Network)
August 15
The Actors (2003)
America's Sweethearts (2001)
Duplex (2003)
The Monkey King 3 (2018)
August 16
11 Minutes (2016)
America Divided: 203 (Epix Series)
Marrowbone (2018)
Role Models (2008)
August 17
Minding the Gap (Hulu Documentary)
Perro Amor: Complete Series (Telemundo)
Stan Against Evil: Complete Season 2 (IFC)
August 21
Eva La Trailera: Complete Series (Telemundo)
To The Moon and Back (2016)
August 23
America Divided: 204 (Epix Series)
Jiro Dreams of Sushi (2011)
August 24
Crime & Punishment (Hulu Documentary)
August 26
Captain Fantastic (2016) (*Showtime)
Gangs of New York (2002)
Mother! (2017)
August 28
Pasion Pohibida: Complete Series (Telemundo)
August 30
Deuces Wild (2002) (*Showtime)
August 31