Everything Coming To Netflix In August 2018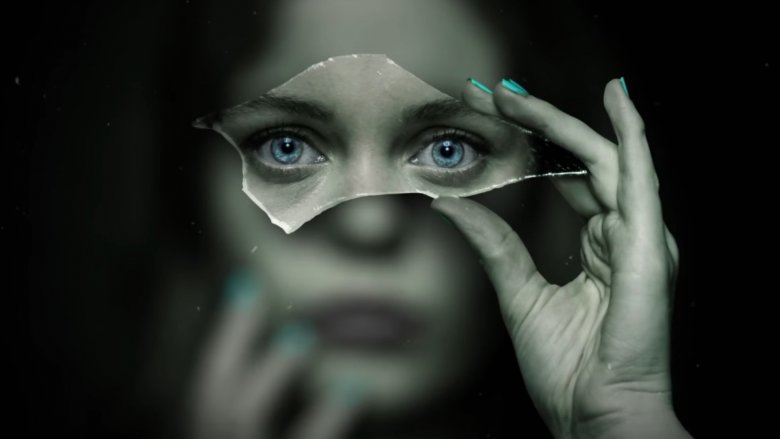 With just shy of 50 new Netflix originals shooting onto the service in August 2018, you'll have more to watch than ever in the coming month. From wild new series and stand-up specials to a hit list of original films, there's a lot to look forward to — and as usual, there's a handful that stand out above the crowd.
Fans of Ozark can finally stop holding their breath, since the second season of the critically acclaimed dark drama is making its way to Netflix at the end of the month. The series stars Jason Bateman as Marty Byrd, a finance manager who gets in way over his head when his partner gets the firm in trouble with a powerful drug lord.
August also heralds the arrival of Matt Groening's new show Disenchantment. The Simpsons and Futurama creator is taking us back to the middle ages for a brand new series of adventures and fantasy.
All that and more is on its way to Netflix this August, so let's take a look at what's arriving and what's worth getting excited about, starting with the Netflix originals.
Switched — Aug. 1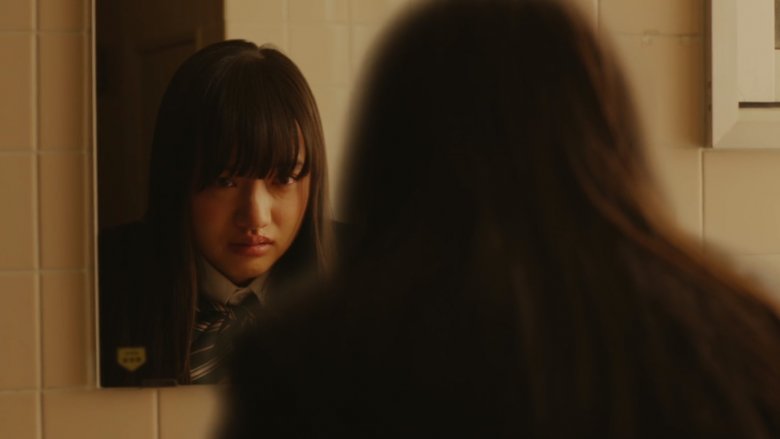 August is kicking off with Switched, a suspenseful Japanese drama about a high school girl whose life gets stolen by another student. And not just her life — her rival snatches her physical body, leaving her fighting to restore everything to the way it was. It looks like a dark, gripping ride that hits all the right buttons, so be sure to take a look when Switched premieres on August 1.
I Am a Killer — Aug. 3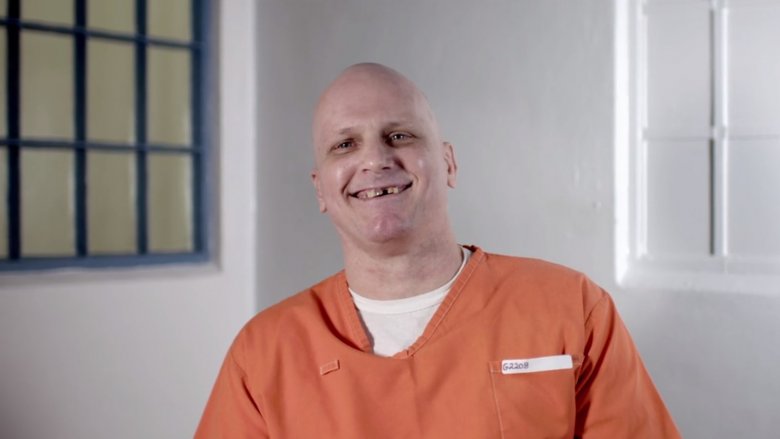 True crime is blowing up all over Netflix, and the latest piece of fallout is the upcoming series I Am a Killer. In this show, the cameras are going into death row for gripping interviews with convicted murderers. Hear them talk about their horrific crimes and get a glimpse inside their minds as they explain all their twisted motives. Some are remorseful. Others...a little less so. Take the dive into darkness when I Am a Killer drops on August 3.
Long Live Brij Mohan — Aug. 3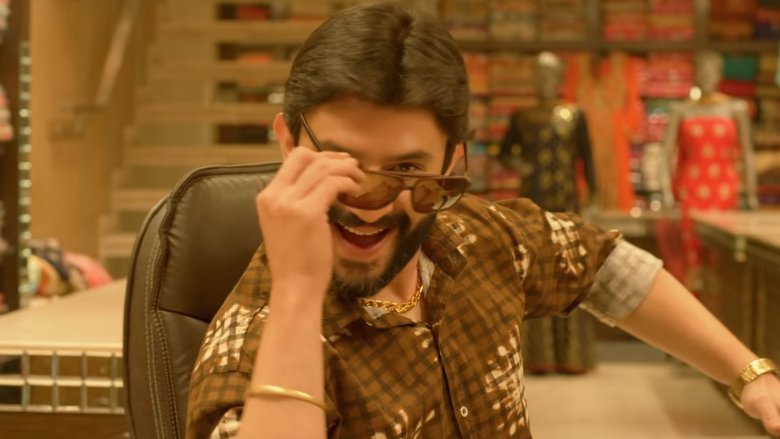 Stuck in a loveless marriage and struggling under a mountain of debt, Brij Mohan doesn't have a whole lot going for him. So he takes the only way out he can think of: he fakes his own death and sets out to restart his life with a new identity. Unfortunately, he can't run forever, and it isn't long before his past catches up with him.
Netflix's latest Hindi-language film seems to straddle the line between comedy and drama, making this a must-see for anyone on the hunt for something a little out of the ordinary. Take a look when it arrives on August 3.
Cocaine Coast — Aug. 3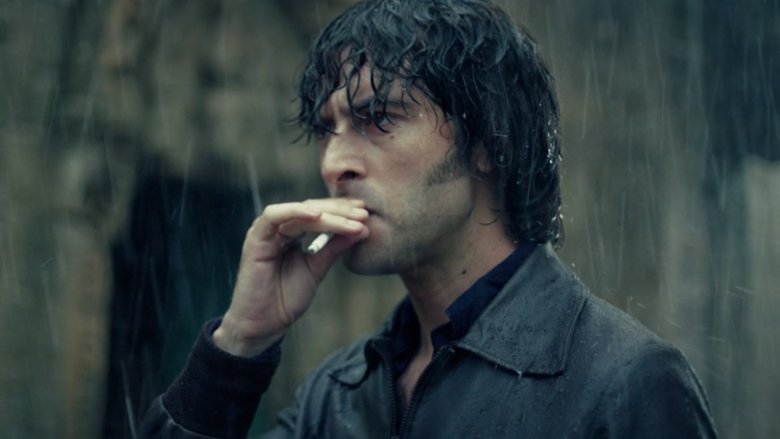 In this Netflix original series, a poor fisherman realizes he could be having a lot more fun with his life if he became a drug smuggler, so he sets out to live the dream. He uses his boat to become a mule, shuttling drugs between Spain and Latin America. It's a story that's been told plenty of times before, but Cocaine Coast looks like it has enough charm to pull it off at least one more time. Check it out on August 3.
Dinotrux Supercharged: Season 3 — Aug. 3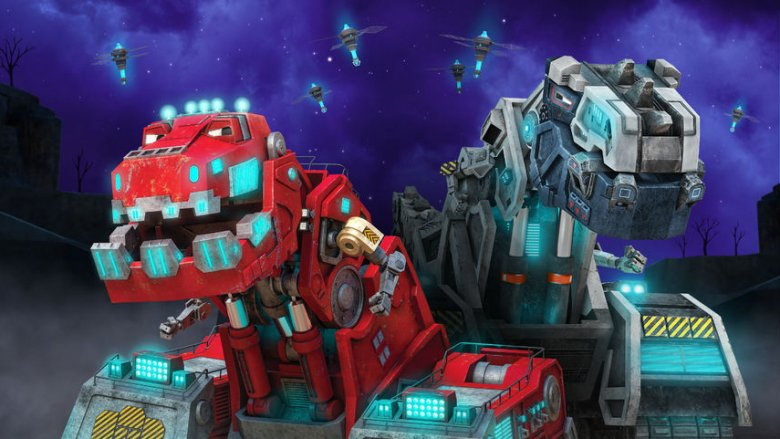 Park those kids in front of the TV this August with a new season of Dinotrux Supercharged. The adventurous truck-a-saurs will have to face off against a whole new slew of challenges, but we're betting they'll make it through with just a few scratches and dings. No fossils among this super-crew! Tune in for season 3 on August 3.
Like Father — Aug. 3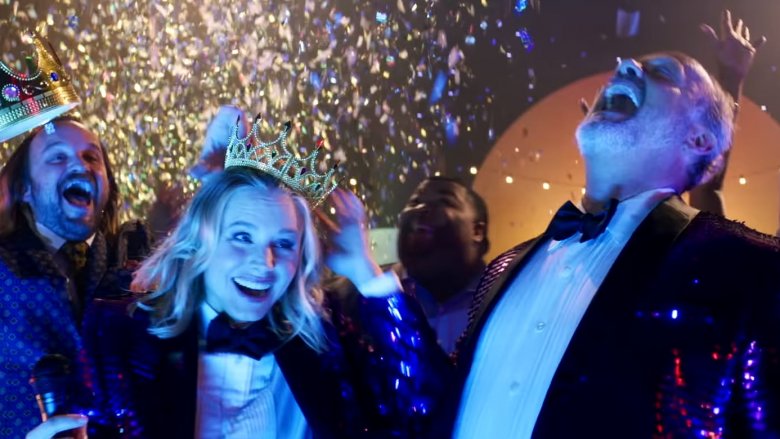 This long-awaited Netflix film sees Kristen Bell starring alongside Kelsey Grammer of Frasier as an altar-dumped bride who heads out on a cruise to do a little soul searching. What she doesn't remember is getting blackout drunk with her estranged dad after the wedding disaster and inviting him onto her honeymoon cruise.
Now, they're stuck on a ship with nowhere to run except into their tangled emotions. It's just too bad they hate each other. With a little drama and a little comedy, Like Father sails onto Netflix on August 3.
Marching Orders — Aug. 3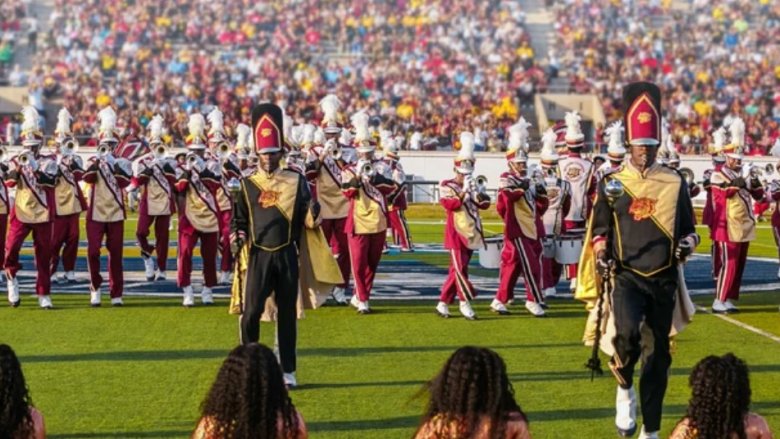 You've sweated through the drama of Last Chance U; you've witnessed the ups and downs of Friday Night Tykes and cheered a young team into greatness with Coach Snoop. Now get ready for a brand new emotional journey with Marching Orders. When the players leave the field, the marching band take center stage. But it's not all fun and games in the drumline — not if you want to be the best in the nation.
Marching Orders follows the Marching Wildcats of Bethune-Cookman University, one of the country's biggest college bands. Queue it up when Marching Orders takes the field on August 3.
Flavors of Youth — Aug. 4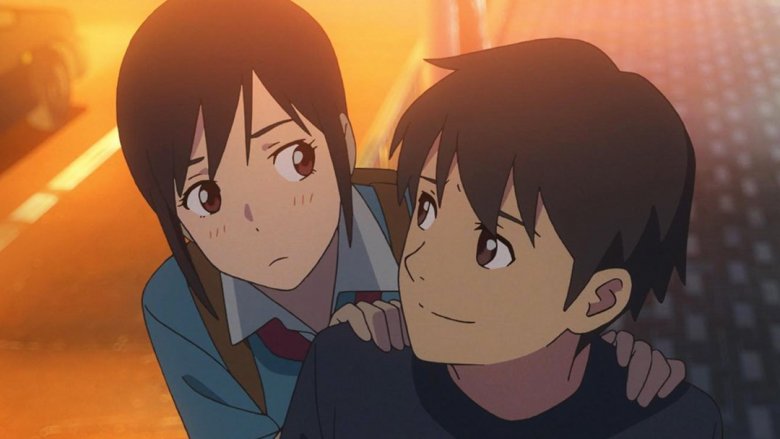 With gorgeous animation and an intriguing premise, Flavors of Youth is shaping up to be a groundbreaking anime addition to the Netflix lineup. Co-produced by Chinese and Japanese companies, the film was brought to life by some of the top names in the industry.
The story synopsis is a little vague, but Flavors of Youth appears to be a three-part anthology centered on the connection between food and memory. Whatever that turns out to be, it sure sounds interesting. Look for it on August 4.
Mr. Sunshine — Aug. 4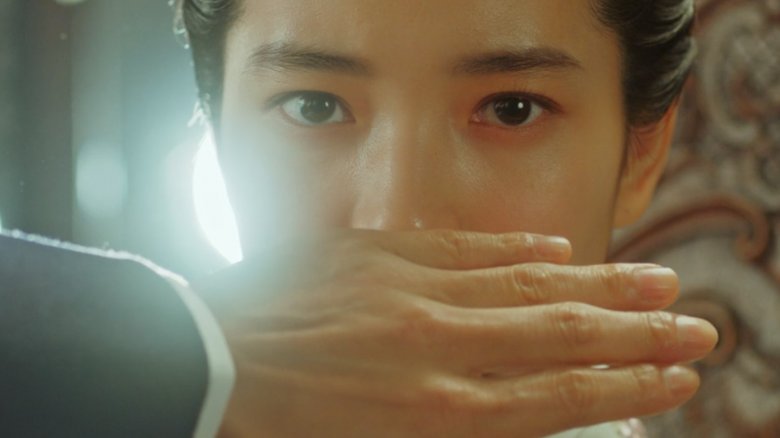 This hidden gem made its Netflix premiere in early July 2018, but hasn't made much of a splash with Western audiences quite yet. The historical drama follows a Korean soldier who lives in the U.S. for years before returning to South Korea and falling in love with the daughter of a high-class aristocrat.
With both drama and thrills, it's no wonder that Mr. Sunshine has been gaining popularity in Korea. August will see a new episode land on Netflix every Saturday, starting on the 4th, so you'll have plenty of time to see what all the buzz is about.
On Children — Aug. 4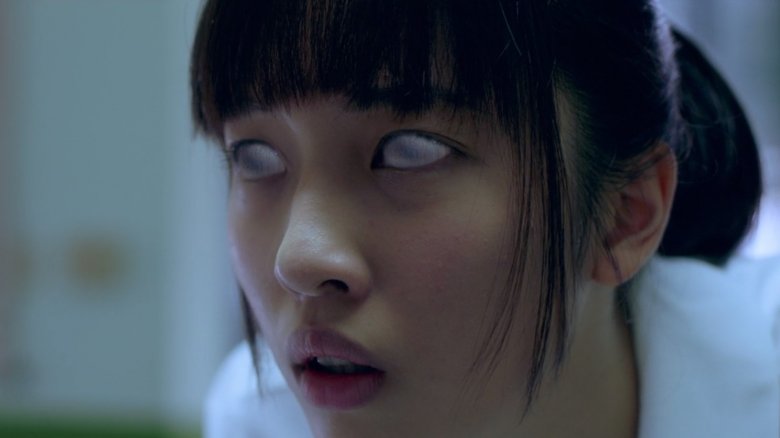 Is this the Chinese Black Mirror everyone's been waiting for? It sure looks like it. The trailer is full of technological terror, parallel universes, and memory swapping, and we honestly can't tell what the hell is going on half the time — but it seems like a lot of fun. Most of it appears to be based on the intersection between technology and family, and all the horrifying places that can go. Give it a shot when On Children drops on August 4.
72 Dangerous Animals: Asia — Aug. 10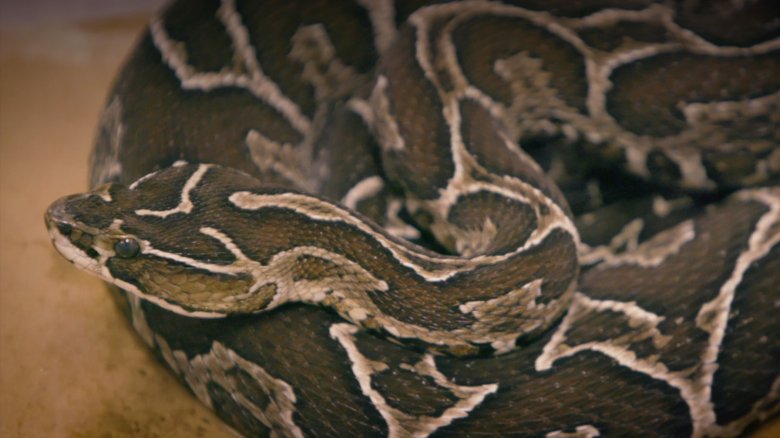 Netflix's 72 Dangerous Animals series takes an admittedly goofy approach to nature commentary, but it can still be pretty fun if you're into overdramatic nonsense. The idea is, each episode picks a handful of similar dangerous critters, runs through their strengths and weaknesses, and then ranks them in order of danger. Is a llama more deadly than an electric eel? Are sharks or tarantulas more likely to turn you into lunch? How many bites does it take to get to the center of a dingo? It's silly educational fun, and the newest entry in the series is set to explore the rich world of Asia — and all the creepy crawlies who live there. Look for it on August 10.
La Casa de las Flores — Aug. 10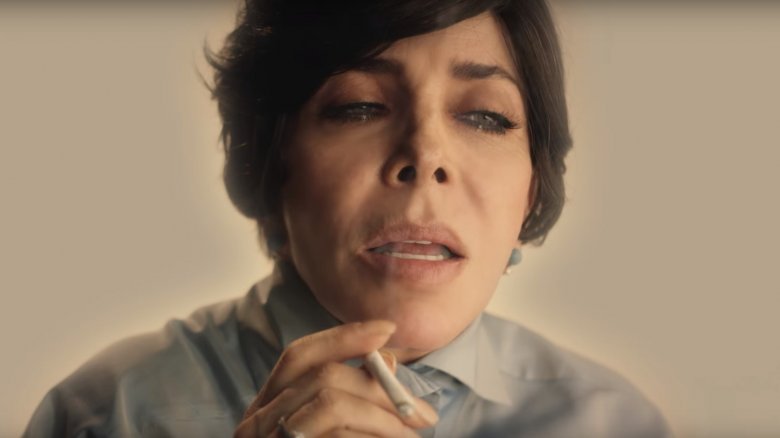 Equal parts telenovela and Six Feet Under-style dysfunctional family comedy, La Casa de las Flores (or "The House of Flowers") follows a family that owns a flower shop. Even though they all look perfect on the outside, each one of them has a dark or embarrassing secret just waiting to come to light. When the father's mistress hangs herself at the family store, it opens the floodgates, sending all those secrets flooding into the open.
There's no doubt that La Casa de las Flores is going to be a fun, darkly comedic ride. Check it out on August 10.
Million Pound Menu — Aug. 10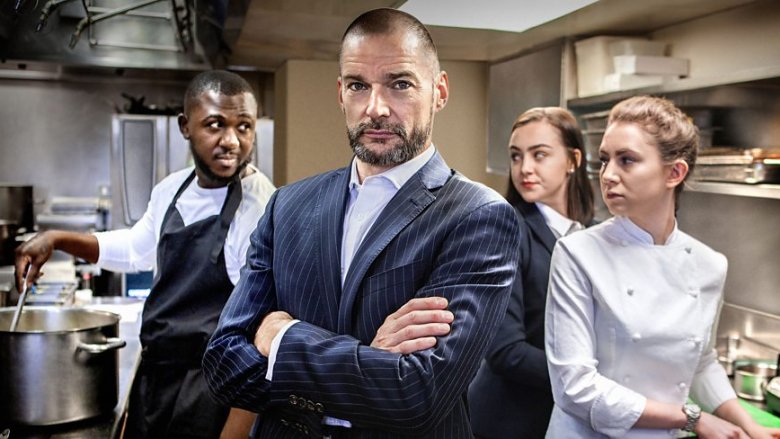 Yet another collaboration between Netflix and the BBC, Million Pound Menu is sort of like a spin on Shark Tank where all the hopeful entrepreneurs are going into the restaurant business. Each episode, two contestants bring their restaurant concept to the show and get three days in an actual restaurant to prove that their ideas translate into money.
It's high stakes, flame-broiled fun, and the whole first season drops into the fire on August 10.
The Ponysitters Club — Aug. 10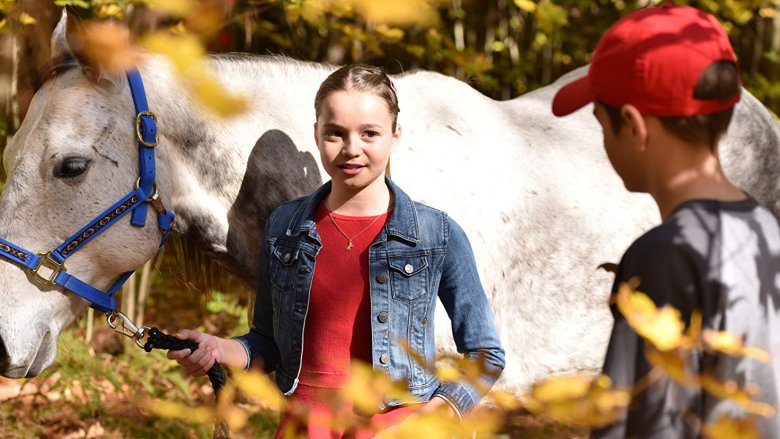 Oh boy, oh boy! Look at that title. This is the show of the month, hands down. It's a silly kids show about a silly young girl who likes horses so much that she and her friends get together to care for disabled, unwanted horses that would probably be...they'd be put down otherwise and...gee, okay. That's actually starting to sound pretty touching. And it's a real thing, with real kids who actually love these broken, disfigured horses so much that they're willing to sacrifice their afternoons and weekends to shovel horse manure just to give these animals a better life? You had us at "unwanted horses." No need to tighten the noose, Netflix!
Anyway, check out The Ponysitters Club on August 10.
Voltron: Legendary Defender: Season 7 — Aug. 10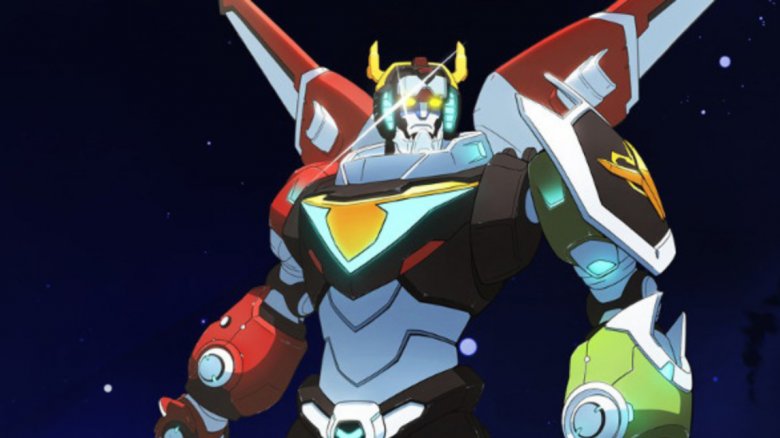 The gift that keeps on giving, Voltron: Legendary Defender is revving up for a seventh season, which is one more than The Sopranos, and at this point you have to wonder if Lotor will ever be defeated. It looked like he was gone for good at the end of Season 6, but that guy always finds a way to come back. Either way, the Paladins have to keep on trying, and now that the Castle has been destroyed, their journey will be more difficult than ever before.
Season 7 of Voltron: Legendary Defender arrives to continue the story on August 10.
Zion — Aug. 10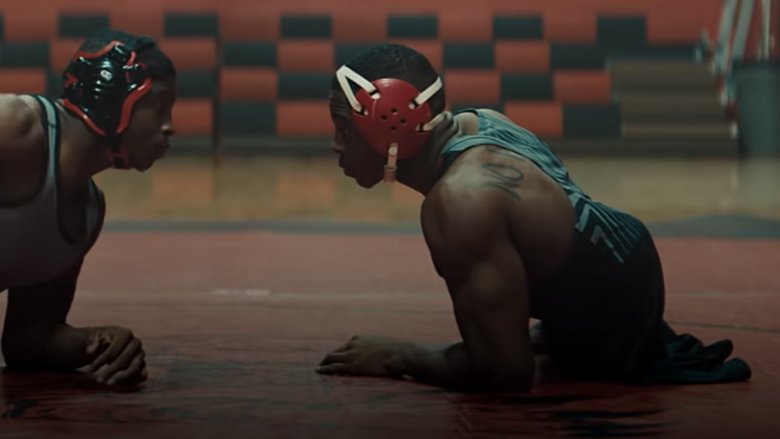 This heartwarming documentary follows Zion Clark, a wrestler who pulled together an insane 33 wins to 15 losses in his senior high school wrestling year — and he did it all without legs. As detailed on the Kent State University website — where Clark currently attends — Clark was born with caudal regression syndrome, but at the age of seven he was introduced to wrestling, and he's been going strong ever since.
With Zion, Netflix is taking a long, intimate look at Clark's life and the inspiring optimism that drives him to continue to excel in sports, despite his lack of legs. Tune in for all the feels on August 10.
Insatiable: Season 1 — Aug. 10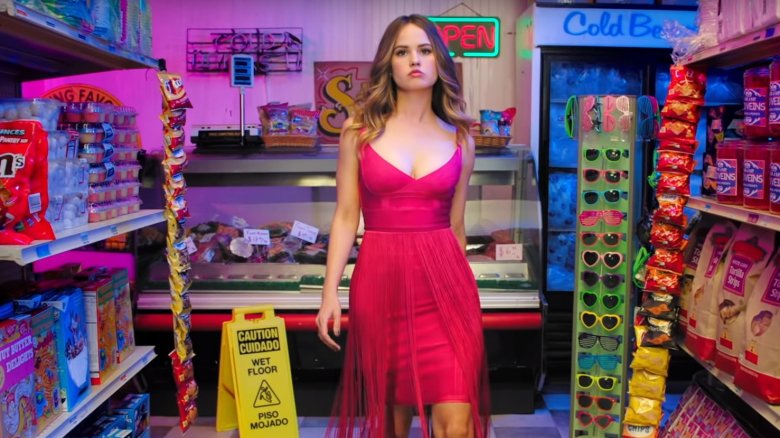 After getting picked on her whole life for being overweight, Patty gets the chance to get back at her bullies after spending a summer slimming down. That's the premise of Insatiable, a dark revenge comedy that's already garnered some controversy for its portrayal of high school teens — and it's not even out yet! Based on the trailer, Insatiable looks like a violent, comedic tale where anything goes and the normal rules of the world don't apply. Take a look when it lands on August 10.
All About the Washingtons — Aug. 10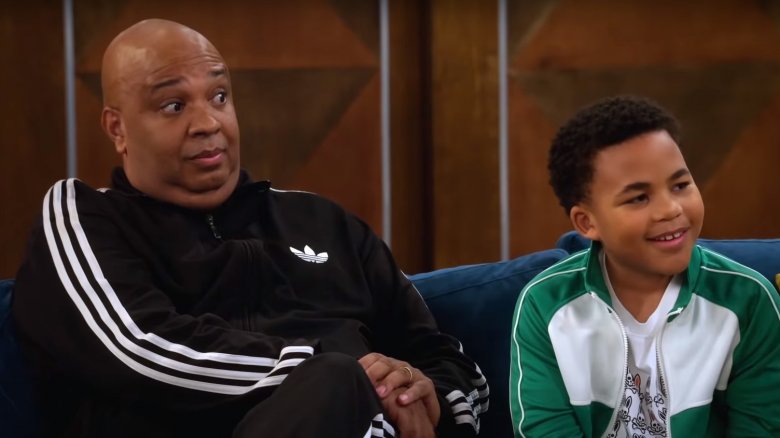 Fans of the hip-hop group Run-DMC are no doubt familiar with Rev Run, a.k.a. Joseph Simmons, lead vocalist of the rap trio and on-again-off-again reality star. It looks like 2018 will be another on-again year for the Rev, because he's coming back to the small screen with the sitcom All About the Washingtons. Simmons stars alongside his real-life wife Justine, and the two play onscreen couple Joey and Justine Washington.
Joey's an ex-MC who's easing into retirement, giving his wife a chance to be the entrepreneur she always dreamed of being. Along the way, they'll have to figure out how to keep their wild family in check. Sounds like a fun time. Look for it on August 10.
The Package — Aug. 10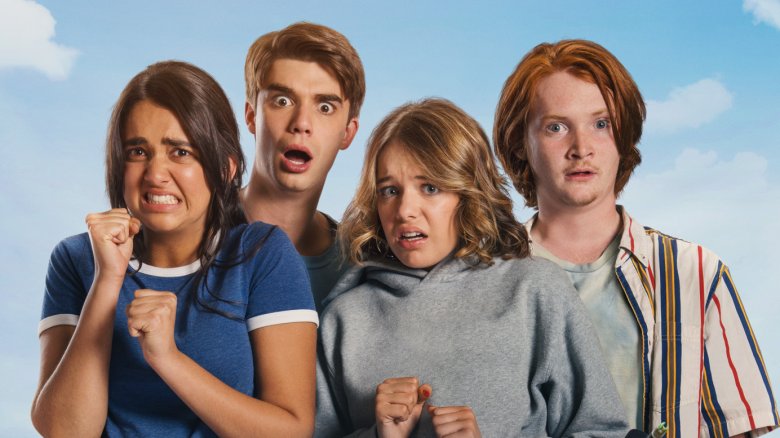 If we're being completely honest, Netflix's comedies can be really hit or miss. For every one gutbuster you discover on the service, you're bound to come across five that just leave you groaning. Which one will The Package be? All indications point toward a laugh-out-loud knee-slapper that may just become a new comedy favorite.
The black comedy sees a gang of teens heading out into the woods for some good old-fashioned spring break partying, only for things to go horribly wrong. We don't know much about what goes wrong, but based on the trailer, the title, and the Netflix description, we can make a pretty good guess — one of the guys loses his penis, and the rest of the group bands together to make sure it gets out of the woods safely and back onto their buddy. Tune in for all the hijinks on August 10.
The Guernsey Literary and Potato Peel Pie Society — Aug. 10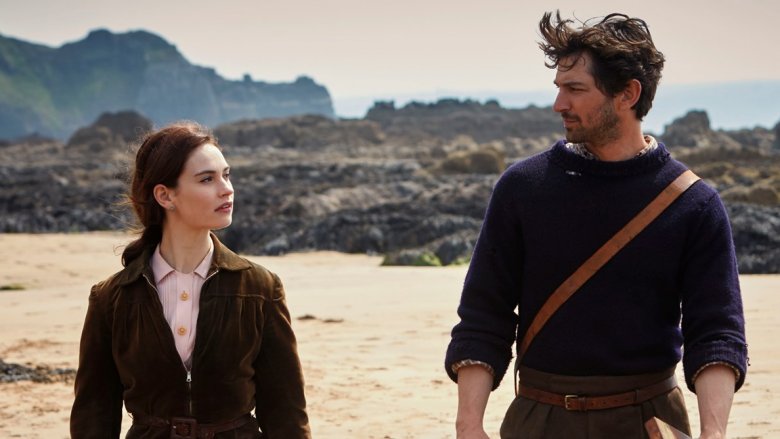 Based on the book of the same name, this mouthful of a movie is about a writer who decides to pen a book about a literary club that formed during World War II. While she's researching her novel, she gets caught up in the story of the young men who survived the occupation of the Guernsey islands, falling in love with one of them.
If the Netflix film is anything like the book, it's bound to be a whirlwind historical romance about the power of courage and loyalty. Find out when it premieres on Netflix on August 10.
Magic for Humans — Aug. 17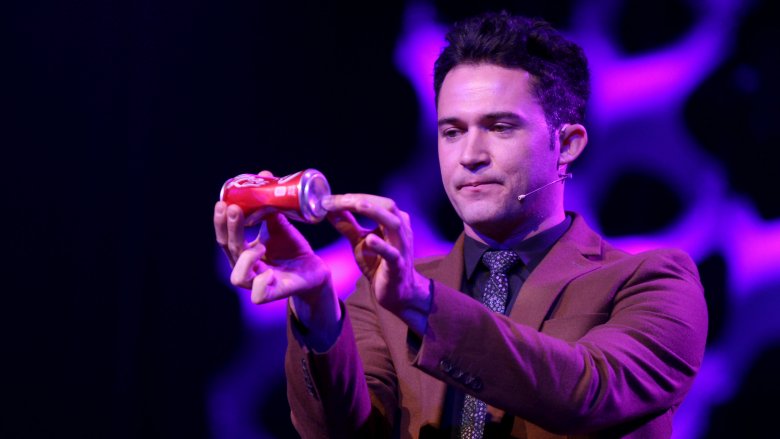 Getty Images
Caught somewhere in the Venn diagram of magic act, reality show, and comedy series, Magic for Humans sees magician Justin Willman traveling around performing illusions and telling jokes in a new spin on street magic. Willman has made a name for himself as the host of shows like Cupcake Wars on Food Network and with a series of viral videos, but this will be his first series dedicated purely to magic. It sounds like a great time, and it premieres on August 17.
Pinky Malinky — Aug. 17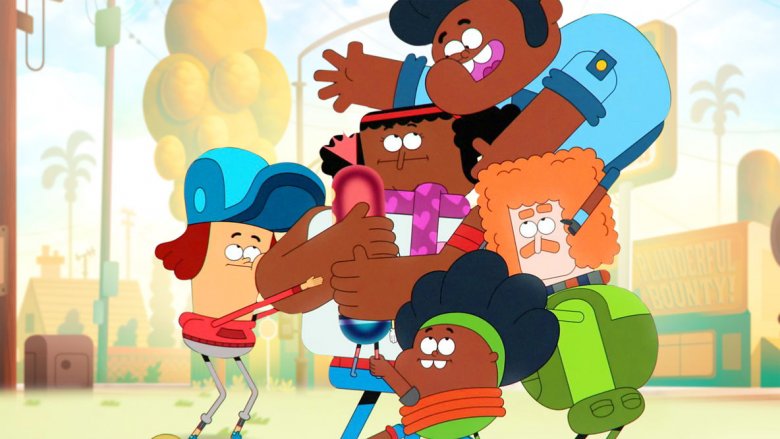 Netflix is dipping into the mainstream audience this August with an all-new collaboration with Nickelodeon. Pinky Malinky is about a hot dog in high school who's dealing with your average, run-of-the-mill hot dog problems. The animated show is being presented as a mockumentary, and lands on August 17.
Spirit Riding Free: Season 6 — Aug. 17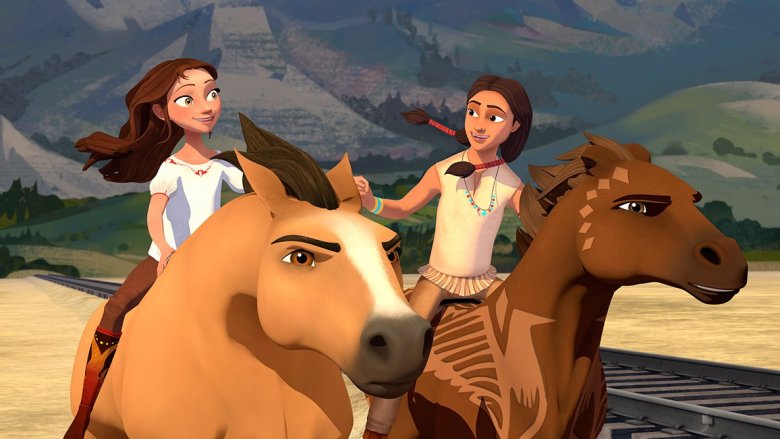 Spirit and Lucky gallop back onto the small screen this August with the sixth season of Spirit Riding Free. The show follows the adventures of a little girl named Lucky who teams up with her best friends to thwart horse rustlers and learn valuable lessons about friendship. Fun for the whole family! Take a look on August 17.
Stay Here — Aug. 17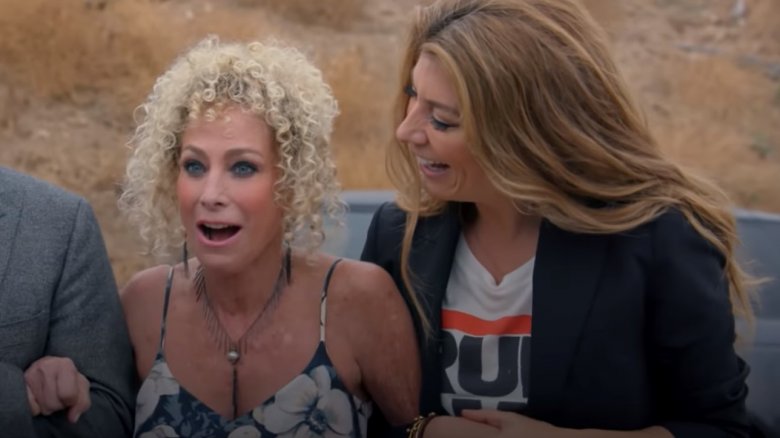 From cooking shows to travelogs, Netflix has been flooding the internet with great reality programming. On August 17, they're adding to that lineup with Stay Here, a property fixer-upper reality show that sees an interior designer working with homeowners to spruce up their rental properties. It's always been a winning formula, and Stay Here is bound to be a lot of fun.
The Motive — Aug. 17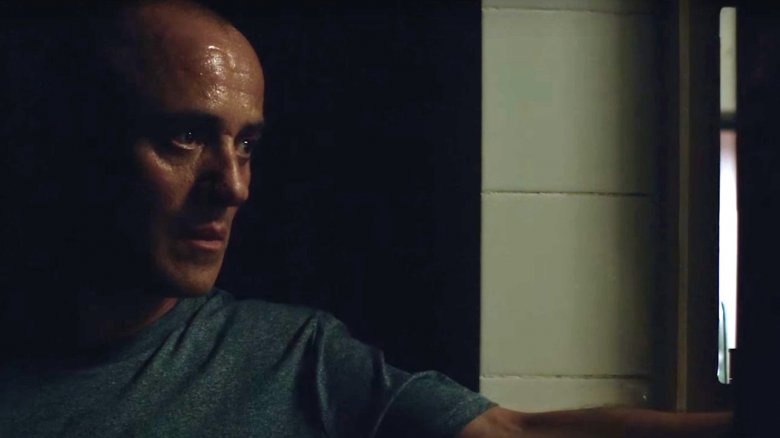 Every writer needs inspiration, and in The Motive, it comes from some pretty dark places. The movie focuses on Alvaro, a failed wanna-be writer who moves into a new apartment after a divorce. There, he tries out a new tactic for his writing — he begins spying on his neighbors and using them as inspiration for the characters in his book. Before long, though, he begins manipulating them into performing increasingly bizarre, violent acts.
Part comedy and part drama, The Motive arrives on August 17.
Ultraviolet — Aug. 17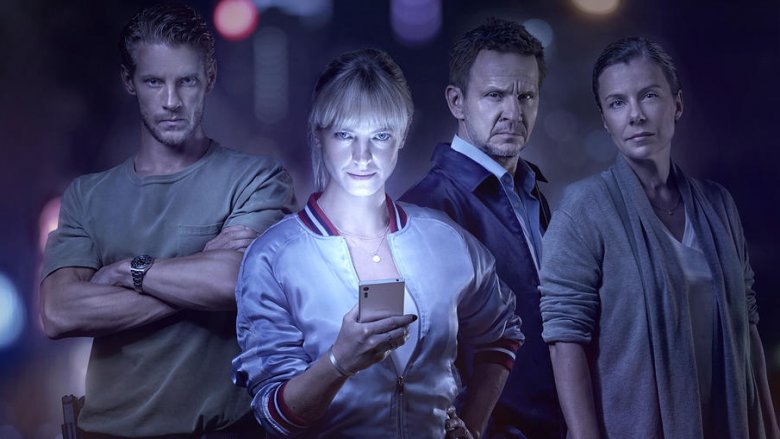 This Polish drama follows a group of internet vigilantes who tackle the cases the police can't — or won't — solve. The series centers on Ola, a woman who watches a bizarre accident unfold. Unable to accept the police's verdict that the accident was a suicide, Ola begins to dig into it on her own — leading her to stumble across a secret online community called Ultraviolet. Tune in for all the twists and turns on August 17.
Disenchantment: Season 1 — Aug. 17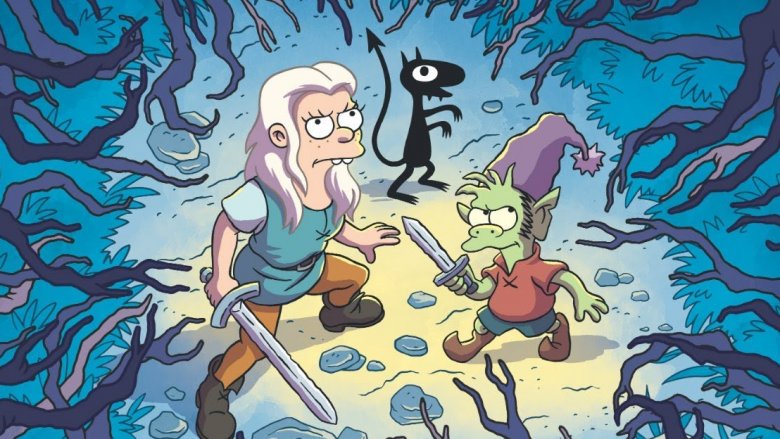 By the time the first teaser for Disenchantment dropped, the internet was already buzzing about the show. From Matt Groening, creator of The Simpsons and Futurama, Disenchantment is set in a fantasy world and promises all the same humor fans of Groening's other shows have come to love. To quote John DiMaggio, Disenchantment is "as if The Simpsons fornicated with Game of Thrones."
That may be the best endorsement for a show that we've ever heard, although if it all turned out to be an elaborate Dungeons & Dragons game in Bender's mind, well, that'd be okay too. Take a look when the first 10 episodes of Disenchantment land on August 17.
To All the Boys I've Loved Before — Aug. 17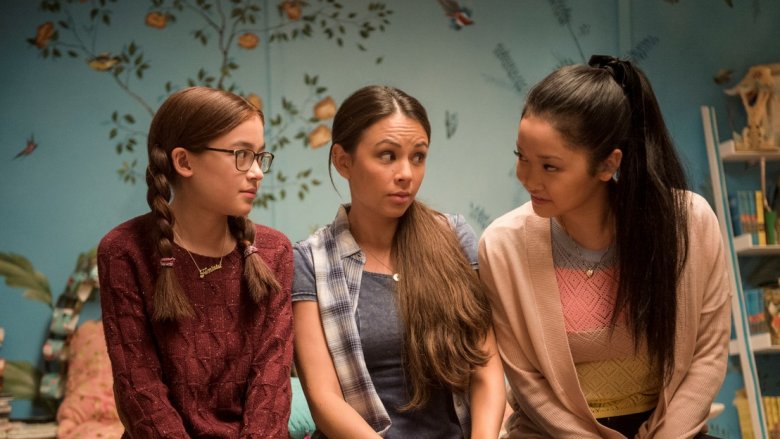 This teen rom-com follows Lara Jean, a high school girl who has an unfortunate habit of writing long, secret love letters to all her crushes. It's unfortunate because out of nowhere, all those letters end up getting mailed out to the boys in question, turning Lara's high school life into a circus of unexpected attention. The upcoming movie is based on the popular book of the same name, and drops on August 17.
The Investigator: A British Crime Story: Season 2 — Aug. 19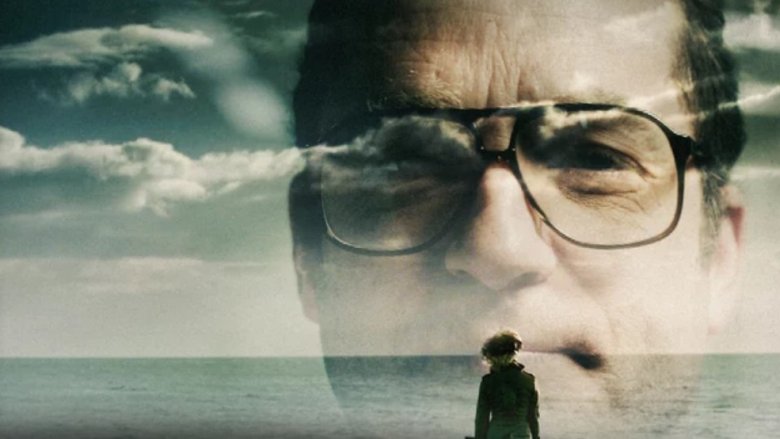 Netflix's popular true crime offerings like Making a Murderer, The Staircase, and Evil Genius tend to get all the attention, but it's a crime how overlooked some of their other series are. Case in point: The Investigator. This British true crime series dives into some of the most enduring mysteries of the UK. With the second season, the show is honing its focus on two serial killers and their possible connection to a rash of unsolved murders. Take a look on August 19.
Deadwind — Aug. 23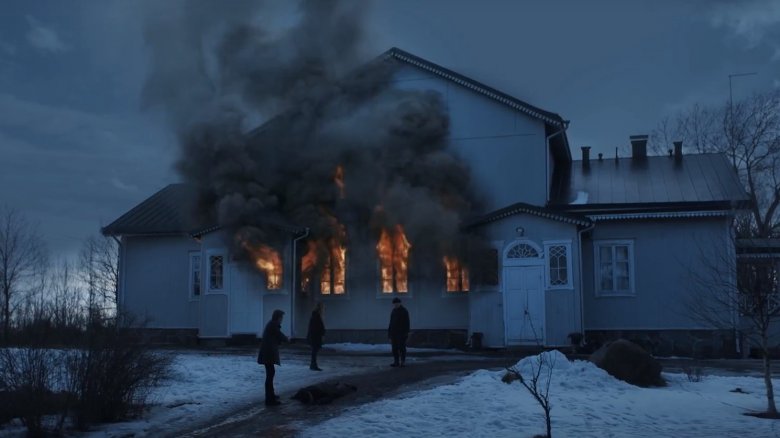 After this series swept Finland and became something an overnight sensation, Netflix swooped in to grab the international distribution rights, like they usually do. In this case, it looks like a great decision. The series follows a grieving detective who gets caught up in a murder investigation just two months after the death of her husband, leading her down a spiraling path of violence and grief. For anyone looking for a dark, suspenseful show to get caught up in, Deadwind looks like just the ticket. Tune in on August 23.
Follow This — Aug. 23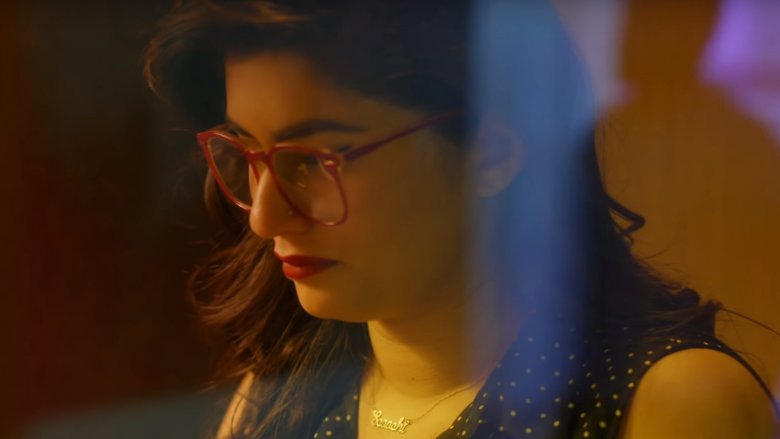 Netflix has collaborated with a lot of diverse companies in the past, but this month they're going in a new, slightly strange direction. With Follow This, Netflix is teaming up with Buzzfeed to make a pseudo-documentary series about internet fads. The teaser for the series focuses exclusively on the phenomenon of ASMR videos, although the description promises a range of different topics that'll show up across the episodes. Look for it on August 23.
Ask the StoryBots: Season 2 — Aug. 24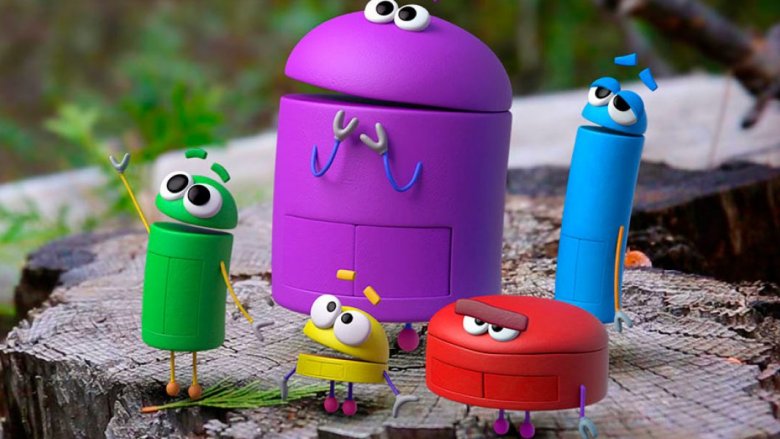 When your kids have questions, the StoryBots have the answers. These happy little bots go on adventures to shed light on some of the most enduring mysteries of our time. What holds the clouds up? How do trees grow? Where did daddy go? Tune in for season 2 of Ask the StoryBots on August 24.
The After Party — Aug. 24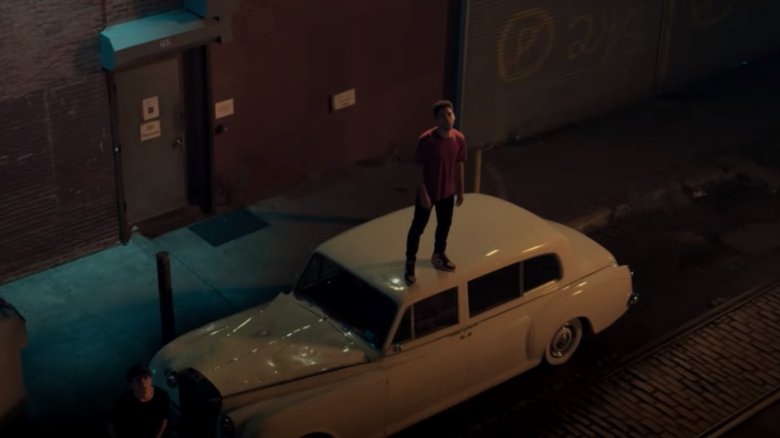 Get ready for a musical roller coaster with The After Party, a hip hop-infused comedy about a rapper on the outs with his fans who gets one final chance at redemption when he attends a late-night party in New York. California rapper Kyle Harvey stars. Check out The After Party when it drops on Netflix on August 24.
Trolls: The Beat Goes On!: Season 3 — Aug. 24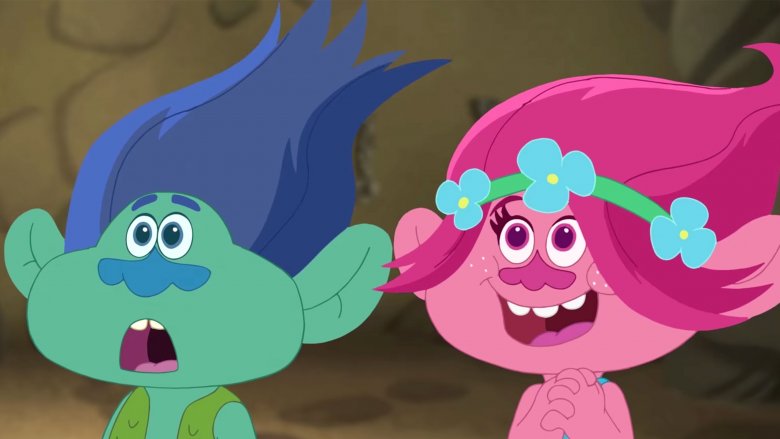 Singing '80s toys apparently never go out of style, and the third season of the Trolls movie spinoff Trolls: The Beat Goes On! is set to arrive this month with more adventures for Princess Poppy and her friends. Hooray! Check it out on August 24.
The Innocents: Season 1 — Aug. 24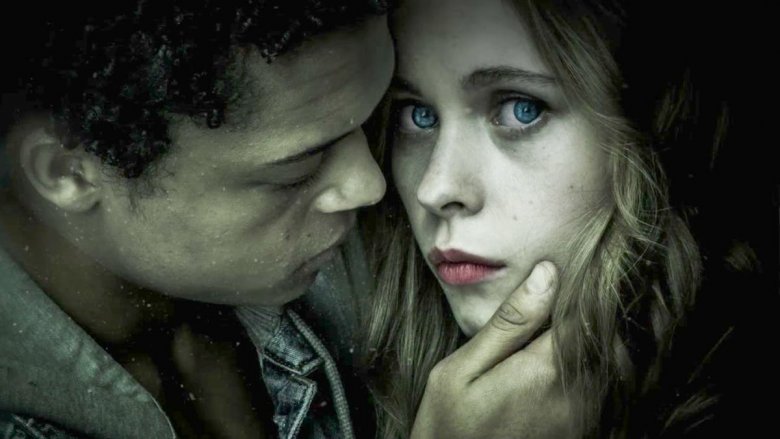 Netflix has been dropping teasers for The Innocents for months now, but apart from some hints of a bizarre plot involving a girl who can shapeshift into different people, none of those trailers have revealed a whole lot about the series' actual story. Regardless, The Innocents looks like a seriously twisted show, with amazing production design and a fantastic cast that includes Guy Pearce and Sorcha Groundsell.
The series was created by Simon Duric and Hania Elkington, two newcomers to the television scene. We honestly can't wait to see where they go with their first series, and we'll be able to find out on August 24.
Ghoul — Aug. 24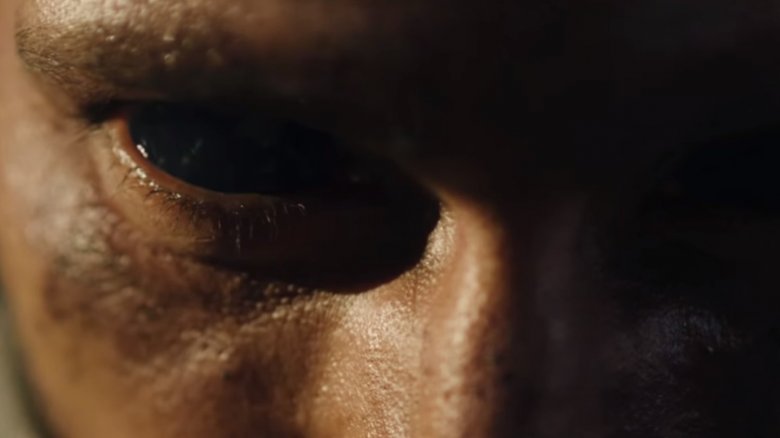 It's been awhile since a good new horror series hit the airwaves, and it looks like Netflix's upcoming Ghoul is set to break the dry spell. The show is set in a secret government interrogation center, where one of the interrogators starts to realize that a few of their prisoners may be a little more demon than human. Blumhouse, the company behind movies like Get Out and The Purge, is producing the three-part horror extravaganza, which lands on August 24.
Ozark: Season 2 — Aug. 31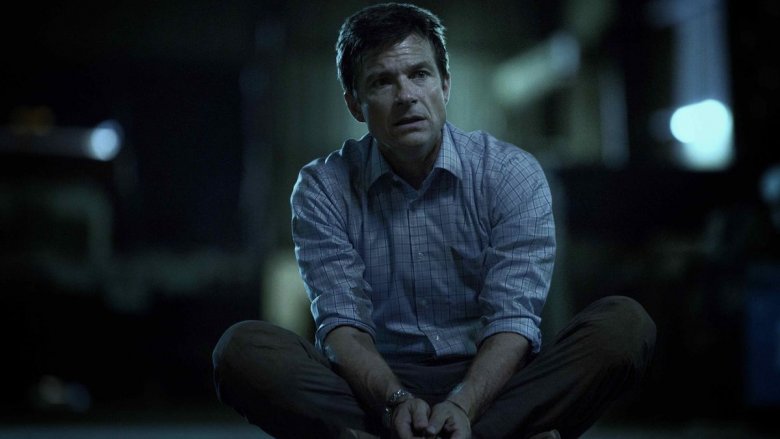 It's been a long, bitter wait, but fans of Netflix's thrilling crime drama Ozark can finally see a glimmer of hope on the horizon. The show, which stars Jason Bateman as an investment banker caught up in the underworld of drug trafficking, quickly built a legion of dedicated fans. It's both dark and humorous, violent and surprisingly heartfelt, and we're all hoping for more of the same when season 2 floats onto Netflix on August 31.
Inside the Criminal Mind — Aug. 31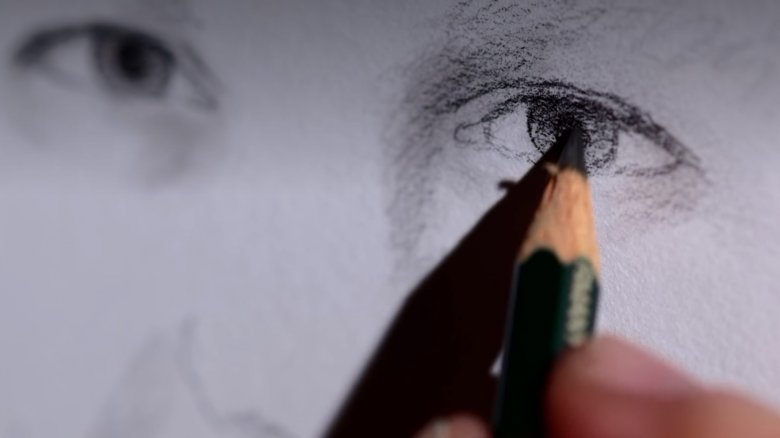 August is clearly the month of true crime for Netflix, and the month will close on the addition of yet another entry in the genre. Too much? For diehard fans of true crime, there's probably no such thing, and they're sure to be on the lookout for Inside the Criminal Mind. Like the title says, the show will look into the psychology of what makes a criminal tick, using real convicted felons as the focus and backed by plenty of soundbites from the world's foremost psychologists. Check it out on August 31.
Paradise PD — Aug. 31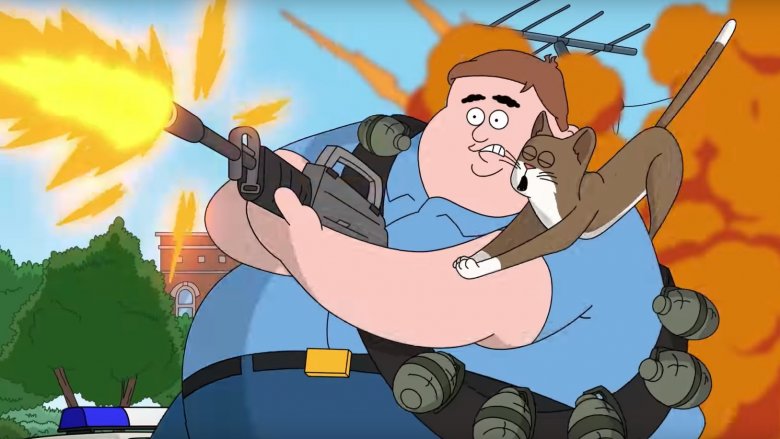 If you like your cartoons raunchy and your comedy...er, also raunchy, then you're bound to love Paradise PD. It was made by the people behind Brickleberry, which should give you an indication of what it's like. Filled with violence, profanity, and drug-sniffing dogs, Paradise PD follows the inept police department of the town of Paradise as they do everything wrong and face no repercussions. Take a look on August 31.
The Laws of Thermodynamics — Aug. 31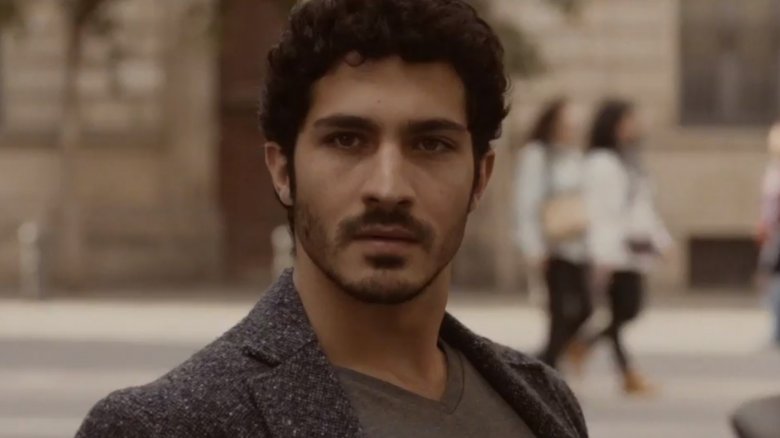 With a name as thrilling as The Laws of Thermodynamics, you can usually expect a heart-pounding treatise on the intricacies of the conservation of energy and thermal equilibrium. Well, dial back that throttle, because this is a romantic comedy. It just happens to be a very scientific romantic comedy.
Written and directed by Spanish filmmaker Mateo Gil, The Laws of Thermodynamics is your typical boy-meets-girl scenario wrapped in theories about how the scientific laws of thermodynamics also play on a person's emotions. It's a strange genre crossover, sure, but one that makes for a decidedly interesting viewing experience. Look for it on August 31.
Ultimate Beastmaster: Survival of the Fittest — Aug. 31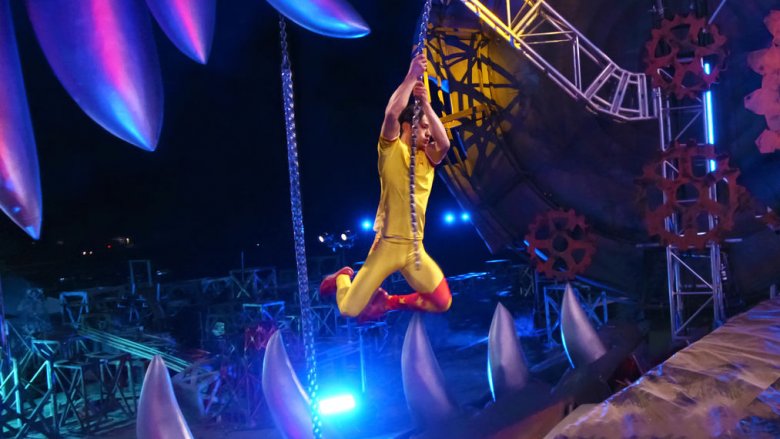 Strap on your sweatbands and settle in for the ride as Ultimate Beastmaster: Survival of the Fittest leaps onto your streaming queue. The fit-and-fun competition show will see a whole new lineup of contestants facing some of the most challenging obstacles to date. There are few guilty pleasures that deliver as much satisfaction as Ultimate Beastmaster, and you can catch all the new episodes on August 31.
New standup comedy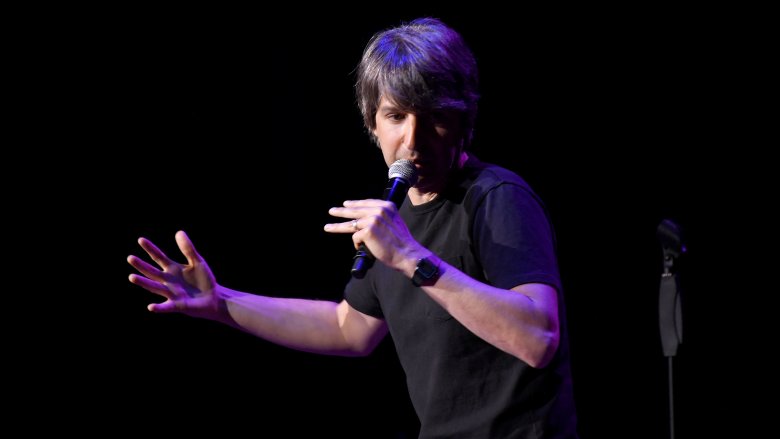 Getty Images
Keep your eyes open for a handful of brand new comedy releases hitting Netflix throughout August. On August 10, Demetri Martin takes the stage with The Overthinker, riffing on topics ranging from road rage to horoscopes to being the kind of guy who, yeah, overthinks everything.
Then, on August 24, look for Bert Kreischer: Secret Time, followed by Part 2 of Netflix's recent comedy series The Comedy Lineup, which sees multiple comics taking the stage for short, witty 15-minute sets. You'll be able to stream that on August 31.
That's all the Netflix originals arriving in August. Now let's take a look at all the other movies and TV shows hitting the streaming service.
Action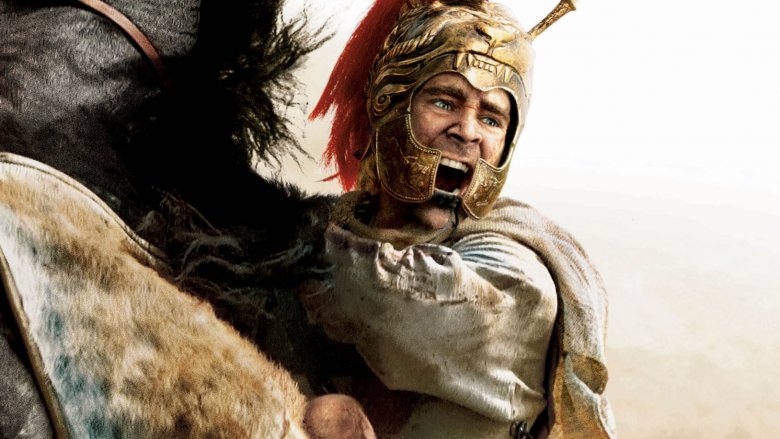 Oliver Stone's 2004 historical epic Alexander got ripped apart by critics on its release, but in the years since, Stone has been quietly retooling the film into something totally different. 2014 saw the release of the Ultimate Cut, which extends the film to 207 minutes and almost completely changes the narrative structure. That's a lot of work for an old action flick, but hey, maybe it was worth it! Find out when that arrives on Netflix on August 13. Earlier in the month, look for action classics like Batman Begins, Constantine, and the Arnold Schwarzenegger vehicle Eraser, all of which show up on the first.
Aug. 1
Batman Begins (2005)
Constantine (2005)
The Lord of the Rings: The Fellowship of the Ring (2001)
Eraser (1996)
Silverado (1985)
Aug. 5
Paid in Full (2002)
Aug. 13
Alexander: The Ultimate Cut (2004)
Drama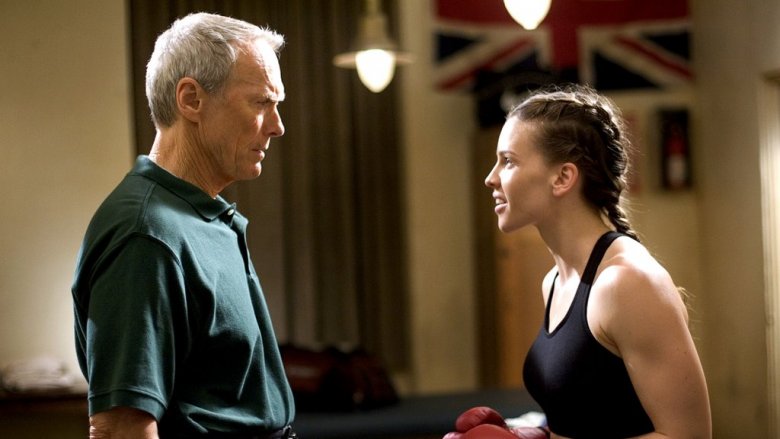 Netflix is rolling into the month on a two-wheeled throne of sadness, with the Clint Eastwood downer double feature of Gran Torino and Million Dollar Baby arriving on the first of August. The latter snagged four Oscars, including Best Picture and Best Director for Eastwood and Best Leading Actress for star Hilary Swank. If you haven't seen it yet, now's your chance. Those films are arriving alongside The Aviator and P.S. I Love You.
Later in the month, look for No Country for Old Men, the perfect primer to get you excited for the Coens' upcoming Netflix series The Ballad of Buster Scruggs. No Country hits the streamer on August 11.
Aug. 1
Gran Torino (2008)
Million Dollar Baby (2004)
The Aviator (2004)
P.S. I Love You (2007)
Aug. 11
No Country for Old Men (2007)
Aug. 15
Hostiles (2017)
Comedy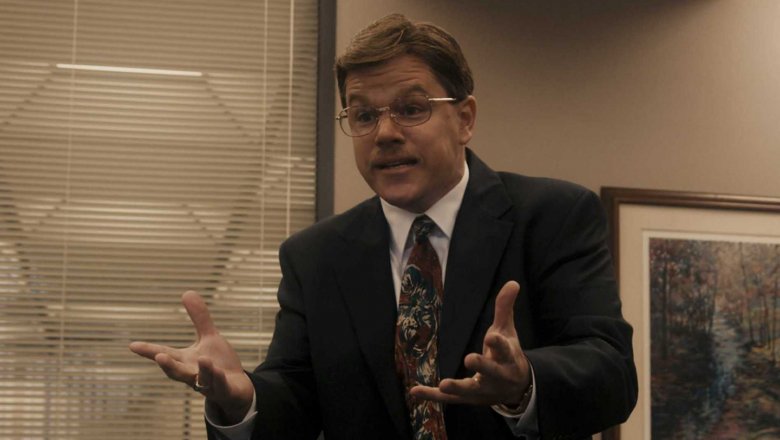 There are plenty of laughs to look forward to this August, with classics like Steel Magnolias, Clerks, and Stripes shouldering their way onto Netflix on the first. On the 16th, you can sit back and watch Steve Carell build a biblical ark in Evan Almighty, and on the 21st you can witness Jack Black's and Michael Cera's epic journey across prehistory with the slapstick comedy Year One.
Aug. 1
Clerks (1994)
Stripes (1981)
The Informant! (2009)
No Reservations (2007)
Steel Magnolias (1989)
Aug. 15
Adventures in Public School (2017)
Aug. 16
Evan Almighty (2007)
Wish I Was Here (2014)
Aug. 21
Year One (2009)
Documentary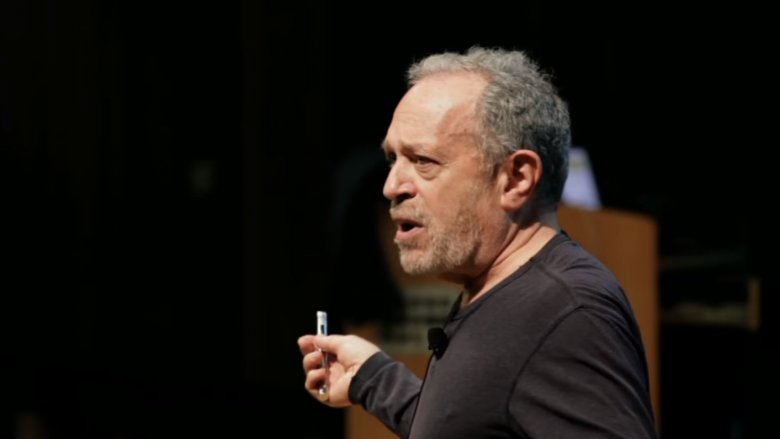 Most of your documentary queue this August will be taken up by glimpses behind the stage with some of the top musicians of our time. Once in a Lifetime Sessions goes into the recording studios with the likes of Moby, Nile Rodgers, Oasis' Noel Gallagher, and TLC. Those arrive on August 1.
On August 29, check out Inequality for All, a documentary that tackles income inequality in the United States.
Aug. 1
Once in a Lifetime Sessions with Moby (2018)
Once in a Lifetime Sessions with Nile Rodgers (2018)
Once in a Lifetime Sessions with Noel Gallagher (2018)
Once in a Lifetime Sessions with TLC (2018)
Aug. 29
Inequality for All (2013)
Family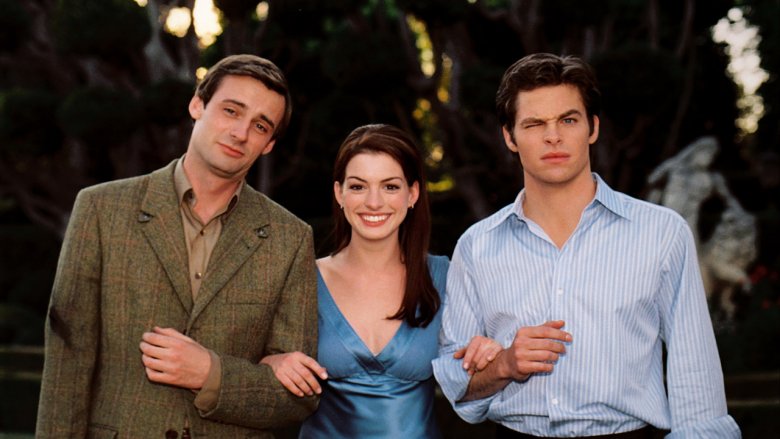 If you've spent July watching The Princess Diaries and have been dying to know where Mia goes next, good news! The Princess Diaries 2 makes its royal entrance onto Netflix on August 1, along with The Golden Compass and Secretariat. On the 13th, The Nut Job completes Netflix's family additions for August. Talk about quality over quantity.
Aug. 1
The Golden Compass (2007)
The Princess Diaries 2: Royal Engagement (2004)
Secretariat (2010)
Aug. 13
The Nut Job (2014)
Thriller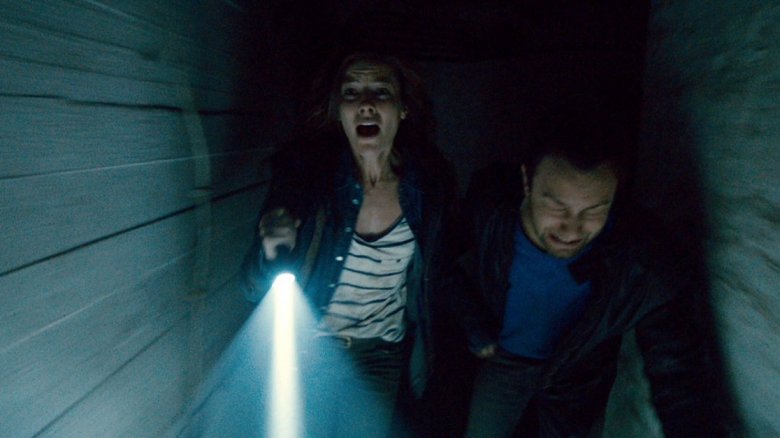 Stephen King is such a hot property right now that even older films based on his books are making a comeback. The first of the month will see the addition of Dreamcatcher, a 2003 sci-fi horror film about alien parasites that seriously ruin four guys' vacation. It's a campy, cheesy good time, and a great choice for a throwback movie binge.
Also on the first, look for Chernobyl Diaries, about some mutant tomfoolery at the Chernobyl nuclear plant, and Edge of Fear, a thriller about a man who will do whatever it takes to protect his family during a burglary.
Finally, on the 16th, tune in to Emelie, which offers a creepy twist on the classic babysitter thriller genre.
Aug. 1
Dreamcatcher (2003)
Chernobyl Diaries (2012)
Edge of Fear (2018)
House of Deadly Secrets (2017)
Aug. 2
Emelie (2016)
Television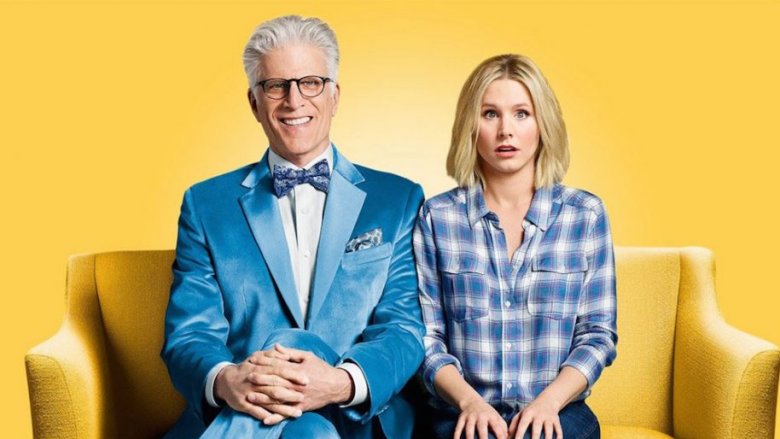 It'll be a good month for bingeing your favorite shows this August. Highlights for the month include season 5 of The Originals on August 9, season 5 of The 100 on August 15, and season 5 of Young & Hungry on August 24.
Fans of the heavenly comedy The Good Place will also have a reason to look forward to August, which sees the arrival of the second season of the Emmy-nominated show. When she's accidentally sent to "the Good Place," Eleanor decides that there's never been a better time to try to be a good person and actually earn her spot there. Look for the second season on August 28.
Aug. 1
Los tiempos de Pablo Escobar: Season 1 (2012)
Aug. 9
The Originals: Season 5 (2018)
Aug. 13
Splash and Bubbles: Season 2 (2017)
Aug. 15
The 100: Season 5 (2018)
Aug. 23
Great News: Season 1 (2017)
Aug. 24
Young & Hungry: Season 5 (2017 – 2018)
Aug. 28
The Good Place: Season 2 (2017 – 2018)