Half Baked: Totally High - Everything You Need To Know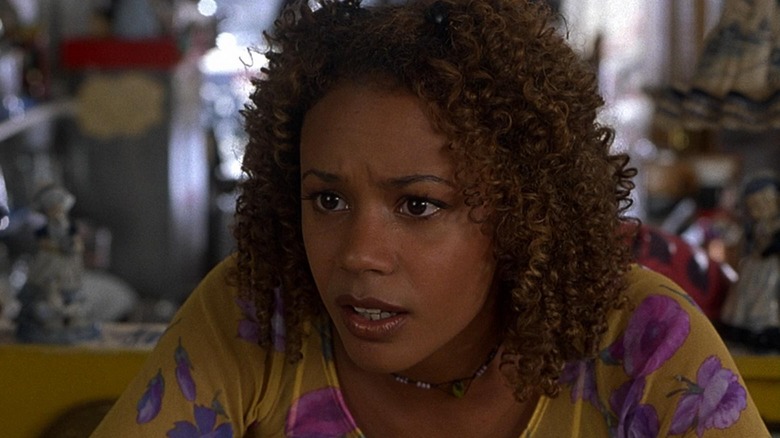 Universal Pictures
25 years after its release, "Half Baked" could definitely be considered high art at this point. The cult classic stoner comedy had a bevy of talent at its disposal, helping to launch the careers of Dave Chappelle and Jim Breuer, who star as Thurgood Jenkins, a.k.a. Sir Smoka Lot, and Brian, respectively. Along with their pal Scarface (Guillermo Díaz), the friends must band together to find $1 million to bail their friend Kenny (Harland Williams) out of jail after he accidentally kills a police horse after feeding it snacks. All the while, Thurgood finds himself pursuing a romantic relationship with Mary Jane Potman (Rachel True). 
Combined with its copious quantity of celebrity cameos, including Jon Stewart, Snoop Dogg, and Tracy Morgan, it's easy to see why the film has remained in the zeitgeist for so long, with plenty of reruns occurring on Comedy Central. Now, a sequel is finally getting off the ground just in time for the movie's 25th anniversary, which will be officially titled "Half Baked: Totally High." At least audiences know what to expect going into the legacy sequel. 
But aside from plenty of jokes about marijuana and getting the munchies, what else can viewers expect from "Half Baked 2?" Here's everything we know so far about the project. 
When will Half Baked: Totally High be released?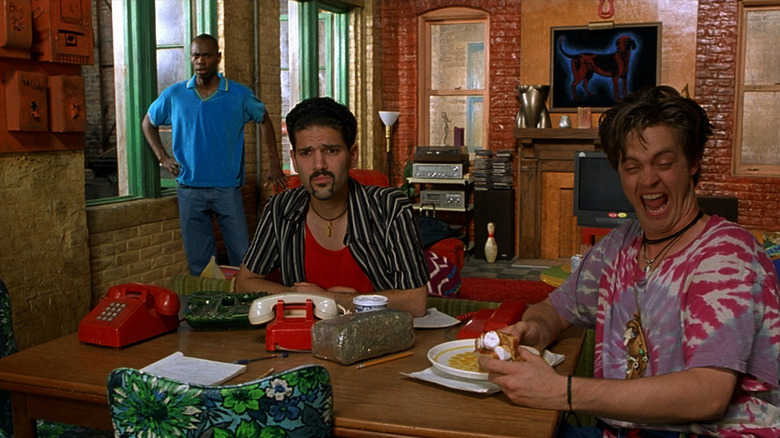 Universal Pictures
"Half Baked: Totally High" has definitely taken its time getting to people's screens. The original film came out in 1998, and while an official release date hasn't been announced yet, it's being reported the sequel will come out some point later in 2023. 
MovieWeb reported on November 11, 2022 that "Totally High" completed filming in Baton Rouge. With production in the can, it would definitely seem feasible to get the movie in front of viewers within a quick turnaround. According to Deadline, the sequel will be released on "non-theatrical platforms," so it's safe to say this one's going straight to streaming. The film's being produced by Universal 1440 Entertainment, a division of Universal Pictures, so it would make the most amount of sense for the movie to go straight to Peacock, but this is merely speculation at this point. 
Expect more details to emerge concerning a release date in the near future. 
What is the plot of Half Baked: Totally High?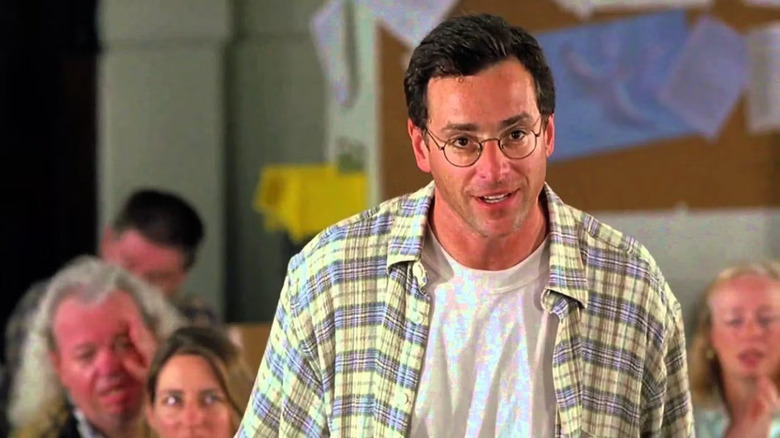 Universal Pictures
The original "Half Baked" may be a stoner comedy, but it utilizes some pretty dark humor. The central group of friends get into ample shenanigans, but it's all in service of getting their buddy out of jail before something bad happens to him. "Half Baked: Totally High" will feature a major divergence from the 1998 film, as it focuses on entirely different characters who still manage to get into fairly dark territory. 
The 2023 film sees a new group of friends trying to raise enough money so that they can bury their recently deceased friend, Bruce, who died after smoking the most powerful joint in the world. Once again, the plot comes down to raising money, and rest assured, the friends will get into their fair share of mishaps, too.
Then again, legacy sequels are known for repeating the plots of their predecessors. That's more or less what happened with "Star Wars: The Force Awakens" and "Top Gun: Maverick," so maybe "Half Baked: Totally High" can find some ingenuity within its premise. 
Who is starring in Half Baked: Totally High?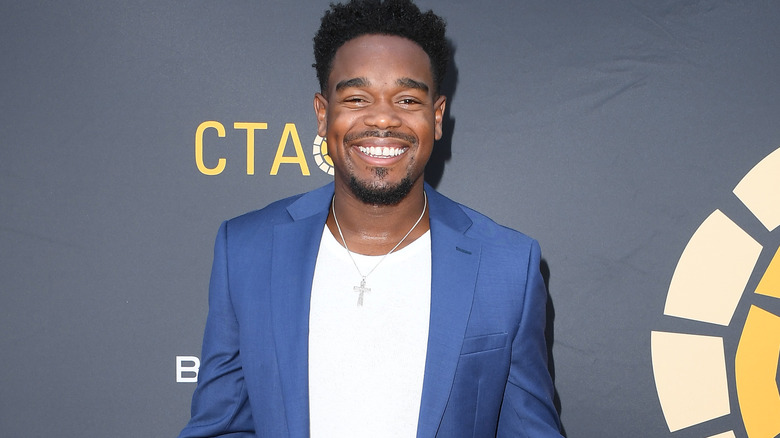 Steve Granitz/Getty Images
It hasn't been confirmed if Dave Chappelle or Jim Breuer will return for the "Half Baked" sequel. However, some familiar faces will be part of the proceedings, as Rachel True and Harland Williams will be back in some capacity. 
Instead, the film will focus on Thurgood Jenkins' son, JR, who will be played by "The Maze Runner" star Dexter Darden. JR will have a couple of friends along for the ride in the form of Miles, played by Moses Storm ("Unfriended"), and Cori, played by Ramona Young ("Blockers"). Joel Courtney ("The Empty Man") will also be in the cast as Bruce, who ends up dying. Also joining the cast are David Koechner ("Anchorman: The Legend of Ron Burgundy"), Justin Miles ("The Crazies"), Ash Santos ("True Story"), and Rafael Castillo ("Mo"). 
Interestingly enough, MovieWeb reports that comedian Jeff Ross and "Malcolm in the Middle" star Frankie Muniz are part of the project with special appearances. The original "Half Baked" had some surprise cameos, too, like Bob Saget and Janeane Garofalo, so it makes sense the follow-up would follow in those footsteps.
Who is directing Half Baked: Totally High?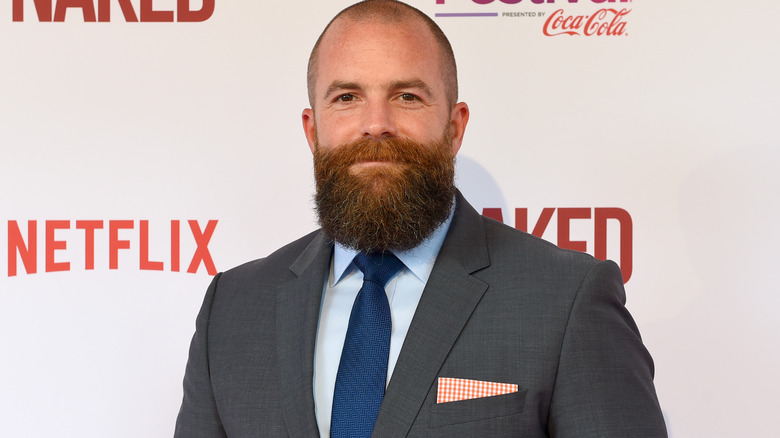 Erika Goldring/Getty Images
Tamra Davis directed the first "Half Baked," and for the sequel, directorial duties have been passed to comedy maestro Michael Tiddes. He's no stranger to directing goofy comedies, as he made his feature film directing debut with 2013's "A Haunted House." With a screenplay by Marlon Wayans and Rick Alvarez, "A Haunted House" follows in the Wayans' history of spoofing horror movies, like what they did with "Scary Movie," only utilizing the found-footage concept popularized by the "Paranormal Activity" series. 
Tiddes joined the sequel to that movie with "A Haunted House 2." His collaboration with Wayans continued with 2016's "Fifty Shades of Black," this time making fun of "Fifty Shades of Grey." After that, he helmed a couple of Netflix original films with "Naked" and "Sextuplets," both of which also star Wayans. Goofy comedies are certainly within Tiddes' wheelhouse, so directing "Half Baked: Totally High" seems like a natural fit for the filmmaker. 
Who is writing and producing Half Baked: Totally High?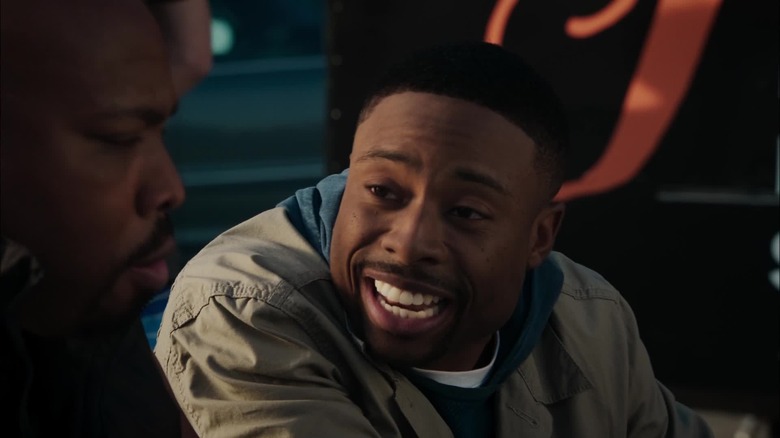 CBS
The original "Half Baked" was written by Dave Chappelle and Neal Brennan, which is the duo who would go on to launch "Chappelle's Show." This time around, Justin Hires will be the scribe for "Totally High." While he doesn't have much in the way of writing credits, Hires has worked as an actor before, so viewers may recognize him from some of his comedies. 
Most notably, Hires played Detective James Carter in the CBS reimagining of "Rush Hour." The show only lasted one season before being canceled. More recently, Hires played Will Boltzer in another reboot — "MacGyver." "Half Baked: Totally High" is the first feature film writing credit he has. 
Nothing's been announced on the producing side of things, but Glenn Ross, the General Manager and Executive Vice President of Universal 1440 Entertainment, was quoted by Deadline as saying, "We are thrilled to announce the next chapter in Half Baked, with new characters and a hilarious story that is sure to satisfy followers of the original film while attracting a whole new generation of fans."
What will Half Baked: Totally High be rated?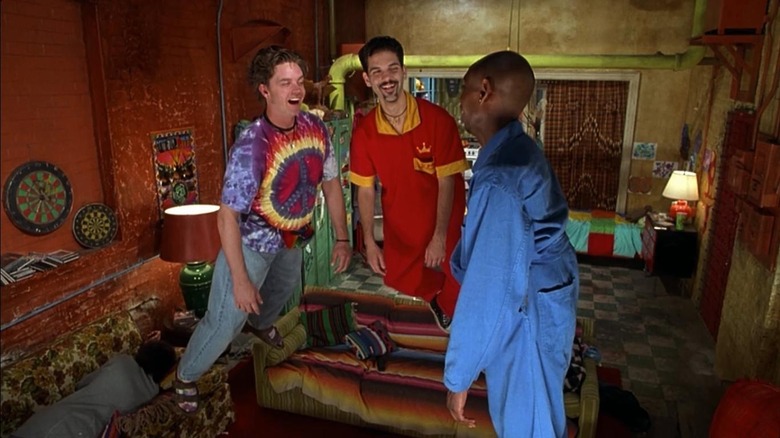 Universal Pictures
FilmRatings.com reported that "Half Baked: Totally High" will be rated R. This puts it on the same level as the original "Half Baked," which was rated R for "pervasive drug content, language, nudity and sexual material." The sequel is R for pretty much the same reasons, with one little addition, as it contains "drug use throughout, sexual content, language, graphic nudity and some violence." The "violence" label is the only major distinction between the two, so viewers should brace themselves that there's more to the rating than just gratuitous marijuana usage. 
"Half Baked: Totally High" will also venture into some dark material thematically. The movie's plot is driven by the death of a friend, which is a fairly serious topic for a stoner comedy. Regardless, much like the 1998 film, this is one movie that's probably best watched when the kids have gone off to bed.