The Last Of Us Season 2 Won't Premiere Until At Least 2025 (& Other Major HBO Delays)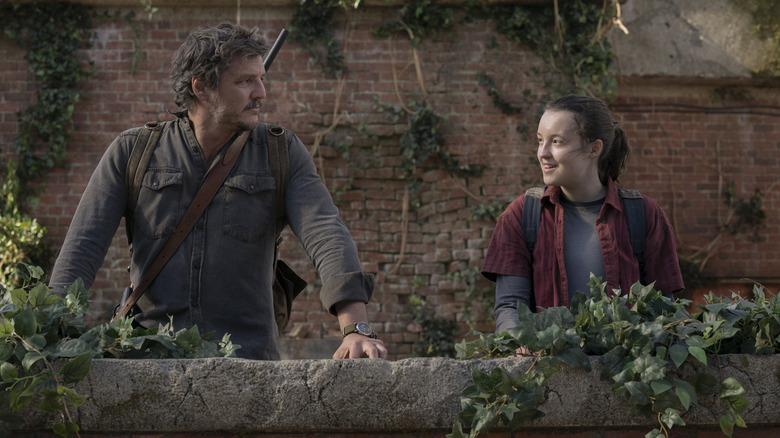 Liane Hentscher/HBO
As the Writers Guild of America went on strike for fair pay and greater safety nets in their profession, numerous productions became suspended. Naturally, TV series that were in the middle of writing new seasons can't proceed any further, which opens up numerous questions about when people's favorite shows will return to the airwaves. During an interview with Deadline, HBO's head of drama, Francesca Orsi, who's worked in the industry for 20 years, discussed the strike and how it could impact HBO's slate moving forward.
She admitted it was "too early to tell" how the strike would impact the release dates of future seasons, as that largely depends on how long the writers' strike lasts. However, she revealed, "We were looking at The Last Of Us for some time in 2025. And The White Lotus was ideally looking to go in 2024 but there's some question about timing of the strike." HBO renewed "The Last of Us" for a second season after the immense success of the first, but it may be a while until fans see "The Last of Us: Part II" without any forward momentum on scripts. 
Orsi tried to stay optimistic that an agreement could be reached between writers and studio heads sooner rather than later. But she also said, "At this point, those shows that I'm looking to air wouldn't necessarily be ready if this strike last six to nine months. So yes, that's a big question for us, but I think we'll cross that road once we come to it." A two-year break between seasons is already long, but a prolonged strike would obviously require pushing things back even further to ensure the show's quality remains as high as the first season. And HBO may be looking at a blank slate in its programming, with other series potentially getting pushed back, too. 
New seasons of Euphoria and The White Lotus could also see delays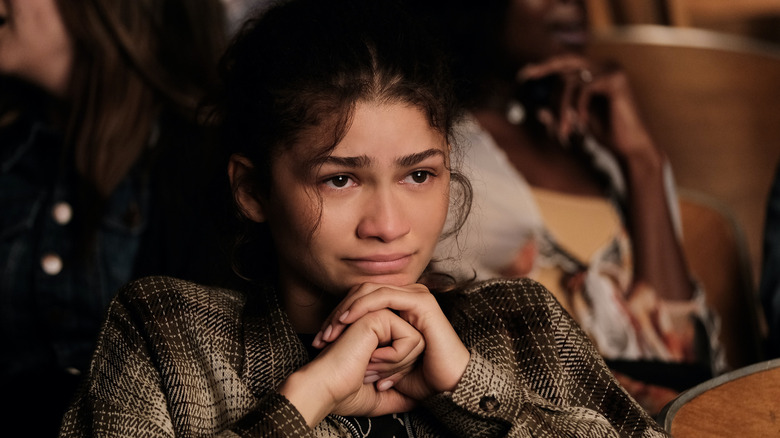 Eddy Chen/HBO
2025 was the earliest fans could've expected a new season of "The Last of Us," but things are now murkier. That's the case with many popular series, including "The White Lotus." It sounds as though the third season of that show could've come out in 2024, but that may now get pushed back further. "House of the Dragon" also had a successful first season, and Season 2 started filming in April before the strike began. That show has continued filming amid the writers' strike as all of the scripts had already been finished; however, showrunner Ryan Condal can only remain on-set in a producing role. 
One big casualty of the strike may be the third season of "Euphoria." Season 2 of that series faced delays as a result of the COVID-19 pandemic, and now, Season 3 may see similar delays from the strike. The second season came out early in 2022, and Francesca Orsi revealed how she hopes the next one can come out at some point in 2025, "We can't start shooting, so the delivery of ['Euphoria'] — ideally in 2025 — will be determined on when we can pick back up with Sam [Levinson], who at this point is all pencils down and just finishing posts on Idol."
Many shows are in post-production or already wrapped up, so viewers may not notice too many delays in the near future. As Orsi mentioned, Sam Levinson's other project, "The Idol," which received a tepid response at Cannes, is still slated to come out on June 4. Audiences may only begin to notice missing pieces in HBO's programming starting in 2024 and beyond as networks seek to play catch-up. Orsi concluded, "While I'm not engaging with writers, I'm still very much working as though this too shall pass, and I'm going to get back to work with them soon." Hopefully, when the writers do get back to work, it's with fairer pay conditions.