The Marvelous Mrs. Maisel Bids Farewell Asking, 'Did Midge Stay Too Long At The Fair?'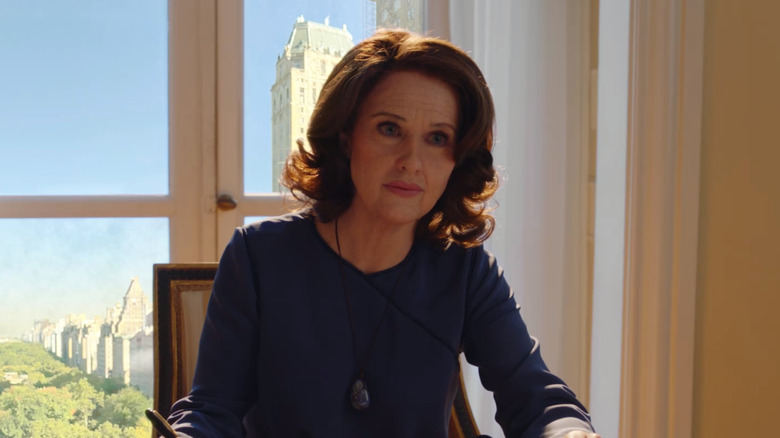 Amazon Prime
"The Marvelous Mrs. Maisel" wrapped on Friday, bringing the series and the story of comedian Miriam "Midge" Maisel (Rachel Brosnahan) to a close with an extended 75-minute long episode. The series ends showing Midge and her long-time manager Susie Myerson (Alex Borstein) in 2005, now both close to 80 and living thousands of miles apart, simultaneously watching videotaped copies of an episode of "Jeopardy" together in their respective mansions. 
Just before the "Jeopardy" scene, we see Miriam in a meeting with her staff, then walking through her giant and lavishly appointed home, adjusting a wedding photo of her and her ex-husband Joel (Michael Zegen) while Barbra Streisand's 1963 version of Billy Barnes' "(Have I Stayed) Too Long At The Fair?" plays. She then sits in her kitchen eating a professionally prepared meal and reading a magazine before sitting down in her humbly appointed TV room to watch "Jeopardy" with her old friend.
The song is a melancholy reflection on a successful and glorious life that seems empty upon reflection, and is a perfect accompaniment for the series' not-quite-final moments. Earlier in the episode, Miriam is shown seizing her big break on "The Gordon Ford Show." Refusing to be relegated to a stool off to the side as "our lady writer," she grabs a microphone and four available minutes of air time to do her standup act. Miriam captivates the audience and wins her boss's (Reid Scott) approval and a regular spot on the show as a bona fide guest, kicking off her wildly successful and decades-long career. 
(Have I Stayed) Too Long At The Fair is a perfect reflection on Miriam's life and career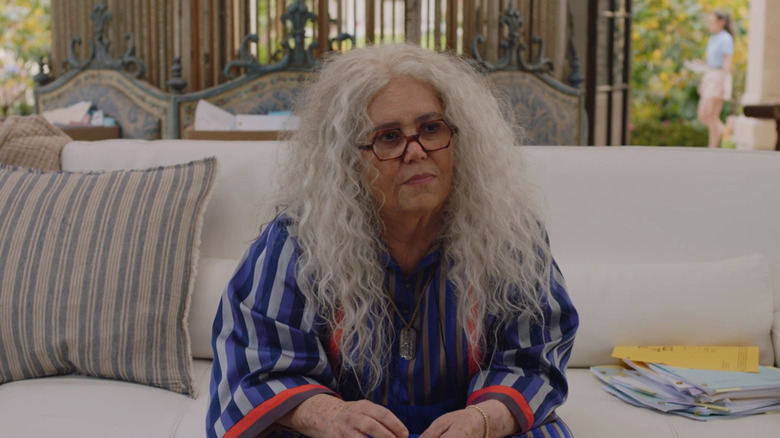 Amazon Prime
"(Have I Stayed) Too Long At The Fair?" was first recorded in 1957 by Patti Page, but Barbra Streisand's 1963 version — the one heard in the series finale of "The Marvelous Mrs. Maisel" — is probably the most well-known. The lyrics allude to the singer's life in show business and include some lines which refer directly to Miriam's life as an entertainer, specifically as a comedian.
"I wanted the music to play on forever / Have I stayed too long at the fair? I wanted the clown to be constantly clever / Have I stayed too long at the fair?" Midge's lonely obsession with fashion even comes into play in the song with the lines "I bought me blue ribbons to tie up my hair / But I couldn't find anybody to care."
Throughout her life, Miriam placed career success over her relationships with nearly everyone who dared to get close to her. Those decisions ultimately left her in a giant empty house with nobody but her paid staff members, planning never-ending tour dates and watching game shows with her one remaining friend, who is thousands of miles away. Midge definitely stayed too long at the fair, and in the process left behind everyone other than Susie; including her children, her parents, Joel, and several other husbands. 
It's a sad way to close a triumphant story, and makes "(Have I Stayed) Too Long at the Fair" a perfect soundtrack for the ending of "The Marvelous Mrs. Maisel."