Writers Strike Forces Marvel To Stop Filming Thunderbolts And Wonder Man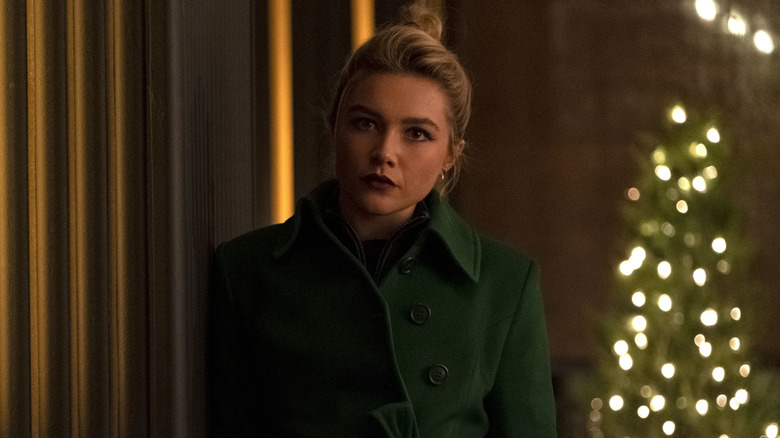 Marvel Studios/Disney+
Marvel Studios has temporarily suspended production on two upcoming projects — the "Thunderbolts" movie and the "Wonder Man" show — due to the ongoing Writer's Guild of America strike. Deadline reported the delays, which follow a similar announcement concerning the production of the Mahershala Ali-led "Blade" reboot. The WGA went on strike at the beginning of May, protesting the unsustainability of current industry pay standards and demanding better equity and residuals for streaming content.
The two projects in question are some of the most curious in Marvel's upcoming docket. "Thunderbolts" will serve as an "Avengers" movie of sorts for the antiheroes and outcasts from Phase 4 — a roster that includes Yelena Belova (Florence Pugh), U.S. Agent John Walker (Wyatt Russell), and the titular Thunderbolt Ross (Harrison Ford), among others. It's certainly an eclectic mix, and one that will help gauge how much lingering love there is among fans for the storylines of Phase 4.
"Wonder Man" will join the long list of Disney+ Marvel Cinematic Universe shows and introduce the eponymous comic book hero (Yahya Abdul-Mateen II) to the franchise. Originally an actor, Simon Williams becomes the superhero known as Wonder Man after acquiring supernatural abilities. Ben Kingsley's Trevor Slattery, another actor character, is also set to return in the series.
As the WGA continues to campaign for better working conditions, studios will inevitably feel the effects. Disney has already made some questionable decisions in response to the strike, but they may not be able to help the MCU.
Disney has prioritized non-scripted programming for the fall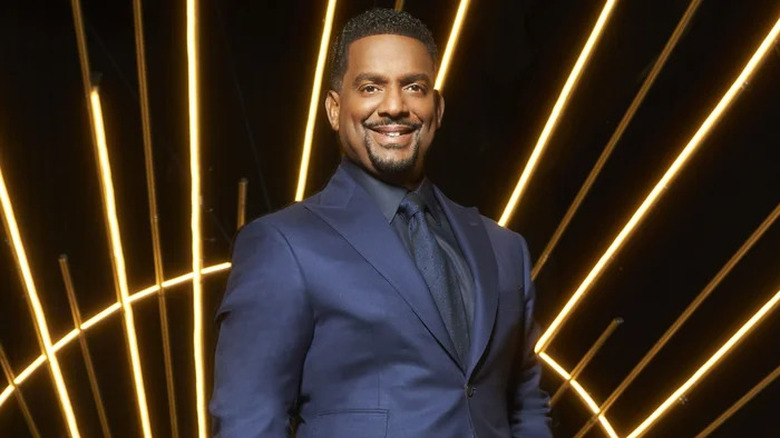 ABC/Sebastian Kim
In response to the production freeze brought about by the WGA strike, Disney announced that ABC's fall schedule would feature almost entirely non-scripted shows. According to Forbes, that includes familiar names like "Bachelor in Paradise," "Celebrity Wheel of Fortune," and "Dancing with the Stars." Longstanding scripted standbys like "Abbott Elementary" and "Grey's Anatomy" are not part of the announced lineup at this time.
Some have received this fall plan as evidence of the importance of writers and the necessity in paying them equitable, sustainable rates. Unless you only like watching reality TV, ABC may not be the place to hang out come autumn. And while the non-scripted schedule works in theory as a contingency plan for ABC, Disney will have a much harder time covering for writer absences in its movie franchises.
As much as some executives might like to, Disney can't simply replace its MCU installments with dating shows or dance competitions. The strike also comes on the heels of a string of lackluster outings for Marvel Studios and the end of its most popular active subseries with "Guardians of the Galaxy Vol. 3." Now is not a time when the studio can rest on its laurels and accept some subpar entries. For a number of reasons, the MCU's future seems to be at a tipping point.
The new production delays compound a series of problems for Marvel Studios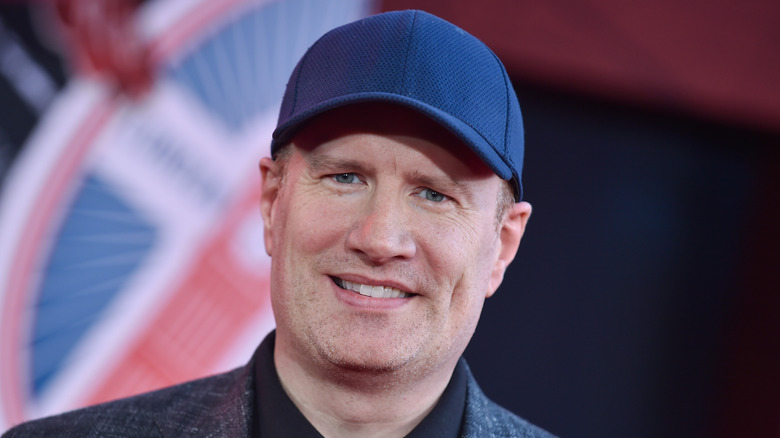 DFree/Shutterstock
It wouldn't be hyperbole to say that the MCU is in a vulnerable position. Phase 4 dragged on for years and split focus between a bevy of mediocre movies and shows. Phase 5 kicked off with "Ant-Man and the Wasp: Quantumania," which received some of the worst reviews of the entire franchise. That movie properly introduced Jonathan Majors' Kang the Conqueror after his sort-of debut in "Loki" Season 1, setting the stage for a unifying storyline and a new iconic villain in line with Thanos.
But then Majors was arrested in March 2023 on domestic violence charges, and Variety reported in April that multiple other women had come forward with similar allegations. Deadline reported that same month that Majors had been dropped by his talent agency and his PR film, but Disney still hasn't directly commented on his future in the MCU.
When you add all of that up with the new slate of WGA-induced production delays, it doesn't paint a pretty picture for Marvel Studios. The MCU may be too big to fail in Hollywood at this point, but that doesn't mean that an ever-growing series of woes won't affect its future. Perhaps the best course of action would be for Disney to leverage its full support behind the WGA and push for a swift resolution to the strike. At a minimum, that Kang storyline may need some rewrites.