Who Plays Carol Burnett In The Marvelous Mrs. Maisel?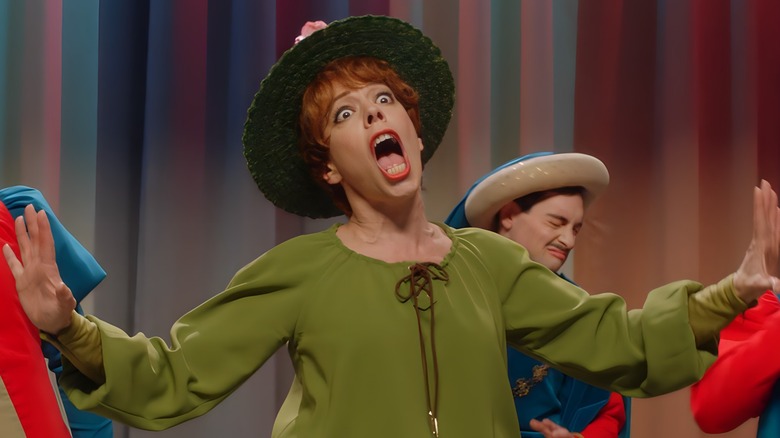 Prime Video
The series finale of "The Marvelous Mrs. Maisel" may have fans saying goodbye to Midge and the rest of the show's major characters, but it's got a few surprises up its sleeve to help soften the blow. One of those fun little reveals is the unexpected appearance of Carol Burnett, the famous comedian and musician who served as the host of "The Carol Burnett Show" from the late 1960s to the late 1970s. Of course, this version of the star is supposed to be in her late 20s, so she's played by a certain actor rather than the actual real-life Burnett.
The Burnett on "The Marvelous Mrs. Maisel" is portrayed by none other than actor and performer Leslie Rodriguez Kritzer. Not only does Kritzer have a lengthy history in the landscape of TV, but she's got extensive experience with the stage, which shines through in her performance of "Shy" from Burnett's classic role in the musical "Once Upon a Mattress."
Leslie Rodriguez Kritzer has lots of acting credits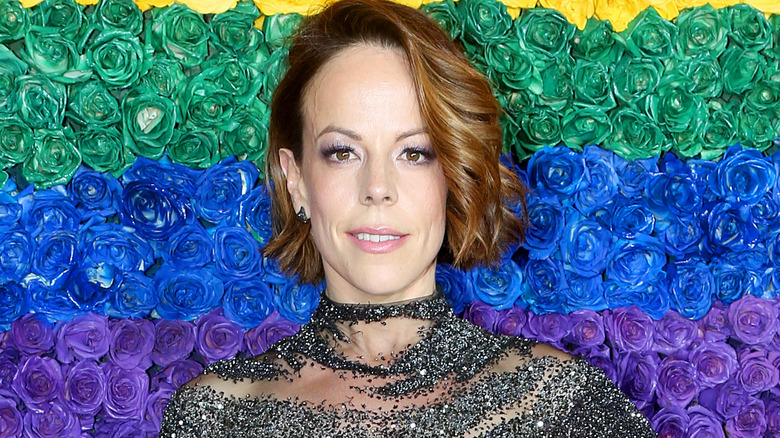 Bruce Glikas/Getty Images
Leslie Rodriguez Kritzer has actually been popping up across a slew of notable TV and film productions for well over a decade at this point. She held a minor role in 2009's Natalie Portman-led movie "The Other Woman." About a year later, she guest starred on an episode of "Law & Order: Special Victims Unit." 2016 onward would see her appear on a couple episodes of the music drama "Vinyl" among other guest appearances on shows like "Younger." More recently, she has landed a role on "New Amsterdam" as Nurse Giselle for a few episodes in the show's fourth and fifth seasons.
Despite Kritzer appearing in quite a few big TV and film projects, there's no denying that her biggest acting roles come from the realm of Broadway and other live performances. Throughout her over two-decade-long career, she has starred in such iconic Broadway productions as "Hairspray," "Legally Blonde," "Elf," and "Beetlejuice." She has also been on the cast for a couple big Off-Broadway names as well, like "Bat Boy" and "Grease."
Funnily enough, Kritzer has been vocal in the past about being inspired by Burnett in her acting career, which makes her role on "The Marvelous Mrs. Maisel" take on a special new meaning. In an interview with BroadwayBox, the performer named Burnett as one of her biggest inspirations growing up. "I would just watch a ton of comedians," she said. "I grew up during the heyday of the standup specials."