Early Box Office Projections Suggests The Flash May Be Racing Toward A Modest Opening Weekend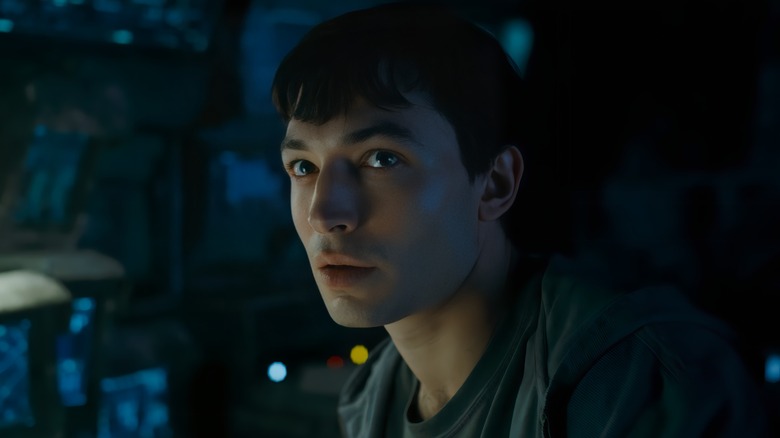 Warner Bros. Discovery/DC/YouTube
Director Andy Muschietti's "The Flash" has made headlines for months now for a range of reasons. Between lead actor Ezra Miller's personal and legal controversies and Michael Keaton deciding to don the Batman suit once again, the film and the folks in it have given fans plenty to talk about. After spending ages in production, the film is finally revving up for its big release, and while many of those who've seen it early have showered it with praise, it's estimated that "The Flash" might not make a major financial splash during its opening weekend.
As shared by The Hollywood Reporter, tracking data shows that "The Flash" is projected to open with a weekend gross of around $70 million in North America. For reference, "The Flash" boasts a budget of $200-$220 million, so it's safe to say that the film could have quite an uphill battle ahead of it if this prediction comes true. At the same time, some insiders point out that the movie being able to maintain a steady cash flow over time is more important than the initial opening weekend boom. Of course, this is just an estimate, so we'll just have to wait and see how "The Flash" fares during its first few days at the movies.
Considering how poorly the latest DC adaptations have done at the box office, one can only hope that, for the sake of all involved, "The Flash" has much better luck.
Will The Flash perform better financially than its contemporaries?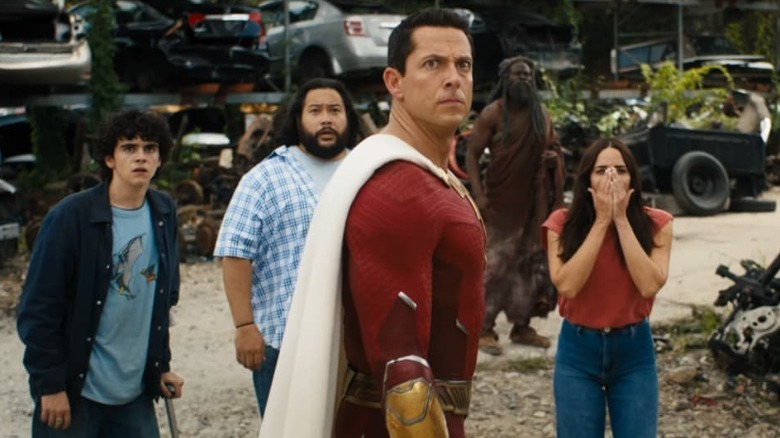 Warner Bros. Discovery/DC
Even with the controversies surrounding Ezra Miller, Warner Bros. Discovery hasn't caved and canceled "The Flash." In fact, the powers that be have done quite the opposite, touting it as one of the greatest superhero movies ever filmed and urging fans to check it out. One has to imagine that this push could relate to the fact that DC movies haven't done so hot at the box office as of late. If "The Flash" is truly as great as so many claim it to be, hopefully, it can make a decent chunk of change at the box office, unlike some of its recent contemporaries.
Though it promised to usher in a new era for DC media, the Dwayne Johnson-led "Black Adam" turned out to be a major financial dud. On a budget in the neighborhood of $300 million, it only made just under $394 million (via Box Office Mojo), costing Warner Bros. Discovery millions by the time it departed theaters. As for the DC film that released after it, "Shazam! Fury of the Gods," the box office situation was pretty rough as well. It only made around $133 million against a production budget of $125 million.
"The Flash" zooms into cinemas on June 16, 2023. Time will tell if it's a big monetary winner or another DC financial flop.