XO, Kitty: Gia Kim Looked On The Bright Side Of Covid Diagnosis During Filming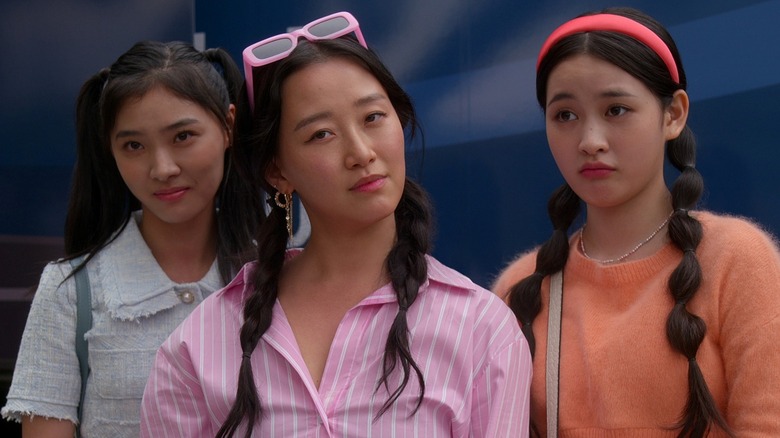 Netflix
Pivoting off the wildly successful "To All the Boys" universe, "XO, Kitty" was a long time in the making. The teen series penned by Jenny Han became a movie trilogy that celebrates the tropes of teen love. Titular sister Kitty (Anna Cathcart) is the catalyst for Lara Jean's (Lana Condor) quest for love, so it only makes sense she would move on to start matchmaking for herself. But when her Netflix series went into production, there were some initial setbacks. Just before Gia Kim was set to start filming, she was diagnosed with COVID-19. The Yuri actor told Bustle that she could not begin work for two weeks, which would mean the start of the production was a bit of a rush. But with time to contemplate, she didn't allow it to get her down.
"When I got diagnosed with COVID, I had to quarantine myself," Kim recalled. "At first, I was frustrated, but then I was like, this is happening for a reason. I am going to take this time to go back to the character development process." Kim explored the depths of Yuri, a character who is more than meets the eye.
Yuri is a nuanced character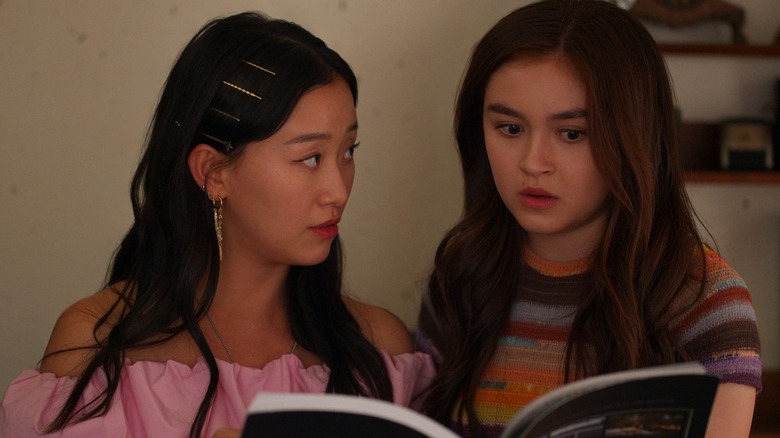 Netflix
True to form, "XO, Kitty" explores all the themes present in the preceding trilogy. The series uses the romance genre to give stories to underrepresented groups of many types while telling a touching coming-of-age story.
"I had never seen a character like [Yuri] before, a gay Asian queen-bee type," Gia Kim said. "Even if it wasn't me, I would have been just happy to see this character come to life regardless." But it did come to life with Kim, and she took the character to heart. Whether Kitty ends up with her or not, Yuri is a fully formed character that the actor puts a lot of thought into. Yuri could have quickly become a caricature or — even worse — a stereotype. When Kitty first arrives at KISS, she is shocked to discover that Yuri has become her romantic rival for Dae's (Minyeong Choi) affection. But when it comes out that Yuri is only dating Dae for show, she becomes a much more complex character.
"[Yuri] looks like she has everything on the outside, but she feels horrible inside because she can never truly be herself," Kim explained. "When you're a teenager, you're so impressionable [and] vulnerable, and at the same time, you feel like you have to be something for other people because you have expectations to satisfy. I was trying to dive into that. I connected with her [through] the basic human need to be loved for who I am."