Who Plays Cain Khan In FUBAR?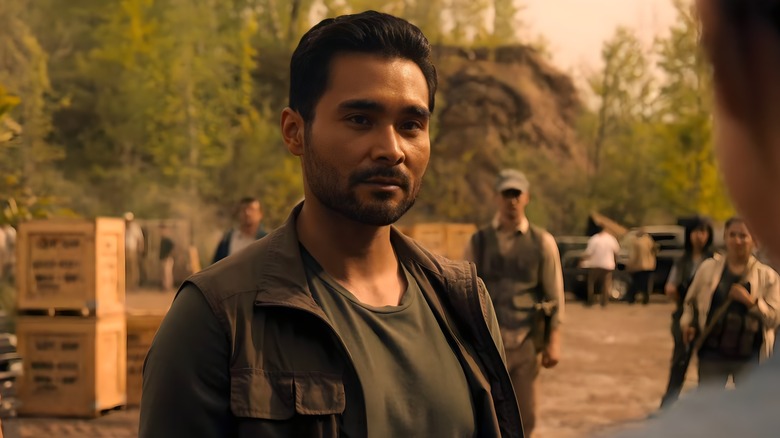 Netflix
Netflix's "FUBAR" gives the viewers the unlikely, yet welcome team-up of Arnold Schwarzenegger and "Top Gun: Maverick's" Monica Barbaro. The two play Luke Brunner and his daughter Emma, both of whom think that the other lives a mild-mannered ordinary life. Of course, the reality turns out to be a bit different, as Luke is actually a top-secret CIA operative ... and when he takes his last mission before retirement, he finds out that Emma is one, as well.  
When a project features an established star of Schwarzenegger's caliber, it's understandable that the rest of the cast is made up of less familiar faces. While folks like Gabriel Luna, David Baruchel, and Barbaro are easy to pick out from the crowd, many of the other roles are played by less-known, but still very talented people. One of them is David Chinchilla, who plays Cain Khan. Here's what Chinchilla has been up to before he scored his role in "FUBAR." 
David Chinchilla appreciates the connective nature of acting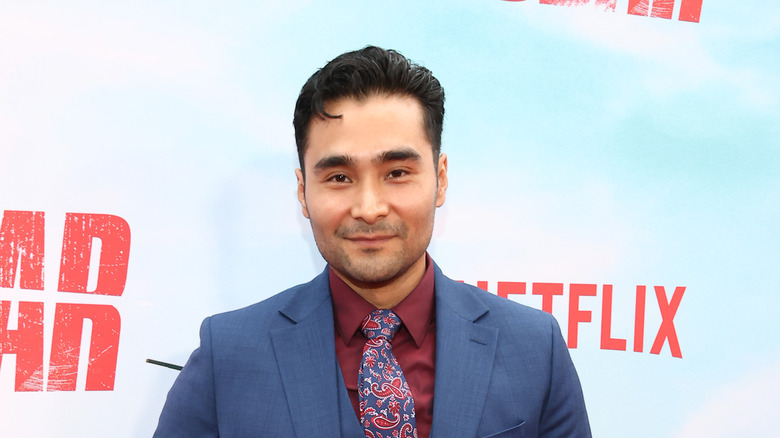 Tommaso Boddi/Getty Images
David Chinchilla has appeared in movies and TV shows since 2015, and while his role as Cain Khan in "FUBAR" is his biggest one yet, he's worked in some pretty major projects over the years. In fact, Chinchilla's raked in one-episode guest star appearances in shows that range from "The Handmaid's Tale" and "Mayor of Kingstown" to "The Expanse and "Reacher." Apart from screen acting, Chinchilla has done voice work for the video game "Far Cry" and the kids' animated show "Pinkalicious and Peterrific." Chinchilla has also worked in theater, and apart from acting, he has experience as a stunt performer and a fight director. 
"There is a certain connection that is achieved when a scene is working," Chinchilla described his approach to the craft in a 2020 interview with Victoria G. "It's you and another person or many other people connecting, thinking and feeling all together. For me, it creates a bond akin to teammates on a sports team, and we are all working together to achieve the same thing. Whether that is telling a compelling story, inspiring the audience, or thrilling them."