Is FUBAR A Sequel To True Lies?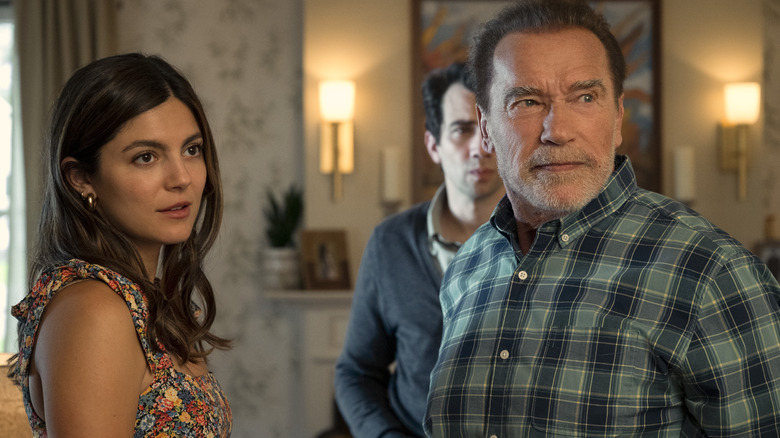 Netflix
"FUBAR" is an action-comedy series that sees Arnold Schwarzenegger play Luke Brunner, a family-oriented CIA operative who specializes in taking down bad guys. In this one, he teams up with a family member after circumstances pit them against the same enemy. The good news, though, is that the mission gives them a chance to reconnect as Brunner's line of work means that he's always missed out on having a fulfilling family life.
Does this concept sound familiar?
In James Cameron's "True Lies," the Austrian actor plays Harry Tasker, an espionage agent who must team up with his wife (Jamie Lee Curtis) to thwart some terrorists. However, the mission actually helps them save their marriage, which has been on the rocks as Tasker's job means that he can't be home often, and his wife is tired of the same old routine.
In an interview with the Toronto Sun, Schwarzenegger revealed that "FUBAR" is based on "True Lies," suggesting that they might be connected. However, the Netflix series isn't set in the same universe as Cameron's action classic, but they both do share some notable similarities.
FUBAR is a spiritual successor to True Lies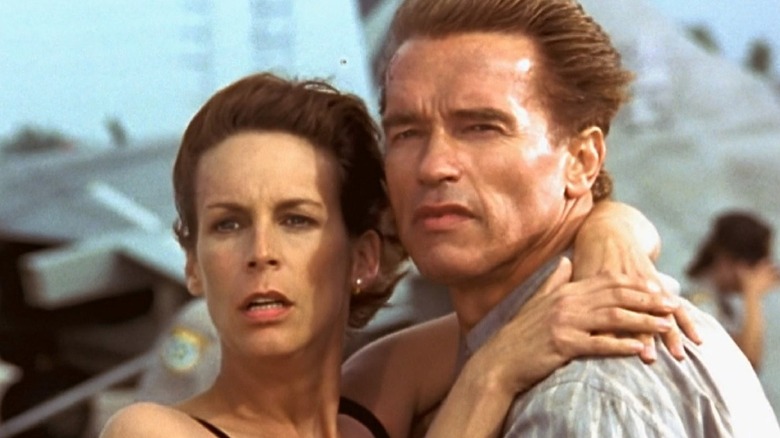 Universal Pictures
"FUBAR" isn't part of the "True Lies" franchise, but the series is clearly a homage to the movie. As previously mentioned, they both center around a spy who's been lying about his true profession to his family. "FUBAR," however, primarily focuses on the main character's relationship with his daughter, Emma Brunner (Monica Barbaro), who also happens to be a secret spy, as opposed to a husband-wife dynamic.
The similarities don't end with the thematic elements, though, as "True Lies" and "FUBAR" also share some cast members. Tom Arnold, who portrays Harry Tasker's sidekick, Albert Gibson, in "True Lies" has a small role on the Netflix series, playing an old friend of the Brunner family. It's a nice touch that confirms the creators of "FUBAR" had the film in mind when they made this series. 
Maybe this isn't the "True Lies" sequel that action fans have wanted to see since 1994; however, "FUBAR" hangs out in the same wheelhouse as James Cameron's action classic. Interestingly, Netflix released "FUBAR" the same month that Season 1 of CBS' "True Lies" wrapped up, but it remains to be seen which show enjoys the most success.