Tina Turner: Angela Bassett And Viola Davis Among Those Paying Tribute To The Late Star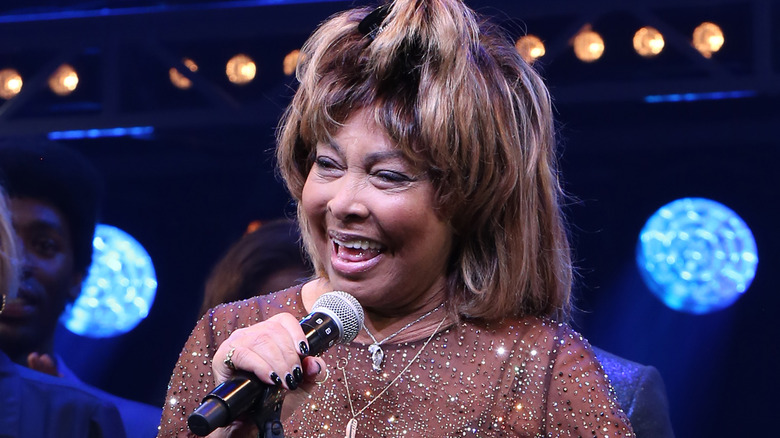 Walter Mcbride/Getty Images
Stars from the worlds of movies and music are remembering music legend and actor Tina Turner, whose death was announced Wednesday, May 23, 2023, by her publicist. She died at the age of 83 at her home in Kusnacht, Switzerland, after a long illness.
Leading the way with tributes was actor Angela Bassett, who earned an Academy Award nomination for Best Actress with her riveting portrayal of Tuner in the 1993 biopic "What's Love Got to Do with It?" (the title of which was inspired by the rock 'n' roll icon's hit song of the same name). The film chronicled Turner's rise in the music industry and her abusive marriage to singer-musician Ike Turner (Laurence Fishburne).
In a statement to The Hollywood Reporter, Bassett said of Turner, "How do we say farewell to a woman who owned her pain and trauma and used it as a means to help change the world? Through her courage in telling her story, her commitment to stay the course in her life, no matter the sacrifice, and her determination to carve out a space in rock and roll for herself and for others who look like her, Tina Turner showed others who lived in fear what a beautiful future filled with love, compassion, and freedom should look like."
Bassett added in her statement that she was honored to have known the singer-actor and thanked her for giving the world "more than we could have ever asked" by sharing her "iconic voice and presence" with the world. Bassett also revealed in her statement the stirring words Turner said to her during the filming of "What's Love Got to Do with It." 
"Her final words to me — for me — were 'You never mimicked me. Instead, you reached deep into your soul, found your inner Tina, and showed her to the world.'"
Davis calls Turner 'iconic'; Whitaker says she was 'simply the best'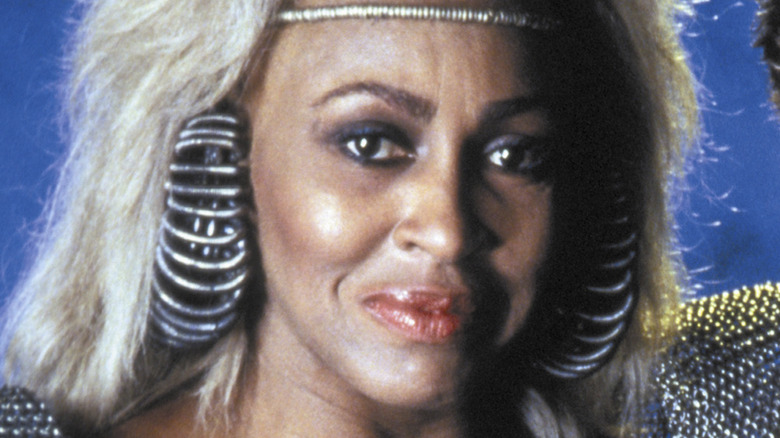 Sunset Boulevard/Getty Images
In addition to her music career, Tina Turner made some notable acting appearances and was sought out for some high-profile films. In fact, George Miller specifically wanted Turner for "Mad Max: Beyond Thunderdome." In addition to her role as Aunty Entity opposite Mel Gibson's Mad Max in the 1985 sequel, Turner contributed the song "We Don't Need Another Hero" to the film's soundtrack.
Among Turner's fellow actors paying tribute was Viola Davis, who on Instagram noted the impact the singer had her as a young child and beyond. "Iconic. Beautiful. A survivor. Brilliance. Our first symbol of excellence and unbridled ownership of sexuality!!" Davis wrote.
Forest Whitaker also honored Turner on Twitter, alluding to one of the singer's hits, "The Best," writing, "Tina Turner was an icon, whom we loved for her voice, her dancing, and her spirit. As we honor her, let's also reflect on her resilience, and think about all the greatness that can follow our darkest days. Thank you for sharing your gifts with us, Tina. You're simply the best."
Halle Berry, meanwhile, tweeted of photo of herself and Turner at the Legends Ball, writing, "She rearranged me with her conversation, her spirit, her depth of character, her grace and most of all her ability to be ordinary and a LEGEND at the time! The world will be missing one bright light tonight!"
Jagger, Ross, and Fogerty among the music icons paying tribute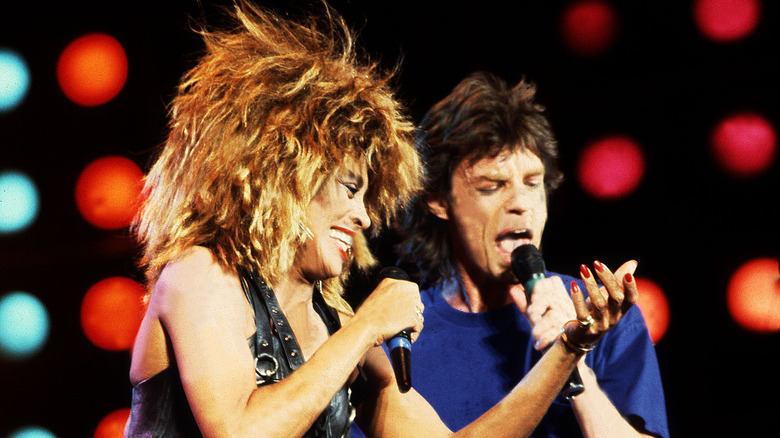 Paul Natkin/Getty Images
Tina Turner also received tributes from some of her fellow music legends, including Rolling Stones singer Mick Jagger, who tweeted a variety of photos of the performer, including a pair of him sharing the stage with her. "I'm so saddened by the passing of my wonderful friend Tina Turner," Jagger wrote. "She was truly an enormously talented performer and singer. She was inspiring, warm, funny and generous. She helped me so much when I was young and I will never forget her.
Motown legend Diana Ross also tweeted a photo of herself and Turner together, saying, "Shocked. Saddened. Sending condolences to Tina Turner's family and loved ones."
While many listeners know Tina Turner from her solo career, the singer also recorded many hit songs with her ex-husband, Ike, including an iconic cover of Creedence Clearwater Revival's "Proud Mary," written by singer-guitarist John Fogerty.
Fogerty tweeted a video clip of Turner singing "Proud Mary," and wrote, "So deeply sad to hear about Tina Turner's passing... I loved her version of Proud Mary! It was different and fantastic. I was also so happy because she chose my song and it was her breakthrough record."
The former CCR front man also tweeted a follow-up to his tribute, noting how grateful he was to also perform the song on stage with Turner. He ended the tweet by saying, "Keep rollin' on the river. Rest in peace, Tina."