Whatever Happened To Puppy Cake After Shark Tank?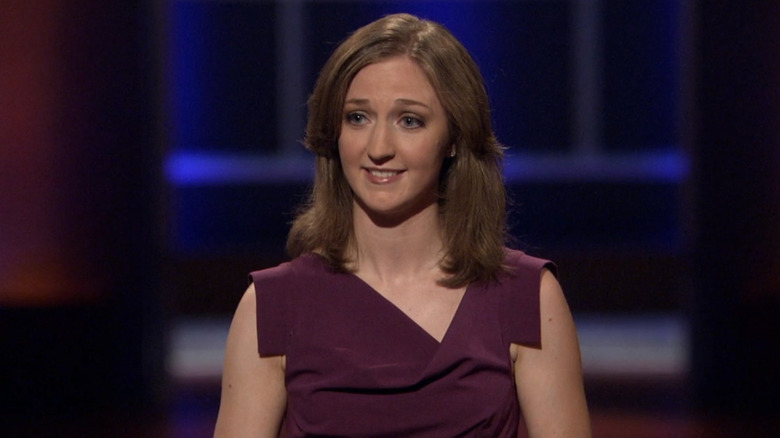 ABC
The fastidious sharks on "Shark Tank" are notoriously difficult to please, especially when it comes to products for pets. In Season 3 of the award-winning reality series, Kelly Chaney entered the studio in the hopes of securing $50,000 in exchange for 25% equity in her company Puppy Cake.
The sharks quickly eviscerated the boxed cake mix for dogs. Robert Herjavec called the idea a novelty; Lori Greiner said the market was too limited; Mark Cuban thought Kelly lacked a fire in her belly; Daymond John couldn't relate to the bougie dog owner clientele; and Kevin O'Leary was just plain cruel, telling Kelly, "I forbid you to go on."
The sharks were uniformly unimpressed by Puppy Cake's sales — a meager $80,000 over four years of business, with only $23,000 in the previous year. Nor were they impressed that the venerable rags Modern Dog Magazine, Bark Magazine, and Pet Product New International had featured the product.
Kelly may have walked away empty handed, but she emerged with useful critiques and a reignited vigor for her company to succeed.
Chaney used the sharks' critiques to improve her business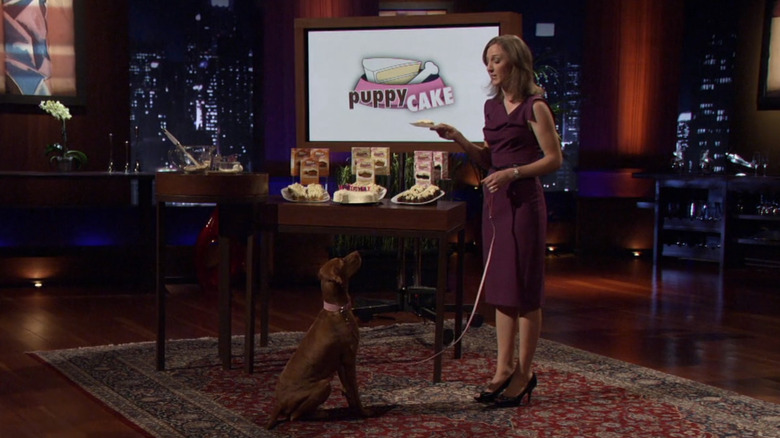 ABC
Kelly Chaney walked into the shark tank seeking capital, business connections, and constructive criticism. She received the latter, and today Puppy Cake is going strong. Their website even credits the sharks' tough love with boosting the business: "Puppy Cake become a million-dollar company that it is today due to the bluntness of the guys at 'Shark Tank.'" Other "Shark Tank" companies have done worse — even those that did reach deals.
Chaney took Lori Greiner's advice to heart and expanded beyond boxed cake mix. Now, Puppy Cake produces ice cream, cookies, party supplies, and apparel, thanks in part to a licensing agreement with Uncle Jimmy's Brand Products. Chaney has also ratcheted up her marketing strategy, leaning into digital marketing over face-to-face sales. Puppy Cake's products are now sold through their website, on Amazon, and via retailers.
Of course, a little "Shark Tank" publicity didn't hurt either. "I got more sales in one month after 'Shark Tank' than I had the entire last year," Chaney told Billion Success not long after her "Shark Tank" appearance. "At the end of 2012 I will have grossed over $150k in sales, double of my TOTAL sales of my four years doing Puppy Cake at the time of filming."