Power Book IV: Force Season 2 - Everything You Need To Know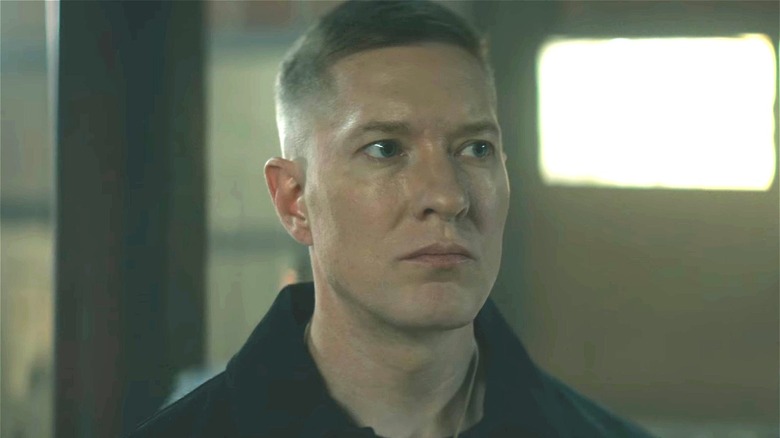 Starz
Operating one's own business can be a tricky thing to manage. Between keeping up with inventory, making sure employees are happy, and dealing with rivals, entrepreneurs can have several different issues to juggle all at once — and that isn't even considering what a business looks like when one is involved with contraband and illegal drugs. The original "Power" television series is part of the well-loved crime drama genre, and it is all about the ruthless efforts of James Patrick (Omari Hardwick) and Tommy Egan (Joseph Sikora) to craft a vast criminal enterprise in New York City. Proving to be a runaway success, "Power" inspired several spin-off shows, with "Power Book IV: Force" being one of them.
"Power Book IV: Force" puts the focus squarely on Tommy's efforts in a whole brand new city, having fled New York City to start anew. Concentrating his efforts on his hometown of Chicago, Tommy uses his guile, the ability to intimidate, and his connections to re-establish a new empire founded on illicit activities. However, as anybody who has watched any of the "Power" franchise television shows knows, Tommy faces an uphill battle in almost every direction, which is probably why a single season wasn't enough to tell all of Tommy's story. 
Here is everything that is currently known about the upcoming Season 2 of "Power Book IV: Force."
When is Season 2 of Power Book IV: Force coming out?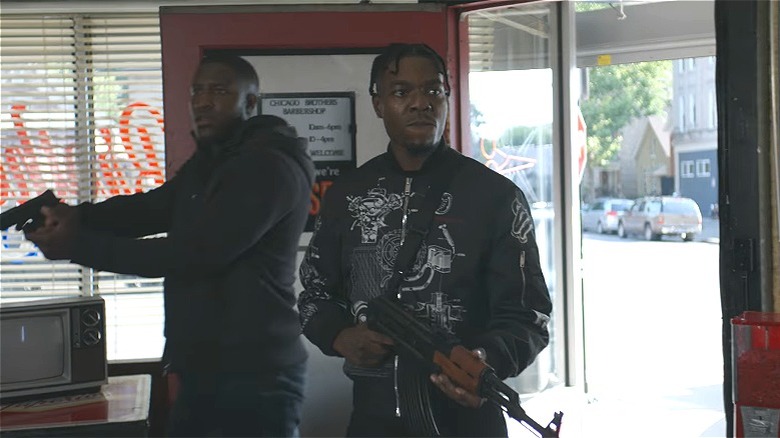 Starz
Luckily, it looks like fans of "Power Book IV: Force" won't have to wait very long to see the next chapter in Tommy's life. The first season of "Power Book IV: Force" premiered in early February 2022, and the final episode of Season 1 arrived on April 17, 2022. As it has now been confirmed, Season 2 of "Power Book IV: Force" will arrive on September 1, 2023. Also, as of the time of this writing, Season 2 will have ten episodes, much like the original season. However, this show is released on a weekly basis, so fans will only get one episode every Friday.
Speaking with Cassius Life, Joseph Sikora had a chance to talk about how he thinks Tommy is different in "Power Book IV: Force" as opposed to the original show. Sikora explained, "Well, I think that Tommy is just so alone in this spin-off. It's the only spinoff that doesn't take place within the five boroughs in New York, so Tommy really is a fish out of water." Sikora continued, "I love the new experiences of Tommy having nothing and having to recreate not only himself but a whole organization or at least an income line. And then also making the decision not to continue onto Los Angeles, but finding out, Chicago might have what I'm looking for — and having the guts, the courage, the wherewithal, and the presence to stay and make his own way."
What is the plot of Season 2 of Power Book IV: Force?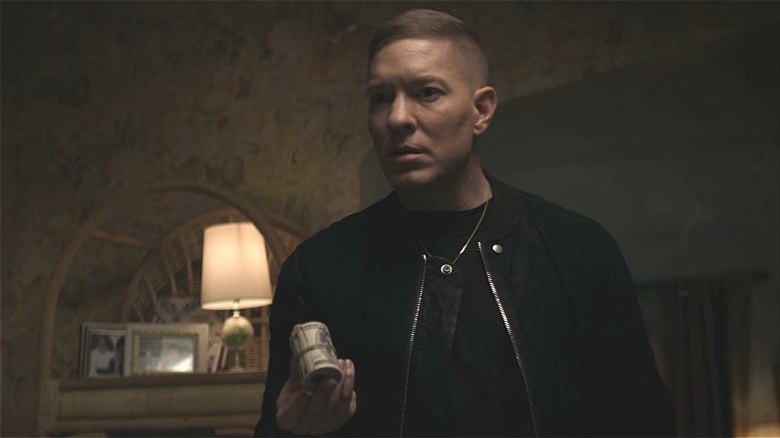 Starz
Fans of the first season of "Power Book IV: Force" know that Tommy has many obstacles to overcome, and in the process of creating a Chicago-based criminal empire, Tommy makes several foes and allies. The last episode of the first season was incredibly shocking for some, mainly because of the deaths of important characters. Considering the myriad factions and groups competing against or with Tommy, and the fact that Tommy will enter Season 2 enraged on account of the death of Liliana (Audrey Esparza), audiences can fully expect to see shifting alliances, brutal revenge, and emotional moments. In other words, everything that fans love about the "Power" franchise will be present in Season 2.
In an interview with TV Fanatic, Joseph Sikora made some predictions for Season 2. "I feel like Tommy, hopefully, he doesn't allow his emotions to get too much in the way," Sikora said. "We see him sometimes get overwhelmed by his rage. And, I think, that'll take him off the mark. I think if he's overwhelmed by his emotions, then it's going to be a lot harder to exact revenge. And I think that revenge is on his mind. I mean, that's his main thing. Tommy is a big believer in an eye for an eye." 
Sikora added that he doesn't think that Tommy is a forgiving guy, and that he will focus on making things right and fair — at least in Tommy's eyes — in Season 2.
Who is in the cast of Season 2 of Power Book IV: Force?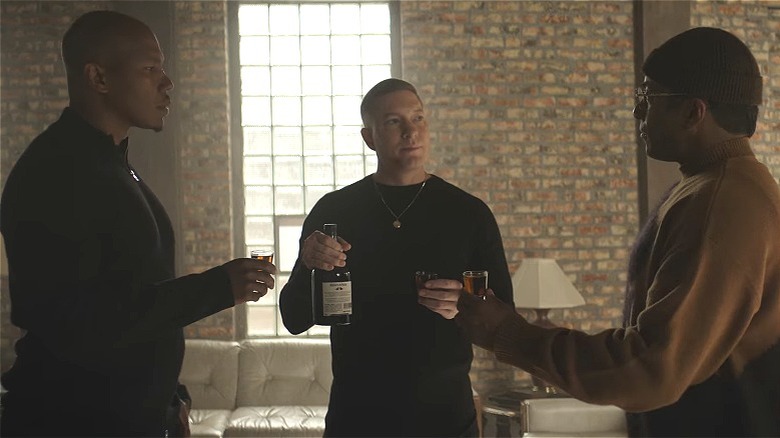 Starz
As far as the cast goes, many seem to have already been confirmed for Season 2. Deadline reports that besides Joseph Sikora returning as the main character, audiences can expect to see Lili Simmons, Tommy Flanagan, Lucien Cambric, Anthony Flemming III, Shane Harper, Carmela Zumbado, Miriam A. Hyman, and Manuel Eduardo Ramirez, to just name a few. Of course, since "Power Book IV: Force" features a sprawling ensemble cast, and considering the efforts of Tommy to take over the illegal narcotics sales in Chicago, it is almost guaranteed that there will be the addition of some fresh faces in the cast.
Speaking with Black Film and TV, Sikora confirmed that there is the potential for other characters from the "Power" franchise to pop up in Season 2. "You never know who's gonna pop up in the 'Power' universe," Sikora said. "Everything is interconnected." 
Sikora would go on to specifically mention Ghost as a possible candidate to return. "There have been a lot of conspiracy theories out there regarding Omari Hardwick's Ghost because throughout the season of 'Power Force,' Ghost was always mentioned," Sikora said. "I keep saying he's dead. Is there possibility that somehow Ghost survived that shooting, even though we saw him on the ground with blood coming out of his chest?"
Who is the showrunner and executive producers for Season 2 of Power Book IV: Force?
Starz
In addition to an impressive cast, Season 2 of "Power Book IV: Force" also has some incredible talent behind the scenes. Created by Courtney A. Kemp, Season 2 of "Power Book IV: Force" will see Gary Lennon act as showrunner. With credits from the original "Power" television series and the HBO show "Euphoria," Lennon certainly knows his way around navigating emotional and high-stakes moments. Aside from the creator and showrunner, "Power Book IV: Force" also has plenty of big names attached as executive producers, like Kemp herself, Curtis "50 Cent" Jackson, Mark Canton, Terri Kopp, and Chris Selak.
In an interview with the Writers Guild of America East, Lennon discussed what it is like to be a showrunner in the "Power" franchise. "Yeah, I came into 'Power' Season 2. They already had shot their first season and had wrapped," Lennon said. "I came in and met Courtney Kemp, who created the show. We immediately — there was an easy vibe between us... We're sort of like a ping-pong match. We riff against each other really well, with each other very well."
Is there a trailer for Season 2 of Power Book IV: Force?
Although a full trailer isn't available yet for Season 2 of "Power Book IV: Force," a brand new teaser recently dropped that gives an idea of what audiences can expect when the show returns. The short teaser trailer begins with Tommy driving his classic car, and the scene immediately shifts to a group of FBI agents. A voiceover then says that they want to know everything about the people running things, which implies that a government agency is getting involved in Chicago, which may prove to be an issue for Tommy and his burgeoning plans.
Tommy is then heard saying that they run the city, and several rapid-fire scenes play to the accompaniment of big band music. These scenes are chock full of violence, gunplay, aggressive actions, explosions, death, and some serious firepower. The teaser then ends with Tommy saying that he's back, but not before he punches somebody and headbutts another. 
Needless to say, the teaser for Season 2 of "Power Book IV: Force" definitely brings in plenty for a fan to get excited about.
Where can one watch Season 2 of Power Book IV: Force?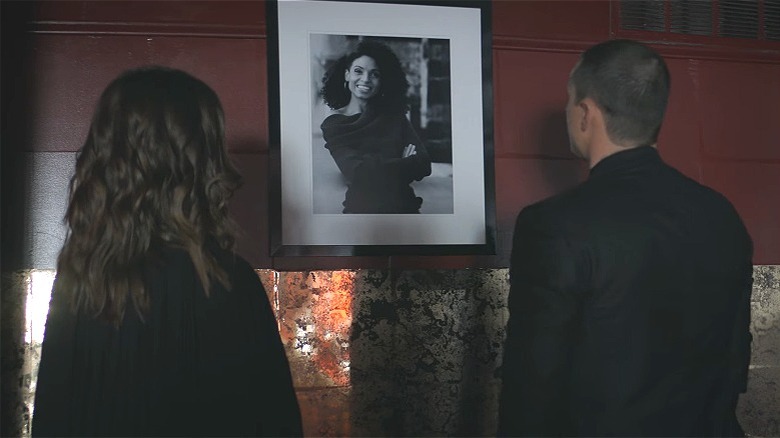 Starz
Unsurprisingly, the only place to catch Season 2 of "Power Book IV: Force" is through Starz. As mentioned earlier, "Power Book IV: Force" still follows a staggered release, which means that only one episode will be available per Friday. This means that if one is so inclined to watch the new season of "Power Book IV: Force," or perhaps catch up on Season 1, then one must have access to Starz in one form or another. Luckily, there are multiple options and pricing available for the service, which range from a simple add-on to an existing cable package, or through direct access by a Starz subscription.
So for those without cable, a Starz subscription is the only way to go about watching any of the entries in the "Power" franchise, though it is possible to bundle Starz with Hulu, if one has that service. Typically, Starz usually costs around $9 a month, though they often run special deals that can significantly reduce the cost for a set amount of time. Ultimately though, one absolutely needs access to Starz to check out the upcoming Season 2 of "Power Book IV: Force."
What will Season 2 of Power Book IV: Force be rated?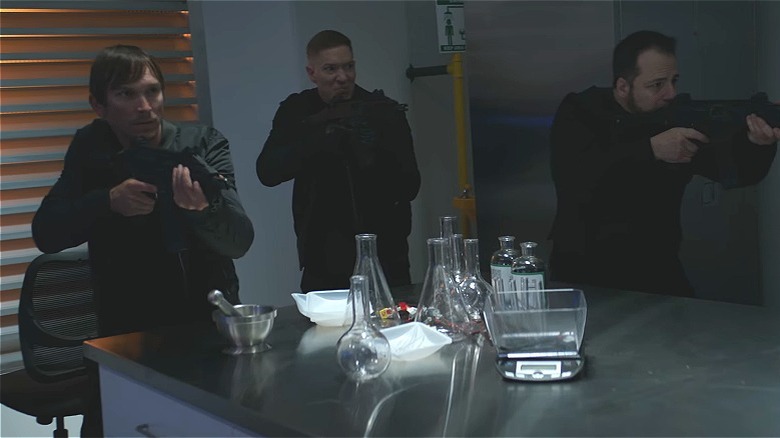 Starz
As one might be able to tell, Season 2 of "Power Book IV: Force" will not be appropriate for children, which is in keeping with the rest of the "Power" franchise. The subject matter and overall plot of these shows involve drug dealing, which at the very least, pushes "Power Book IV: Force" up to the equivalent of an R-rating, which would be TV-MA rating for television. Aside from drugs, there are plenty of actions that come up in support of criminal activities, which include murder, intimidation, violence, swearing, nudity, and pretty much anything else one could come up with that highlights that "Power Book IV: Force" is definitely for mature viewers.
Checking out Common Sense Media, this website notes that "Power Book IV: Force" is suggested for audiences of at least 17 years of age, and they mention the copious amount of sexual content, drug use, profanity, and very little positive messaging. There is absolutely no indication that "Power Book IV: Force" will be any different than any other "Power" franchise television show, and even the previously mentioned trailer features people getting shot and hit. 
Still, "Power Book IV: Force" has been a runaway success, with Rotten Tomatoes giving the first season a perfect 100% critic score, so let's hope that continues with Season 2.