Hellraiser Is Great, But Clive Barker's Abarat Is An Epic Fantasy Series Made For The Streaming Age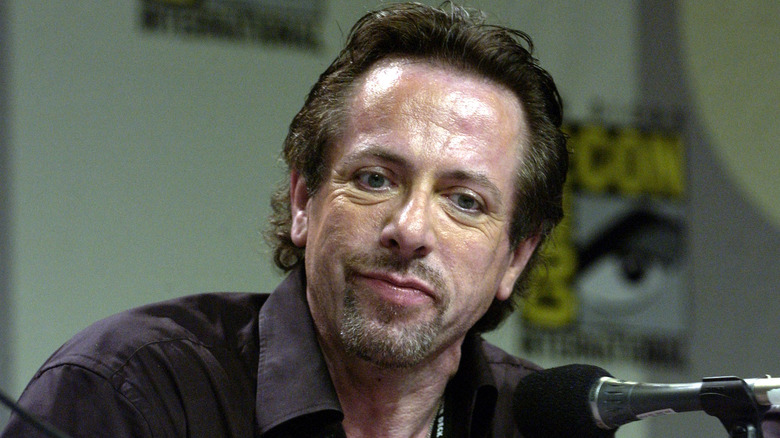 Albert L. Ortega/Getty Images
Clive Barker is one of the most popular authors in the realm of fantastical fiction, but adaptations of his work are few and far between. Everyone is familiar with the "Hellraiser" franchise, sure, but there are other interesting tales in Barker's oeuvre besides those involving the Cenobites. "Abarat" is one such series, and it'd be perfect to adapt now that the golden age of fantasy television is upon us.
The "Abarat" series tells the story of Candy Quackenbush, a teenage girl who's tired of living in Chickentown, Minnesota. She wants some adventure in her life, and that opportunity presents itself when she gets whisked away to a parallel archipelago world that's made up of 25 islands located in an ocean called the Sea of Izabella. Every island is based on a different hour of the day, and each one contains its own culture, customs, people, and creatures. However, there's one island that harbors unspeakable evils and darkness, and some of its denizens want to conquer the other places. What ensues is a sweeping adventure as Candy learns all about this magical world while overcoming the threats that aim to destroy it.
It can be argued that Hollywood is scared of Barker's imagination. His idea for a scary "Godzilla" movie was rejected for being too apocalyptic, and only a handful of his stories have actually made it to the screen. However, "Abarat" is arguably more mainstream than his other work, albeit without losing any of the weird and wonderful qualities that make Barker such a treasure. Furthermore, the books are part of an ongoing series, so there would be plenty of scope for a multi-season fantasy show.
Abarat would highlight the lighter side of Clive Barker's imagination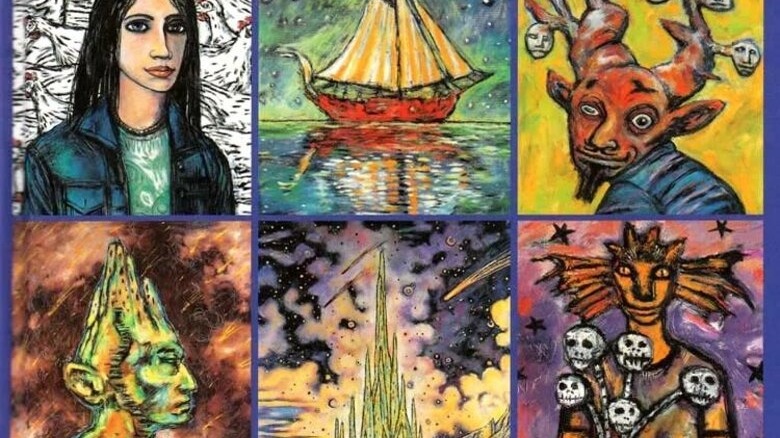 HarperCollins
From "Hellraiser" to "The Midnight Meat Train" to "Books of Blood," Clive Barker adaptations mainly focus on his darkest sensibilities. Granted, as a storyteller, he's unparalleled when it comes to creating visceral horror that gets under one's skin. However, Barker is actually more versatile than he gets credit for, as evidenced by the "Abarat" series.
That's not to say that the "Abarat" series is devoid of spooky moments. For example, there's an antagonist called the Nightmare Man, a monstrous figure with rotten skin and lips that were sewn shut by his grandmother. His nightmares also manifest as serpent-like creatures through tubes that are attached to his skull. That said, the horror on display is acceptable for younger audiences who aren't quite ready to witness Cenobites shooting chains through people's flesh.
"Abarat" is a fantastical adventure series that's geared toward the YA market, proving that Barker is capable of appealing to all types of demographics. Barker has never lost touch with his horror roots, but as an author, he's been predominantly focused on fantasy since the late 1980s. Some of Barker's fantasy works, such as "Weaveworld" and "Imagica," showcase his darker side, but exploring this genre has allowed him to tell more epic and ambitious stories for all age groups. "Abarat" is as ambitious as anything he's ever written, but it's more whimsical, warm, and family-friendly compared to his other works. This side of Barker is delightful, and it deserves to be celebrated in the form of a tentpole fantasy series. 
This isn't some fanboy opinion either, as one of the biggest entertainment enterprises on the planet has shown an interest in adapting "Abarat" in the past.
Abarat was almost a Disney franchise
HarperCollins
The "Abarat" series takes place in a richly imagined world that's inherently cinematic. The books even include Clive Barker's own visual illustrations of the characters and locations, which would give filmmakers some visual cues to draw upon should this dream adaptation ever come to fruition. Furthermore, the illustrations alone were enough to, once upon a time, convince Disney to part with some cash.
As documented by Bloody-Disgusting, Disney paid $8 million to acquire the rights to "Abarat" in 2000. The House of Mouse was interested in producing feature films, merchandise, and theme park attractions at Disneyland and Disneyworld, indicating that they intended on turning "Abarat" into a bona fide franchise in the vein of "Pirates of the Caribbean." Plus, this all happened before the first book of the series was even released.
History has shown that Disney didn't press ahead with its plan to turn "Abarat" into a pop culture sensation, presumably due to the lack of source material at the time. However, we now live in the year 2023, and "Abarat" is an established series that contains enough material to inform an adaptation. If Barker's idea was good enough for Disney before it was a published commodity, it's even more worthy now that the books exist. At the same time, this is also an adaptation that would have to be approached with caution in order to avoid repeating the mistake of other hit fantasy sagas.
Abarat could suffer the same problems as Game of Thrones unless Clive Barker steers the ship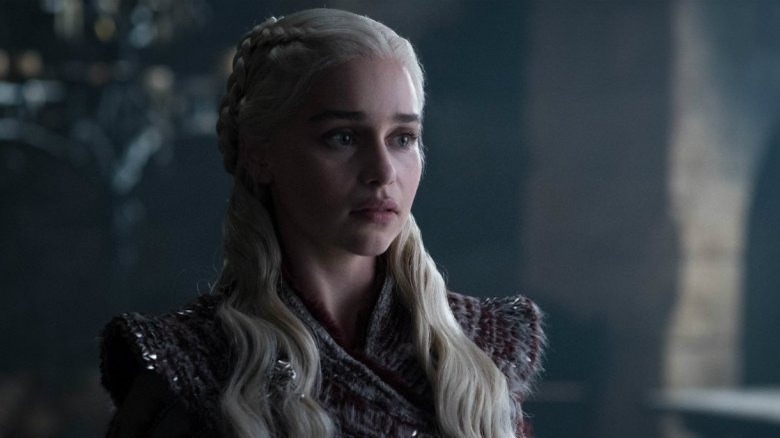 HBO
The fate of "Game of Thrones" should be a lesson to anyone who even thinks about adapting popular fantasy books for film and television. HBO's grimdark drama is based on George R.R. Martin's still-incomplete "A Song of Ice and Fire" series, so it was always going to struggle to stick the landing. And that's exactly what happened, as the final season wasn't exactly met with positive reviews across the board.
As of this writing, Clive Barker's final two "Abarat" novels are still being written, and it remains to be seen when — or if — they'll ever see the light of day. As such, an "Abarat" series risks experiencing the same issues that befell "Game of Thrones" toward the end of its run. If someone other than Clive Barker tackled this adaptation without having conclusive source material to mine from, they'd probably ruin it, as no one else has Barker's imagination.
The good news, though, is that Barker has a great track record when it comes to adapting his own stories. Look no further than "Hellraiser" and "Lord of Illusions" — both of which were written and directed by the great man himself — if you need further proof. With that in mind, he should be allowed to oversee a potential "Abarat" series, as he's the best candidate for making sure the story has a satisfying beginning, middle, and end. Otherwise, an adaptation risks becoming just another sunken ship at the bottom of the Sea of Izabella.