Who Does Ryan Reynolds Play In Ted?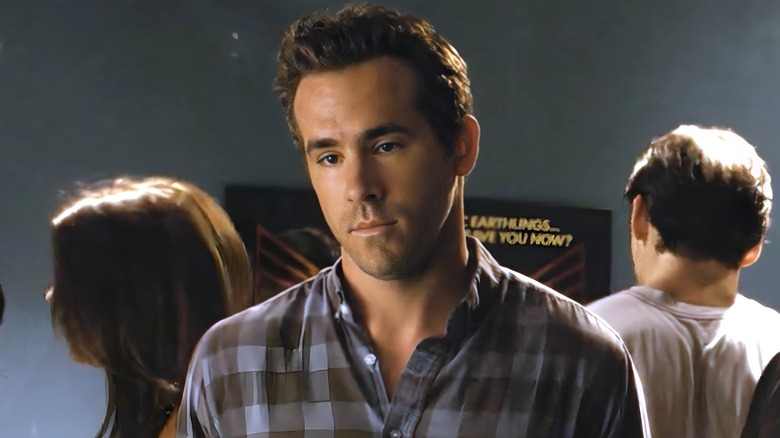 Universal Pictures
Everyone is most likely aware that Ryan Reynolds has starred in countless comedies throughout his career, including a small cameo moment that played for big laughs in Seth MacFarlane's 2012 feature film "Ted." While he wasn't in the movie for very long, his presence arguably made enough of an impact that some people may still be curious to know who the blockbuster actor played.
In the film, Reynolds shows up at a party Ted (Seth MacFarlane) is having with Patrick Warburton's character Guy. He introduces Jared (Reynolds) to John Bennett (Mark Wahlberg). It turns out Guy realizes he's gay and seems to be dating Jared, who throws a provocative smile at Wahlberg's character before leaving the scene. The hilarious and random moment worked well in the movie and also influenced Warburton's daughter in real life. "The upside was that it took Ryan Reynolds off my daughter's Top 3 list," the actor revealed in an interview with CBR. "It's an interesting dynamic that I never knew, but when your father kisses a guy, he's not hot anymore." 
Whether it's waking Sleeping Beauty from an eternal sleep or changing a frog into a prince, the power of a simple kiss can never cease to amaze. There is no denying that Reynolds did a solid job with his brief appearances in the "Ted" franchise, but many might not realize Jared is far from his only cameo gig.
Jared isn't the only cameo on the Ryan Reynolds rap sheet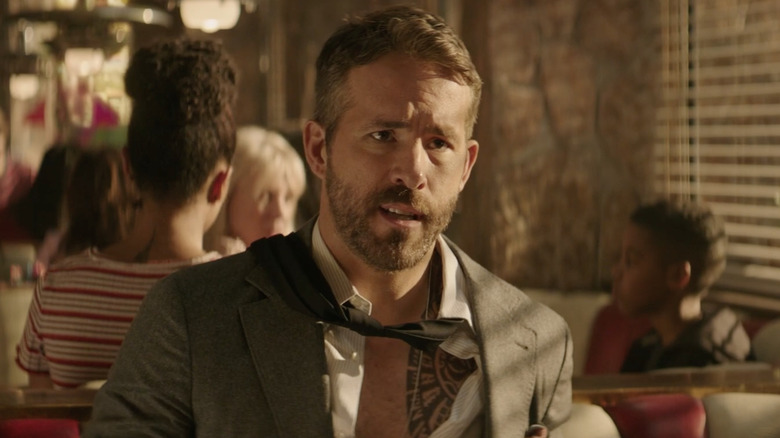 Universal Pictures
Even though many regard Ryan Reynolds as a big name in the industry and a reliable box office draw thanks mostly to his well-known work in films like "Deadpool," and "Free Guy," the major movie star isn't afraid to make a cameo appearance here and there. While some are more substantial than others, the well-known actor finds a way to make his presence known no matter the length of screen time.
While there are several worth pointing out, one of his most intriguing cameo experiences came in "Deadpool 2." In the R-rated Marvel sequel, Reynolds not only portrayed the titular Merc with a Mouth, but he also played the Juggernaut, who at one point rips his headlining persona in half. And that isn't the first time he had taken on multiple roles during a cameo endeavor. In "Fast and Furious Presents: Hobbs & Shaw," Reynolds played CIA agent Victor Locke and provided the voice of the Eteon Director. Other notable cameos on Reynolds' resume include playing Carver in "Bullet Train" and Jonas in the Apple TV+ film "Ghosted."
His resume regarding leading roles is nothing short of impressive, but it's hard not to appreciate the little things when taking a glance at Reynolds' outstanding body of work concerning cameo gigs. Jared from "Ted" is far from his only credit, and it will be fascinating to see what other cameos the actor adds to his prestigious list.