Every Star Wars And Marvel Character Played By Ray Stevenson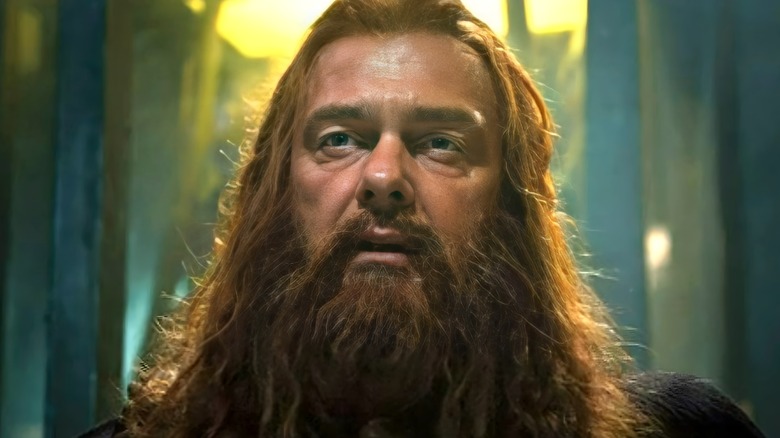 Disney
To be connected to the House of the Mouse is a lucrative position to be in. Disney is the ultimate employer for an actor who enjoys playing superheroes or villains, and this is because Disney owns both Marvel and the universe of "Star Wars." Unfortunately, Ray Stevenson has just tragically passed, and for those who have been eagerly waiting for "Ahsoka," this news can be particularly shocking. This is because Stevenson is set to appear as Baylan Skoll, a mysterious figure that wields an orange lightsaber and will more than likely come to blows with Ahsoka (Rosario Dawson).
However, Stevenson's role in "Ahsoka" is far from the only character Stevenson played for a Disney property, and he has actually popped up before in the "Star Wars" galaxy. In addition to playing a likely foil in "Ahsoka," Stevenson lent his voice as Gar Saxon in two episodes of "Star Wars: The Clone Wars." Saxon is a Mandalorian who commands a squadron of elite commandos, so it seems as if Stevenson understood what authority in the "Star Wars" galaxy meant between that and his role as Skoll in "Ahsoka." 
In addition to his "Star Wars" work, Stevenson also lent his talents as two very different characters in Marvel endeavors.
Stevenson played a gun toting vigilante and a skilled warrior in Marvel movies and shows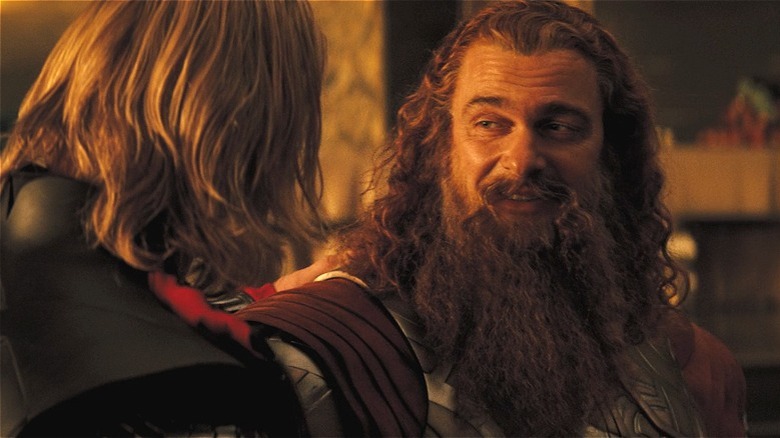 Disney/Marvel
Aside from leading a cadre of Mandalorians or harnessing the Dark Side of the Force, Ray Stevenson pops up as Frank Castle in "Punisher: War Zone" and in the animated television series, "The Super Hero Squad Show." Despite playing the same character in both productions, the tone of each couldn't be farther apart. One is a cartoon aimed at children, while the other sees Stevenson's Frank Castle use a bazooka on a baddie who is trying to parkour away. 
However, Frank Castle isn't the only Marvel character Stevenson played. Stevenson also popped up in the "Thor" franchise as Volstagg, a member of the Warriors Three — a group that often aids Thor (Chris Hemsworth). As Volstagg, Stevenson appears in "Thor," "Thor: The Dark World," and "Thor: Ragnarok."
In an interview with Collider, Stevenson was asked to describe Volstagg, and he replied, "He's full of life. He reminds me very much of Falstaff. There's a wonderful innocence to him and the steadfast loyalty of a big Saint Bernard dog. He'd come running through the snow with a keg of beer to save your life. You know, he's got a twinkle in his eye. He's always up for a party. Yeah, that's about it. He's an all-around good egg. Big egg, but a good egg." 
Although the world has tragically lost Stevenson, his memory will live on through his efforts in Marvel, "Star Wars," and the many other television shows and movies in which he appeared.