The Original Ariel Totally Supports The Changes In The New Little Mermaid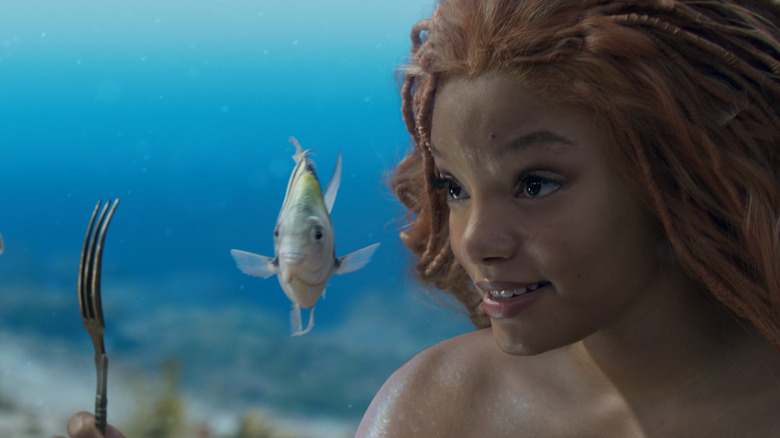 Disney
Disney's live-action "The Little Mermaid" has been surrounded by controversy since its announcement as the studio modernizes the classic story and changes "Poor Unfortunate Souls" and other songs. While the changes may upset some, the original Ariel (Jodi Benson) supports the remake, believing it's important for Disney to inspire a new generation of princesses.
"We've got to be aware of our growth as humans and what's important now and what maybe isn't as important," Benson told Entertainment Weekly. "Things change. We've got to roll with that. I think that Rob [Marshall] and John [DeLuca] have done a beautiful job of doing that and still paying tribute and honor to our original film, but you've got to have growth."
The original "Little Mermaid" actor stresses the importance of staying relevant with the times, saying the world was a much different place when they began production on the original in 1986. Benson points out how changes are needed for the classic story to remain relevant, and the way Marshall and company accomplish this is beautiful.
Halle Bailey has Jodi Benson's stamp of approval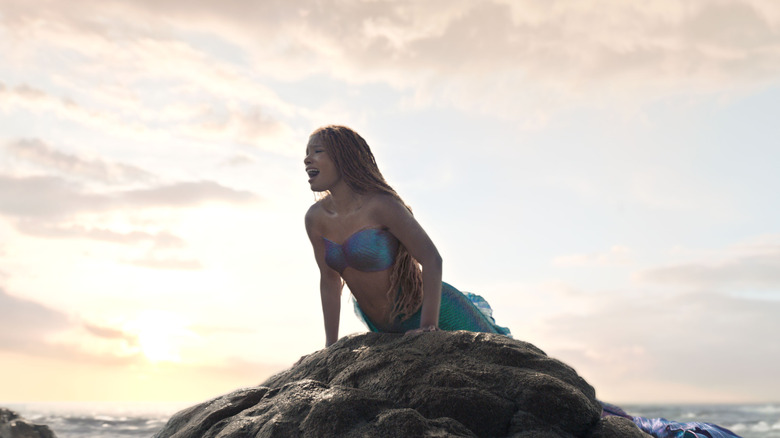 Disney
Disney's "The Little Mermaid" goes in a different direction with the live-action remake, casting singer-songwriter Halle Bailey as Ariel. It was never a doubt that the young star would take over the role, inspiring the next generation of Disney princesses, and Jodi Benson doesn't think the studio could have found someone more perfect for the part. Since the movie's premiere, Benson hasn't stopped praising Bailey's performance, taking to social media to ensure everyone knows how outstanding Bailey is in the remake. 
"Halle, you were absolutely amazing!" Benson posted in a now-expired Instagram story. "I'm so proud of you and your beautiful performance as Ariel!"
Benson doubles down in her most-recent interview with Entertainment Weekly, saying it's been a career highlight for her to send her love toward Bailey, supporting her throughout her Ariel journey. The original actor couldn't express enough how proud she is of her, saying she perfectly captures everything about Ariel in the remake. Along with Bensons praise for Bailey, early reactions promise one of the studio's best live-action adaptations yet.