The Little Mermaid Early Reactions Promise One Of The Best Live-Action Disney Adaptations Yet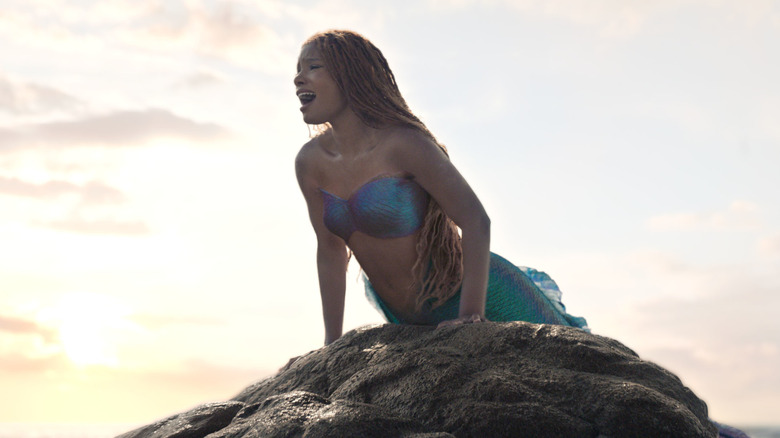 Walt Disney Studios Motion Pictures
The live-action adaptation of "The Little Mermaid" is finally upon us and the first early reactions to the film are overwhelmingly positive. Those who attended the premiere laud the riveting performances in the updated version as well as the joyous musical numbers led by Halle Bailey (Ariel). Fans took to Twitter to share their thoughts, including a notable celebrity who knows a thing or two about singing.
Naturally, after a series of divisive live-action remakes, viewers are a bit apprehensive about the upcoming release. They're concerned about the designs of beloved characters like Flounder (voiced by Jacob Tremblay) and Sebastian (Daveed Diggs), who they even felt were cringe-worthy. Based on the initial responses to the film, including the engaging character developments, fans can rest assured in knowing "The Little Mermaid" will surely deliver a worthy adaptation of the legendary animated treasure.
Others were equally excited as they also expressed their satisfaction on Twitter, which will surely inspire hope in cautious theatergoers. 
Crowds are especially awed by the inspired performances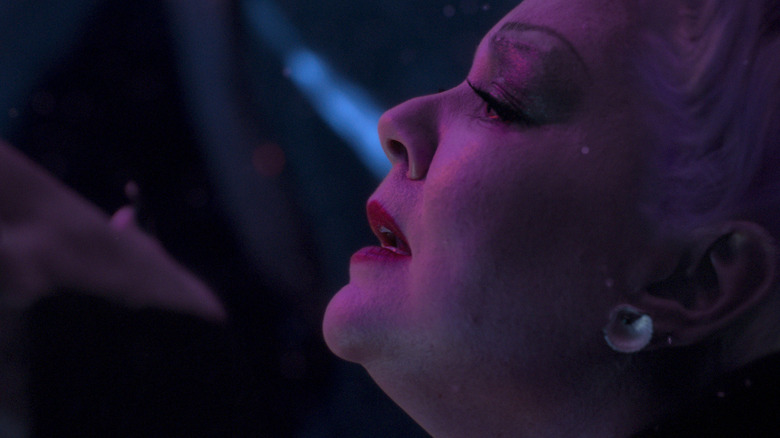 Walt Disney Studios Motion Pictures
The 2023 "The Little Mermaid" performances drive the film and make it feel even more alive than other live-action adaptations before it. Audience members single out Melissa McCarthy's portrayal of the devious sea witch Ursula and Daveed Diggs' lively singing as Sebastian, in addition to Bailey's impressive depiction of Ariel. 
Fans even praise the thematic elements that lay the groundwork for these commendable roles like @blewis1103 who said, "I was blown away by #TheLittleMermaid. Some visual issues aside, it's the most romantic and, dare I say, magical Disney has been in years. The best live-action remake by a mile. Daveed Diggs is the MVP [most valuable player]. Halle Bailey is a superstar, and her Part of Your World is a showstopper." In addition to the heartfelt performances, many are looking forward to the show-stopping musical numbers that made the film such a cherished Disney classic. So far, viewers feel 2023's "The Little Mermaid" is living up to expectations like @MeredithLoftus, who said it accurately recreates what made the original so special. 
Others are just as enthused like Discussing Film writer @becomingfelicia, who still loved the film despite some slight criticisms, "#TheLittleMermaid makes it pretty close to being the best live action Disney movie, however it still struggles in the villain department. Halle Bailey IS Ariel and I had literal chills throughout her performance. This is a little mermaid retelling like you've never seen before." These promising reactions should sooth worried fans who may be apprehensive about the new remake.
The music remains true to the original while offering something refreshingly new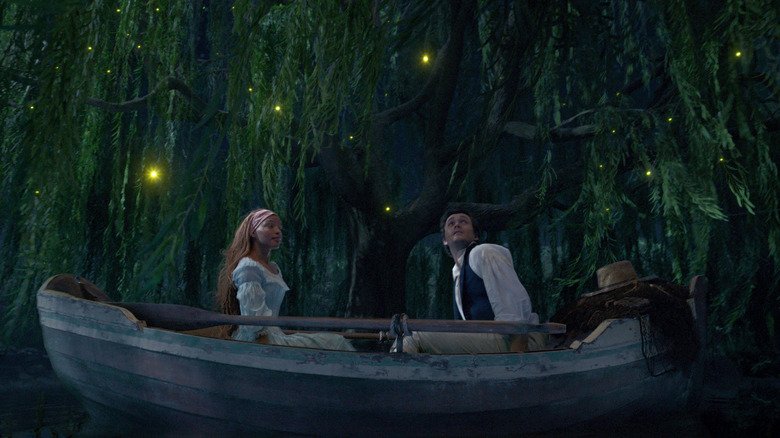 Walt Disney Studios Motion Pictures
Music is a major part of "The Little Mermaid," which grounds Ariel's narrative and expression as she travels on her journey of self-discovery. Thankfully, the live-action remake nails this part of the film in spades thanks to the talented cast led by acclaimed singer Halle Bailey. Kelly Rowland, of Destiny's Child fame, excitedly cheered for the film and the endless array of catchy songs, "The Little Mermaid is truly AN EPIC WATCH!!! The music in this movie!! FREAKINGGGGGGGWOWWWWW!! You laugh, you cry, you'll sing along!! I know I'm gonna be singing these songs for weeks to come!!!!!!" Given her illustrious history, this is major praise for Disney's latest live-action remake, especially the renowned and infectious music throughout the film.
Fans seemed to be most drawn to the two leads of the film, who deliver momentous musical numbers and compelling character arcs, like the enthusiastic writer @SweetnShy13, who tweeted, "#TheLittleMermaid was an ABSOLUTE gem! Halle Bailey IS Ariel, no matter what anyone says. She brings in the charm and personality of Ariel to life. Melissa McCarthy as Ursula was just *chef kiss*. This film was such a joy to experience." This is even echoed by @ErikDavis, who also got chills from Bailey's unbelievable performance.
With these thrilling remarks, "The Little Mermaid" will surely make a sizable splash when it swims into theaters on May 26.