NCIS: Hawaii's Pilot Episode Left Vanessa Lachey In Bad Shape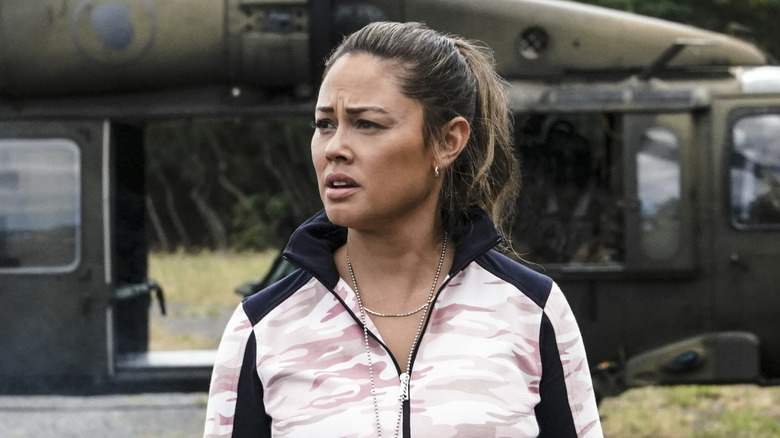 Karen Neal/CBS
When it comes to portraying a force to be reckoned with in the neverending fight against Naval injustice, not many people do it better than Vanessa Lachey as Special Agent-in-Charge Jane Tennant. Fans have gotten used to watching Tennant successfully lead her team, and while she has been known to overcome an array of dangerous obstacles, the actress got off to a rocky start with the series enduring a rough first impression with the persona during the filming of the "NCIS: Hawai'i" pilot.
Going to war with Navy crime and all the threats that come with it is no easy endeavor, and more often than not, the brave members of "NCIS" are forced to endure tasks that may not go as planned, ending with painful results. Lachey's first run-in with such a scenario happened behind the scenes during an action sequence from the first entry when she learned firsthand the physical toll stars in the long-running TV franchise sometimes have to experience. "I did my Tom Cruise run, and then I pulled my knee, my groin, both my calves and, somehow, my arm," the actress revealed in an interview with the Sioux City Journal. "It was three seconds in the pilot." Despite taking a few substantial hits early on, Lachey told Deadline before the premiere that she felt Tennant was the ideal character to play. Her hard work and sacrifice paid off as the show had a strong debut with 6.33 million viewers, according to Variety. Since then, the actress has found success with the character on the hit show and has the battle wounds to prove it, but some people might be curious to know what it's like working with her on the CBS series.
Lachey's NCIS: Hawai'i co-stars can't stop saying nice things about her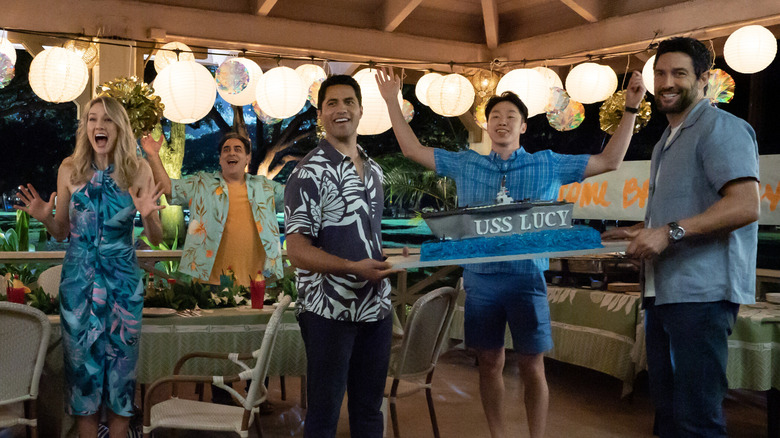 Karen Neal/CBS
From hosting "TRL" to co-hosting "Love is Blind," the former Miss Teen USA Vanessa Lachey has had an impressive career, but as far as her small screen credits go, playing Jane Tennant is in contention to be widely considered as one of her most prominent roles. The actress's tour of duty with "NCIS: Hawai'i" has had its ups and downs and left the actress with a few bumps and bruises. Despite taking a few hits here and there, cast members from the "NCIS" spinoff can't help but praise Lachey for always being a pleasure to work with on set.
The actress who plays Kate Whistler in the series didn't hold back when telling people what she thinks of her co-star. "Working with her has been the highlight of my career," Tori Anderson revealed in an exclusive interview. " I'm constantly learning that you can come to work and be professional and kind — she leads with kindness and grace, and she's also just f***ing hilarious."
But she isn't the only member of the "NCIS: Hawai'i" team that thinks highly of Lachey's efforts. Noah Mills, who plays Jesse Boone, stated in an exclusive chat that "Vanessa is a leader, and her generosity and rallying of the troops in real life, it works so well for the show and for [her character] Jane." There is no denying it's not easy being a leader, and while there are sure to be a few bumps in the road, those who remain resilient will usually lead those that follow to victory. It seems like that has been the case in more ways than one for "NCIS: Hawai'i," with Vanessa Lachey leading the way as Jane Tennant.