That Heart-Pumping Fast X Street Race Wasn't Originally In The Script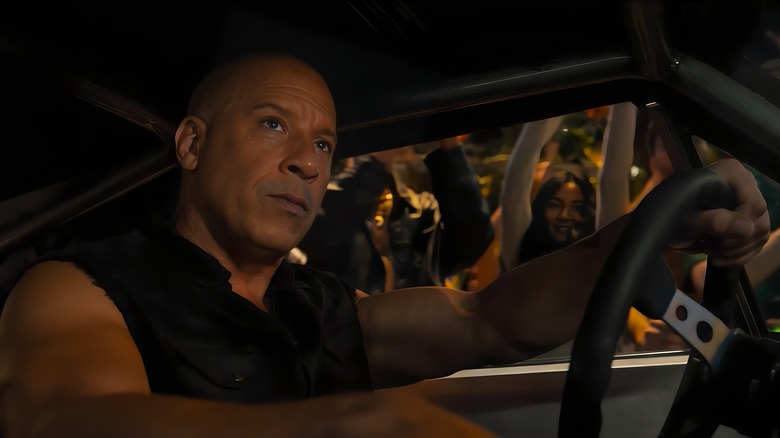 Universal Pictures/YouTube
The "Fast & Furious" film series has had its share of evolution over the last 20+ years. What began as an action movie about the world of underground street racing has developed into something closer to a superspy franchise in the vein of "Mission: Impossible," albeit one that's always placed an emphasis on automotive action. In "F9," the "F&F" family even went to space, leaving some fans wondering what they could possibly do next in "Fast X."
If you've seen the movie, you know that "Fast X" represents something of a throwback for the series, with more of an emphasis on street racing than the most recent installments. According to "Fast X" director Louis Leterrier, that was very much his intention with the film and even it contributed to a climactic street race between Dominic Toretto (Vin Diesel) and nemesis Dante Reyes (Jason Momoa) that was not in the original script.
"That was so important to me," Leterrier said during an interview with Entertainment Weekly. "That was not in the script, it's something I added."
Director Louis Leterrier considers street racing to be the heart and soul of the Fast & Furious movies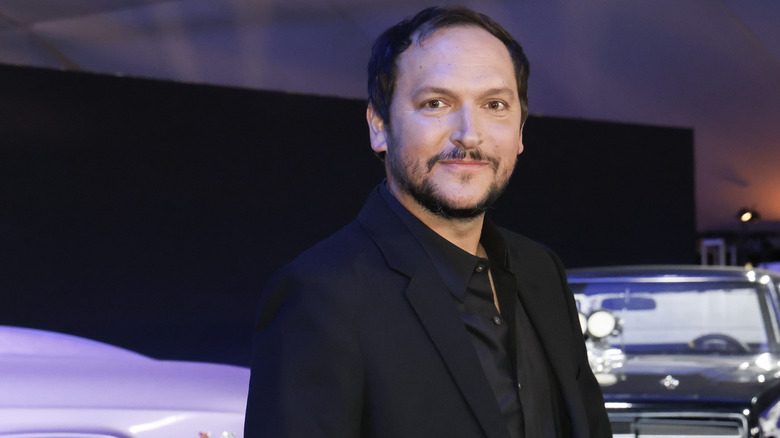 Rodin Eckenroth/Getty Images
We all know that the "Fast & Furious" movies have expanded beyond underground street racing to extremely entertaining results. But "Fast X" director and franchise newcomer Louis Leterrier wanted to bring the series back to its roots somewhat with the newest installment. "I love the 'Fast & Furious' movies with international espionage and going to space and everything, but that's not why I watch these movies," he told Entertainment Weekly.
So, he had the showdown between Dominic Toretto and Dante Reyes added to the film even though the original script did not include such a race. "I hadn't seen a street race for a while and I wanted the antagonist to be a driver," Leterrier said. And actually bringing the race to the screen was evidently a pretty creatively satisfying process for the filmmaker, who went on to say, "I wanted to see our actors behind the wheel, I wanted to create special cameras and rigs to fly through the cars like we've never seen before. I did all that stuff and that was my dream come true."
The race may also be a dream come true for fans who have been wishing for the "F&F" franchise to reintroduce more street racing into their action sequences. And with Leterrier still on board for "Fast X: Part 2," that feels now like a definite possibility for the remaining two parts of what Vin Diesel says will be the franchise's three-part finale.