Blue Bloods S13 Finale's Stacked Family Dinner Has One Worrying Omission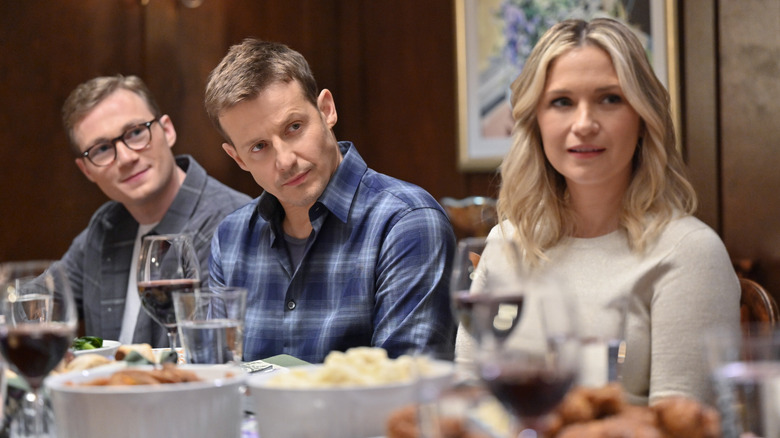 John Paul Filo/CBS
When "Blue Bloods" first introduced Joe Hill (Will Hochman), Frank Reagan's (Tom Selleck) grandson he never knew he had, fans were curious how this new Reagan was going to fit into the family dynamic. While he seemed awkward and unsure about meeting these new relatives, viewers were excited when he began slowly showing up to the "Blue Blood" family dinners. But everyone was keenly aware of his absence in the Season 13 finale. "There is someone missing from the dinner table," tweeted @BuckeyeCuti.
With the news reported by Deadline in March that the hit series was renewed, but with the cast and producers taking salary cuts, fans are worried that Joe's absence may signal that he's a casualty of those budget cuts. "Why make such [a] point of saying the whole family/everyone was there. Joe Hill isn't part of the family now? I sure hope this isn't a sign he's been lost to budget cuts," tweeted @SurfBelle2. Meanwhile, @JustAJerseyGir2 replied with the same fear: "I was wondering too?? He's family- no one mentioned his name once."
Joe's finale absence was felt by fans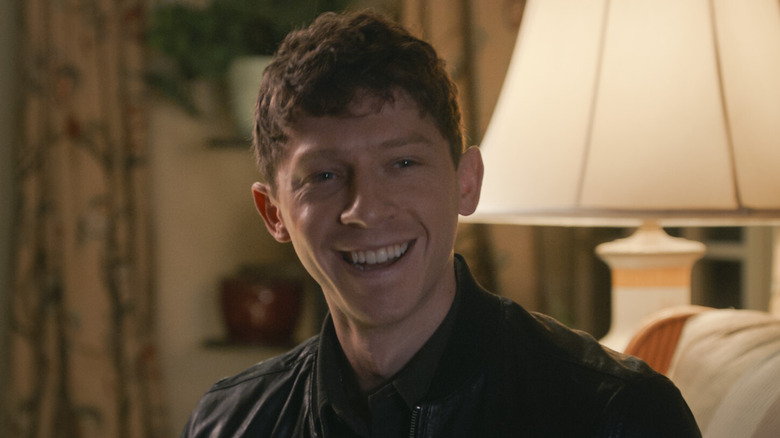 CBS
As the characters gathered for the weekly Reagan family dinner on "Blue Bloods" Season 13, Episode 21, many fans were thrilled to see Nicki Reagan-Boyle (Sami Gayle), who hadn't been seen since Season 11, and Jack Reagan (Tony Terraciano), who hadn't appeared since Season 12. But hearing Frank express "how good it feels to have the whole peanut gallery here today" was off-putting to many viewers. "It's not the whole peanut gallery, Frank," @tmb510 wrote on Twitter. "It was great seeing Nicky and Jack at the table. Only, it's not the 'whole peanut gallery.' It totally omits Joe," @QAFBrianJustin also tweeted.
TVLine confirmed on May 3 that "Joe, who appeared four times this season ... is not due to appear in any of this season's final three episodes," so it sounds as if his absence was expected. But whether the character has become the victim of budget cuts remains to be seen. With Joe Hill becoming a fan favorite despite his limited appearances, fans are hoping that the writers will bring his character more into the fold and introduce more stories with him as a lead. "We need to see more of Joe next season," tweeted @ShariBaldie.