Agents Of S.H.I.E.L.D. Promotes Jeff Ward To Series Regular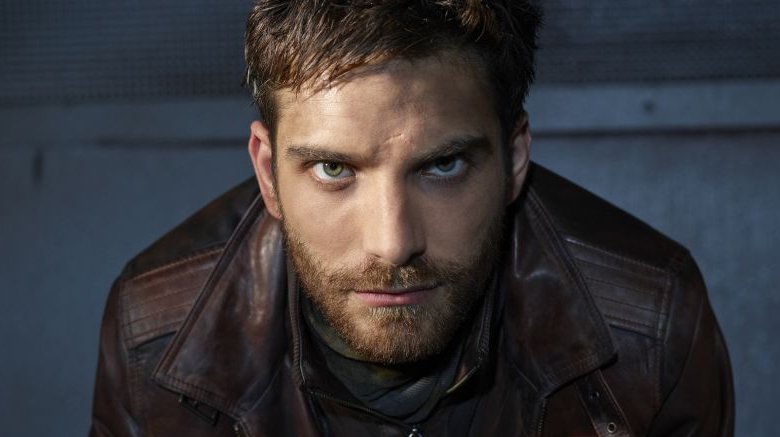 ABC
Jeff Ward will be a bigger part of Agents of S.H.I.E.L.D.'s story moving forward. 
Marvel Entertainment announced during San Diego Comic-Con on Saturday that Ward has been promoted to series regular status for the upcoming sixth season of Agents of S.H.I.E.L.D. 
Ward made his series debut as Deke Shaw in the first half of season 5. Despite being the grandson of Iain de Caestecker's Leopold "Leo" Fitz and Elizabeth Henstridge's Jemma Simmons, a reveal that confirmed fans theories crafted early on in the season, Deke eventually wiggled his way into the present timeline. 
It's unclear exactly how Deke will fit into the new season's story, but we suspect that a romance between him and Chloe Bennet's Daisy just might blossom. 
With Deke about to become a major player, Agents of S.H.I.E.L.D. has some explaining to do, particularly about the events of season 5. If the Agents actually did alter the course of history in their efforts to stop Earth from getting blown into a million pieces and the human race becoming slaves of the Kree aliens — which S.H.I.E.L.D. led viewers to believe was what genuinely happened — that throws Deke's existence into jeopardy. 
How can a boy who was born in the very future the Agents apparently prevented still be alive? Wouldn't he vanish into thin air like (most of) the crew of Avengers: Infinity War post-Thanos snap if the team's mission was successful? Can we trust anything the series tells us now? Season 6 will certainly have to address those questions.
Agents of S.H.I.E.L.D. will return to ABC for season 6 sometime in 2019.