The Moment Cole Hauser Realized Dazed And Confused Was A Cult Classic
Though Cole Hauser is best known for his role as Dutton Ranch enforcer Rip Wheeler on "Yellowstone," the actor has been an active performer since the early '90s. In fact, the man behind one of the most intimidating characters on TV has over 50 roles to his name across many different genres in film, television, and video games.
However, what you probably won't recognize Hauser from is his early role in Richard Linklater's period comedy "Dazed and Confused." The actor played the role of senior Benny O'Donnell in the film and will be almost unrecognizable to "Yellowstone" fans as he is seen in the film with his natural red hair and without his brooding beard and thick build.
Still, Hauser looks back fondly on his time shooting "Dazed and Confused" and recalled the exact moment on the "Dan Patrick Show" when he realized the movie had begun to develop an ardent cult following despite its weak box office performance. "I realized it was a real success as I was walking through Blockbuster back in the day, and it was attached to 'Fast Times at Ridgemont High,'" the actor recalled.
A trip to the video store changed how Hauser saw the film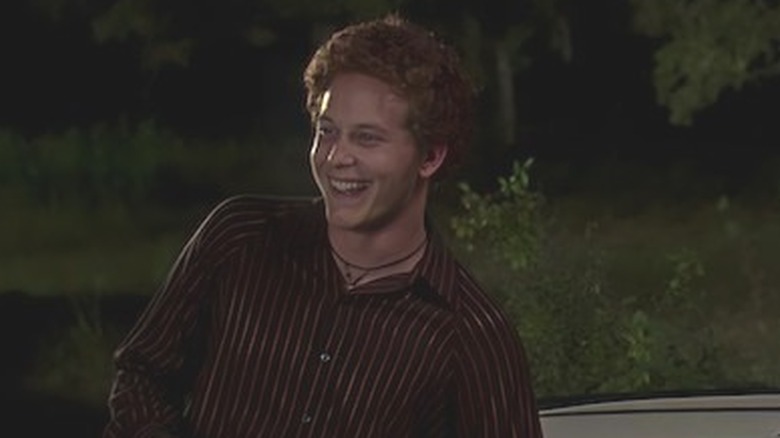 Gramercy Pictures
Largely based on his own high school experiences, Richard Linklater's "Dazed and Confused" serves as something of a 1970s time capsule. However, even though it features a bevy of rising stars like Ben Affleck, Parker Posey, Matthew McConaughey, and Milla Jovovich, the film was barely able to cover the cost of the production and marketing, earning a mere $8 million off of its reported budget of $6.9 million.
"It's funny, yes, because when it came out, Gramercy released it, and it came and went," Hauser recalled on the "Dan Patrick Show." "I mean, it was a weekend, literally, so it made no money in the theatres." Despite the disappointing results of its initial release, the film eventually became a hit on video.
"I was like, 'Oh my god, 'Dazed and Confused and 'Fast Times' together in a box cassette," Hauser said enthusiastically. "That's when I was like, 'This is obviously doing very well' as far as a cult classic, you know?" Thirty years later, "Dazed and Confused" is often remembered as one of the best comedies of the '90s. Meanwhile, many of its cast members, as well as its director, are well-known and remain successful throughout the entertainment industry to this day.