Jason Momoa Is Hungry For More Car Driving After Fast X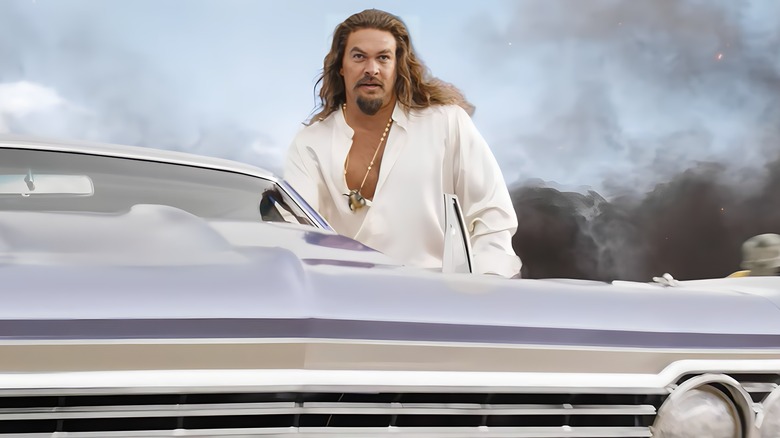 Universal Pictures
Souped-up muscle cars were, of course, the focus of "The Fast and the Furious" in 2001, and have been the staple of every "Fast and Furious" movie since. And while it was Jason Momoa's turn to get behind the wheel as the villainous Dante Reyes in the latest film in the saga, "Fast X," he admits he was hoping for more hot rod action.
"My only one, maybe, like, bummer of the whole thing is I didn't get to drive more, which is gonna change in the next one," Momoa told a group of reporters in a digital roundtable session for "Fast X" attended by CinemaBlend. "That'll be my massive request, [where I'll be] going, like, 'I would love to go to driving school.' I would love to go learn that stuff."
Another reason Momoa wants to get behind the wheel for the next "Fast and Furious" film is that the complexities of some of his car scenes in "Fast X" required some movie magic, and thus less time for actual driving. "To get the angles [and] to get all the stuff, you know, it's hard and they had so much to shoot," Momoa told the digital roundtable. "So, a lot of that stuff, like, is [shot] in studio, but I want to drive more, man."
On the flip side, Momoa has a lot more experience driving vehicles with two wheels, which luckily allowed him to get tuned up for other action scenes in the film.
Momoa says he did 80% of his motorcycle riding in Fast X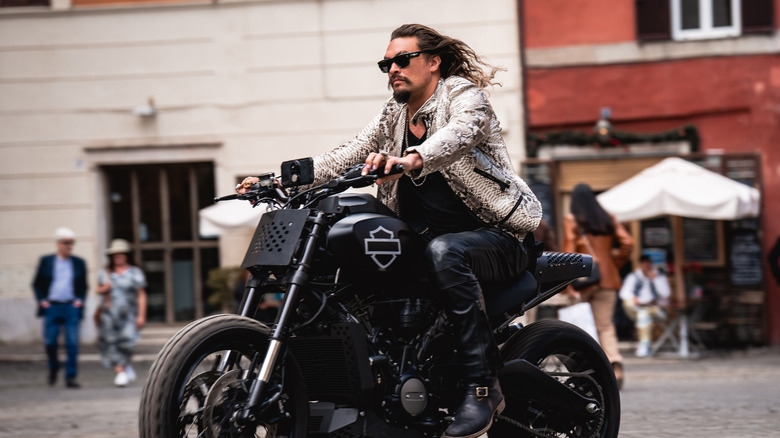 Peter Mountain/Universal Pictures
In "Fast X," we learn that Dante Reyes is the son of "Fast Five" villain Hernan Reyes (Joaquim de Almeida), a drug kingpin who met his demise in the film's hyperkinetic vault chase scene with Dominic Toretto (Vin Diesel) and his crew. The scene is recalled in a flashback in "Fast X," so to give Dante's quest for vengeance for his father's death against Dominic more weight, director Louis Leterrier craftily inserted shots of a younger-looking Jason Momoa amid the footage from the 2011 film.
Of course, Dante's plan to exact revenge at any cost means more weaponry and modes of transportation are needed by the villain to carry out his plans in "Fast X." So apart from cars, Momoa got to ride motorcycles, too. "I know how to ride motorcycles just from doing my own thing, and so I did 80 percent of the motorcycle stuff, which is great and I'm super happy that they trusted me to do it," Momoa told the press roundtable attended by CinemaBlend.
Perhaps the biggest benefit the actor got from doing most of his motorcycle scenes in "Fast X," though, is that the production allowed Momoa to take it upon himself to secure a custom Harley for the movie.