Fast X: You Can Thank Louis Leterrier For Dwayne Johnson Rejoining The Vin Diesel Franchise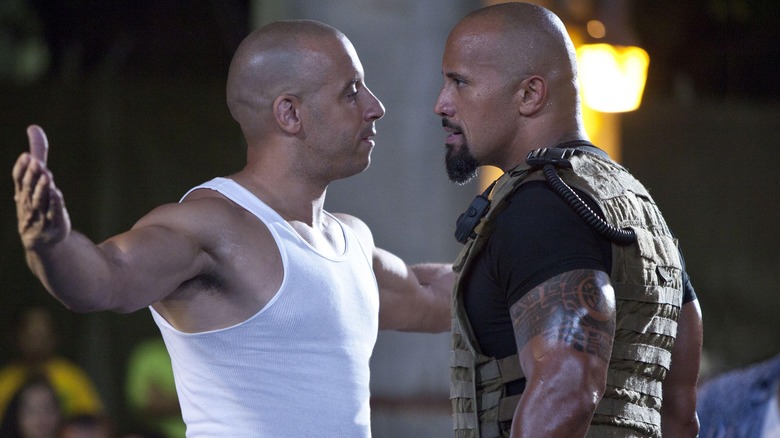 Universal Pictures
Contains spoilers for "Fast X"
Louis Leterrier may have just saved the "Fast and Furious" franchise.
It's been a long and bumpy road for "Fast X," but the latest entry in Universal Pictures' billion-dollar franchise has finally raced its way into cinemas. After director Justin Lin stepped away from the film during the early days of production, Louis Leterrier was quickly brought on board to helm the picture. Best known for directing "The Incredible Hulk," the French filmmaker has proven to be a wonderful asset for Universal, bringing "Fast X" to completion.
If that wasn't enough, audiences have Leterrier to thank when it comes to squashing the beef between Dwayne Johnson and Vin Diesel. Back in 2021, Johnson put his foot down and made it clear to the Dominic Toretto actor — and the world — that his time with "Fast and Furious" was over. "... I told [Vin Diesel] directly – and privately – that I would not be returning to the franchise," the Luke Hobbs actor revealed to CNN. "I was firm yet cordial with my words and said that I would always be supportive of the cast and always root for the franchise to be successful, but that there was no chance I would return."
Johnson's words seemed definitive at the time, confirming that Hobbs' relationship with the Fast Fam was a closed chapter. However, just a week before "Fast X" hit cinemas, it was confirmed that Johnson would be returning for the film's mid-credits scene, a decision that manifested thanks to Leterrier. "The peace treaty ... I kind of [brokered it]. We all did. Ultimately, the movie did," the director told The Hollywood Reporter.
Fans and Leterrier alike can't imagine Fast and Furious without Johnson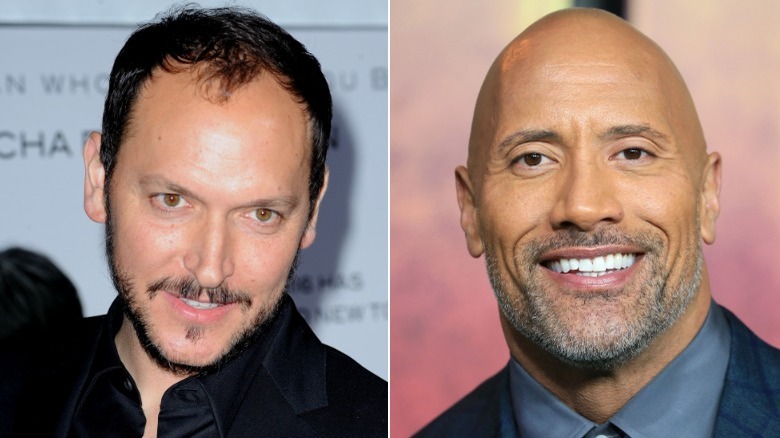 Tinseltown & Fred Duval/Shutterstock
Dwayne Johnson's return to the "Fast" franchise is nothing short of a cinematic miracle. Luke Hobbs has stood out as one of the franchise's most complex and chaotic characters, having made his debut back in "Fast Five." He'd go on to be a key player in "Fast and Furious 6," "Furious 7," "Fate of the Furious," and the spin-off "Hobbs and Shaw," though he missed "F9." This prompted hardcore fans to vocally express their displeasure over the increasingly prominent character's absence.
Louis Leterrier clearly understands just how important Hobbs is to the saga and fans, explaining to The Hollywood Reporter that it was important to figure out a way to bury the hatchet between Johnson and Vin Diesel. "We sort of looked at each other from across the room and winked a few months back, saying, 'We should work together,'" the director said. Sure enough, Johnson's return as Hobbs was soon set in motion, with Letterier coming up with a plan to seamlessly bring the actor and his character back into the fold.
Big things seem to be in store for Johnson's Hobbs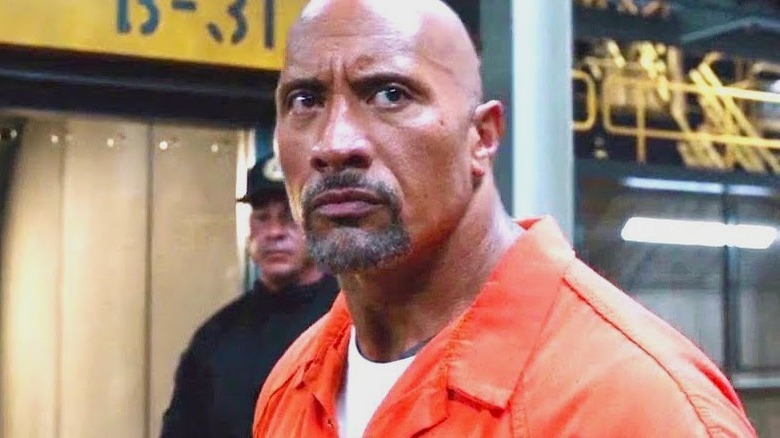 Universal Pictures
Louis Leterrier continued by saying that he approached Universal and the film's producers with his idea of how Hobbs could be reintroduced to the universe. In "Fast X's" mid-credits scene, the elusive Hobbs is seen participating in a mission, only to receive a phone call from the film's villain, the over-the-top Dante Reyes (Jason Momoa), who lets him know that the special agent is at the top of his hit list. Thus, it seems that big things are in store for Hobbs as the "Fast" saga wraps up.
Once the "Fast X" helmer got the thumbs up for the threatening mid-credits scene, it was time to approach Black Adam himself. "And then we reached out to Dwayne and his team, and said, 'Just come and watch the movie. You have to love the movie first.'" Turns out The Rock was a fan of what Leterrier was cooking, which compelled him to return as Hobbs. "It was very smooth, and frankly, as a fan, I could not conceive continuing the franchise without either Dwayne or Gal Gadot."
The miraculously Luke Hobbs-featuring "Fast X" is now playing exclusively in theaters.