Why Bill Smith From Killers Of The Flower Moon Looks So Familiar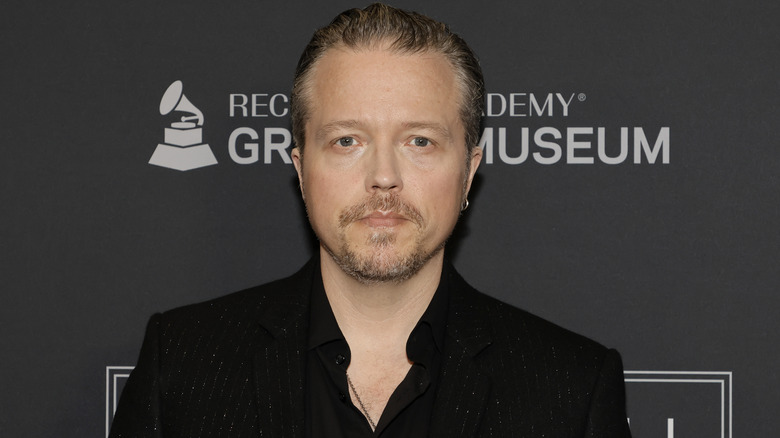 Kevin Winter/Getty Images
It wouldn't be a Martin Scorsese movie without larger-than-life characters, and the acclaimed director's adaptation of "Killers of the Flower Moon" is no exception. There's plenty of characters to be disgusted by with their dark secrets and casual racism, but there are also some that audiences will want to root for as they attempt to uncover the truth behind the movie's central serial killer mystery. One such character that falls into the latter camp is Bill Smith, the husband of Reta (JaNae Collins). It's not long before Bill grows suspicious of the targeted murders of Osage people, and his investigations start to grow more and more dangerous for him and his wife.
If audiences feel like they've seen Bill's face before, it's probably because they have — though not in the way they might expect. Bill's actor is Jason Isbell, and while he's appeared in a small handful of other popular productions, he's much better known as a famous country singer with many a hit to his name.
Jason Isbell is a country music legend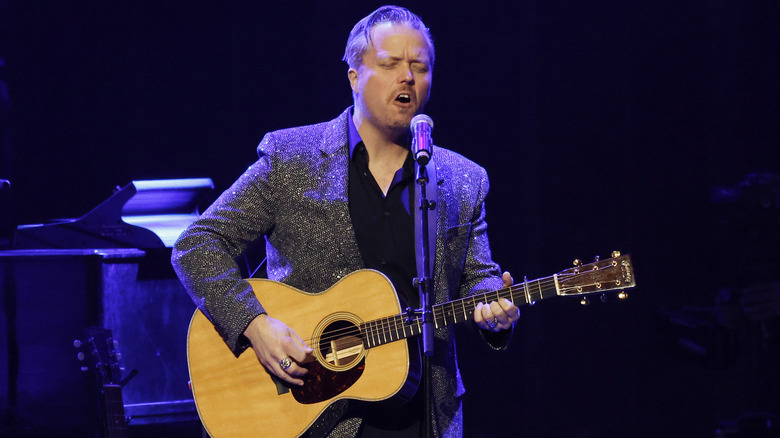 Jason Kempin/Getty Images
Jason Isbell is nothing short of an icon of the modern country music genre. Since the mid-'90s, he's made a ton of music, having produced hits as a member of popular bands like Drive-By Truckers and The 400 Unit, while also enjoying a very successful solo career. Isbell is responsible for such hits as "Cover Me Up," "If We Were Vampires," and "If It Takes a Lifetime."
Throughout his career, Isbell has been open about the personal issues he has faced, including his struggle with alcoholism and the marital problems that he and his wife Amanda Shires have had to work through while collaborating on music. In fact, HBO Max created a documentary titled "Jason Isbell: Running with Our Eyes Closed," which chronicles the creation of the musician's 2020 album "Reunions."
In an interview with Deadline, Isbell spoke about why he thinks the documentary is compelling. "There are two different kinds of music documentaries," he said. "There's the kind that the artist is comfortable with, and then there's the kind that's not boring. A good documentary should be something that makes you squirm a little bit, because we're all fallible human beings."
Isbell has a couple of TV cameos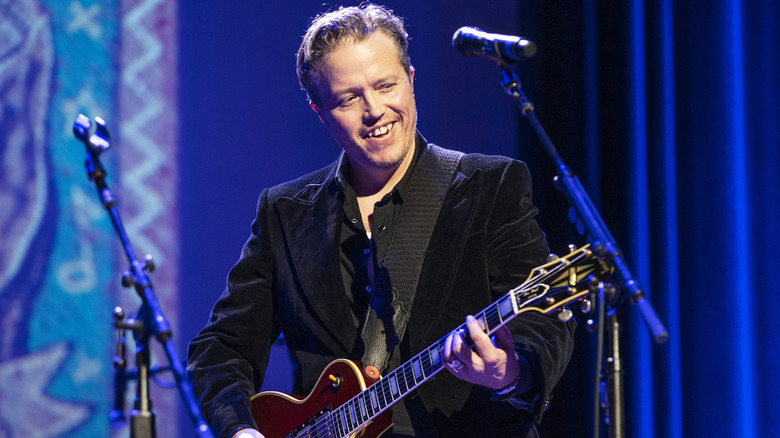 Erika Goldring/Getty Images
By most metrics, Jason Isbell's full-fledged acting debut is actually in "Killers of the Flower Moon." Nonetheless, the performer's popularity in the music industry was enough to land him some minor cameos on a couple of notable productions in recent years.
First off, the actor made a small uncredited appearance for HBO's "Deadwood: The Movie" in 2019. In the film, which is intended to be a sequel to the original "Deadwood" TV show, Isbell portrays one of the guests in attendance for the impromptu wedding between Sol Star (John Hawkes) and Trixie (Paula Malcomson). Per Rolling Stone, the cameo came about as a result of Isbell being a major fan of the original show and a friend of cast member W. Earl Brown.
Later that same year, Isbell guest starred on an episode of Showtime's crown jewel drama "Billions." Specifically, he appears in Season 5, Episode 8, titled "Copenhagen," as himself. He doesn't have a ton of screentime, but it's enough for this fictional version of him to give Nico Tanner (Frank Grillo) a much-needed reality check about his newfound wealth. Isbell spoke about the cameo in an Instagram post, writing: "That was a really good time, and I appreciate Damian Lewis, [Grillo] and the crew patiently answering my 'acting questions.' Generous and kind folks."