Fast X's Cast Debates Bringing Matt Damon And Ben Affleck Into The Franchise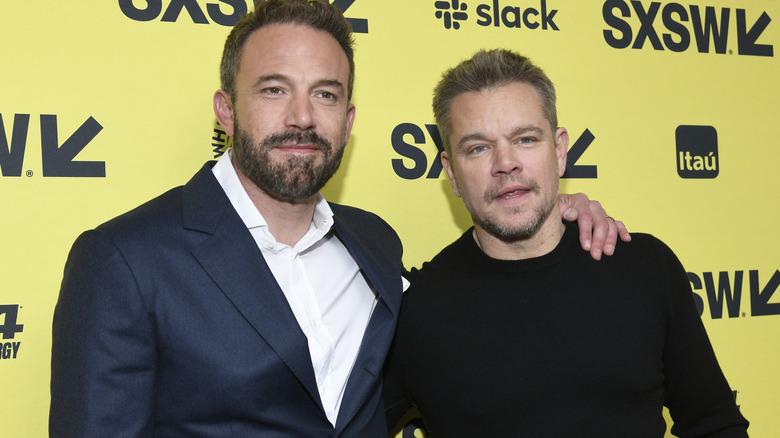 Tim Mosenfelder/Getty Images
The "Fast & Furious" franchise is all about family, and that family continues to grow in the latest installment — "Fast X." There's the new baddie of the franchise, Dante Reyes (Jason Momoa), but the team also gets some help in the form of Tess (Brie Larson). With at least two more movies coming out to follow up the events of "Fast X," there's plenty of room for the family to grow while giving the long-running characters ample time to breathe. 
Several of the female stars of "Fast X" did an interview with Fandango where they talked about who they would want to see join the "Fast & Furious" series. Larson wants her frequent collaborator Samuel L. Jackson to get on board, but Michelle Rodriguez had an interesting answer. She wants Matt Damon: "There's something about his Mr. Ripley-ness that I really like. I like how tricky he is, how conniving he is. And he's just really good at that ... I think he'd make a great villain."
Damon's currently earning a ton of praise for his work on "Air." But could a turn in the "Fast & Furious" franchise be on the horizon? And should he have his old buddy join him?
Charlize Theron would want to make it a package deal with Ben Affleck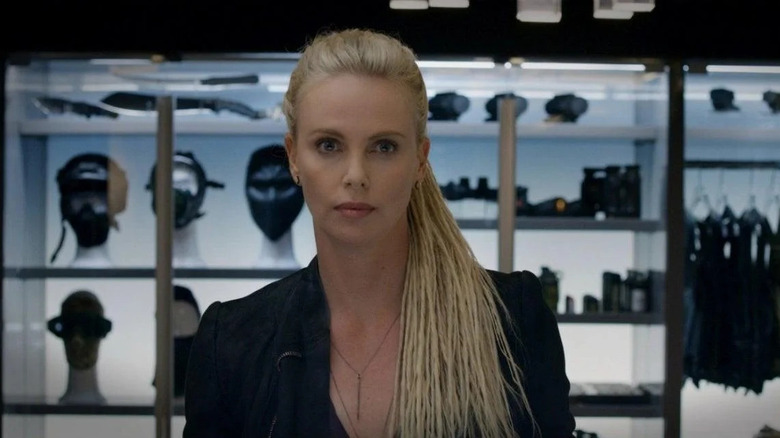 Universal Pictures
Matt Damon has been friends with Ben Affleck for a long time. The two have starred in numerous films together, from "Good Will Hunting" to "The Last Duel." Damon was even directed by his buddy in 2023's "Air." Therefore, Charlize Theron seems to think it makes sense that if Matt Damon were to join the "Fast & Furious" franchise, Ben Affleck should follow him.
When the interviewer asks her who she would like to see join the franchise, Theron goes off of Michelle Rodriguez's response: "Let's get both of them. Just like lean in all the way." Rodriguez had some thoughts on this development: "Doesn't it soften [Damon] when you bring Ben into it?" But regardless of Affleck's involvement, Rodriguez is still all in on Damon because he has the ability to make you think he's a nice guy when he's actually pretty nefarious (in his movies). 
Jason Momoa plays a pretty devious antagonist in "Fast X," but who's to say someone else won't fill those shoes in the sequel? Matt Damon can next be seen in Christopher Nolan's "Oppenheimer." However, after working in two true-life stories back-to-back, perhaps he'll feel up for something a bit more whimsical with "Fast 11."