Grey's Anatomy S19 Finale: Teddy's [SPOILER] Struck A Nerve With Fans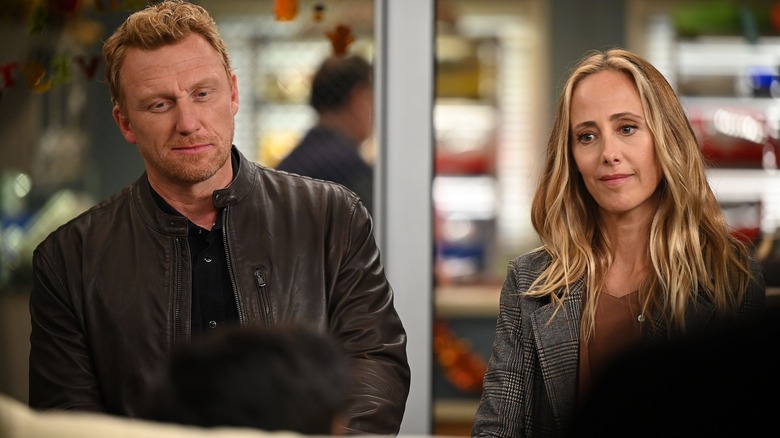 ABC
Contains spoilers for "Grey's Anatomy" Season 19 Episodes 19 and 20 — "Wedding Bell Blues" and "Happily Ever After?"
Is it really a "Grey's Anatomy" season finale without a wedding gone wrong and a main character's life at stake? In the two-part season-ender "Wedding Bell Blues" and "Happily Ever After," a wedding definitely goes wrong but Teddy Altman's (Kim Raver) fate is a huge question mark.
In a finale event that included the return of Ellen Pompeo's Meredith Grey — she officially left the show in February 2023, but still provides voiceovers and was set to return for these episodes — and Simone Griffith (Alexis Floyd) calling off her wedding to be with fellow intern Lucas Adams (Niko Terho), as well as several patients with their lives in jeopardy, Teddy's sudden collapse may have been the most shocking event of all. 
Before this, Teddy tells multiple people she has a toothache, going so far as to ask a fellow doctor to look into her mouth to see if she has an abcess. Apparently, that toothache isn't just a toothache; while performing surgery on the rapidly declining patient Sam Sutton (Sam Page), Teddy collapses, and the interns surrounding her can't find a pulse. Ultimately, the season closes with Teddy unresponsive as her husband, trauma surgeon Owen Hunt (Kevin McKidd), trying to resuscitate.
Fans were definitely shaken by this, if social media is any indication. @kimmyraver (not the real Kim Raver) wrote on Twitter, "I HATE THIS SHOW, I HATE THIS SHOW!!!" with footage of Teddy collapsing.
Fans freaked out over potentially losing Teddy Altman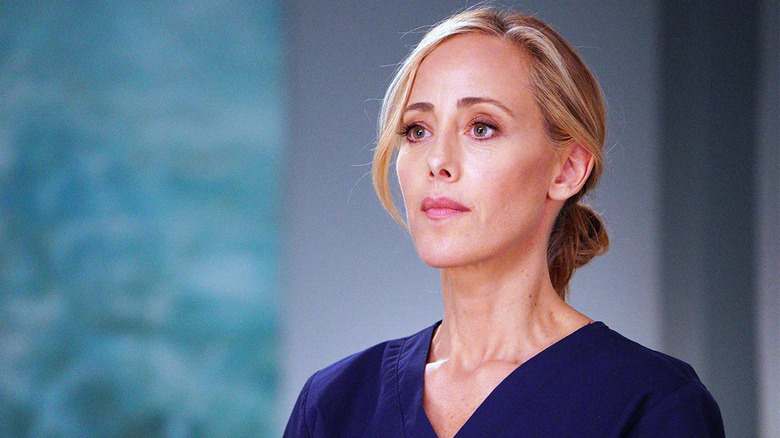 ABC
To say fans were unhappy that Teddy Altman could potentially die is a severe understatement — especially when you consider that her husband Owen is one of the show's most openly reviled characters. @DuesExMachina_ made this perfectly clear, posting a still of Quinta Brunson looking baffled on her sitcom "Abbott Elementary" with the caption, "I KNOW they didn't just kill Teddy while Owen lives to breathe another day."
@kimmyraver chimed in yet again, saying, "they literally do this to the best chief, omg." During Season 19, skilled cardiothoracic surgeon Teddy was named the chief of surgery at Grey Sloan Memorial Hospital, getting off to a rocky start thanks to a high-profile patient death and constant protests over reproductive care — but clearly, fans think she's doing a pretty good job. One of them, @Perezgirl_98, said she knew how Teddy felt, kind of: "I'm on the floor rn just like Teddy." Even fans who might not be tuning in as much anymore were unhappy; as @sckberry wrote, "haven't watched grey's anatomy in ages but killing off teddy altman is... not it." 
Casting announcements ended up spoiling Teddy Altman's fate on Grey's Anatomy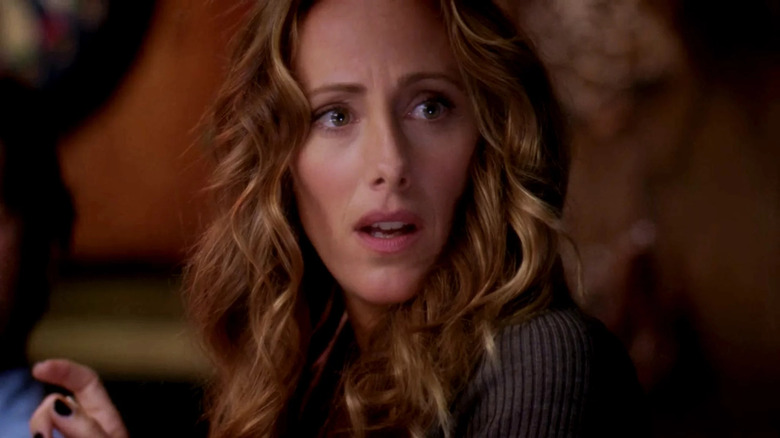 ABC
Fans don't actually need to worry, though; "Grey's Anatomy" managed to spoil its own cliffhanger by triumphantly revealing which cast members are set to return for Season 20, which was first exclusively reported by Deadline. That includes Raver — who has been on the show on and off since the fifth season — and her on-screen husband McKidd, as well as fellow "Grey's" stalwarts James Pickens Jr., Chandra Wilson, Camilla Luddington, and Caterina Scorsone, who play Richard Webber, Miranda Bailey, Jo Wilson, and Amelia Shepherd, respectively. (Both Pickens Jr. and Wilson have been on the series since its very first episode.)
Since Season 19 was the last for both Pompeo, the show's leading lady, and her on-screen sister Maggie Pierce (Kelly McCreary) — as well as showrunner Krista Vernoff, who handed over the reigns to Meg Marinis — it's good to know that some of its most beloved characters will be sticking around. That said, it's tough to fathom why they would release this news so soon, considering that it takes quite a lot of suspense out of whether or not Teddy will survive her ordeal.
All nineteen seasons of "Grey's Anatomy" are available to stream on Hulu, with the first 18 available on Netflix.