Whatever Happened To Orange Julius From 2 Fast 2 Furious?
The "Fast & Furious" franchise may be several films deep by now, but the returning drive with sequels really began with "2 Fast 2 Furious." The John Singleton-directed sequel centers on Brian's (Paul Walker) adventure in Miami, which didn't include Dom (Vin Diesel), who was laying low at the time following the conclusion of "The Fast and the Furious." But, the film did introduce fans to some brand new characters, like Roman (Tyrese Gibson) and Tej (Ludacris), who soon became franchise regulars. However, not every significant character in "2 Fast 2 Furious" got the chance to appear again in the franchise. In fact, some, like Orange Julius, played by Amaury Nolasco, sadly got left behind.
Orange Julius only appears during a street race with Brian at the beginning of "2 Fast 2 Furious" and during the massive car scramble scene later in the film. Yet, while Nolasco may have had a brief time with the "Fast & Furious" franchise, he has earned other memorable roles in some of the biggest films and TV shows. Nolasco's credits include "Transformers," "A Good Day to Die Hard," and "Street Kings." But "Prison Break" fans may best remember him as Fernando Sucre, the loyal cellmate of Michael Scofield (Wentworth Miller). In whatever role Nolasco has taken, he's proven that he can leave quite the impression. In fact, his audition for Orange Julius impressed "2 Fast 2 Furious" writers, even though the actor's take on the character was completely different from what they originally envisioned.
Nolasco said Orange Julius was initially meant to be a Don Juan type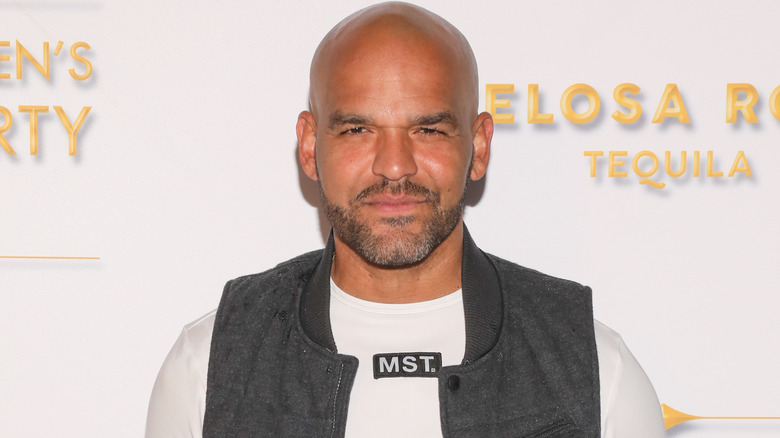 Paul Archuleta/Getty Images
It's difficult not to remember Orange Julius in "2 Fast 2 Furious" on looks alone. After all, he certainly seems to live up to his namesake with his brightly-colored clothing and souped-up Mazda. However, according to Amaury Nolasco, the character underwent a major change following his audition. While speaking to Esquire, Nolasco revealed that when he auditioned, the part described his character as a long-haired Don Juan type, which might have suggested that Orange Julius was also meant to have a smoother attitude. But without the long hair, Nolasco had no choice but to go a different route.
Nolasco told Esquire, "There's no way a parent is going to name a kid Orange Julius. This has to be a nickname, and he either really loves the smoothie franchise Orange Julius or the color orange. So, for my audition, I decided to show up with orange sweatpants, a white tank top, and I stopped at an Orange Julius store and got myself a smoothie. I went off in Spanish a few times just because I thought the character had a little bit of a temper." To his credit, Nolasco's approach worked. As he further added in the interview, the writers loved his version of the character enough for it to appear in the movie.
Amaury Nolasco still kept busy with other TV projects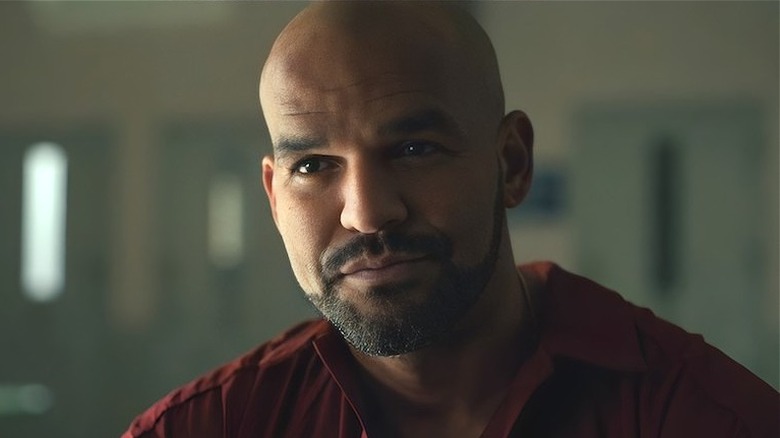 Starz
Amaury Nolasco continues to act, and lately, he's appeared in more TV projects, especially crime dramas. Nolasco appeared on a few episodes of "Rizzoli & Isles" as a detective. And In 2018, he kept going the procedural route when he portrayed FBI agent Mike Alvarez on the short-lived ABC show "Deception." However, Nolasco's latest role switches him to the other side of the law. In Starz's crime series, "Hightown," he plays imprisoned drug kingpin Frankie Cuevas Sr. This marks Nolasco's return to playing an incarcerated character following his time on "Prison Break." But while speaking with TV Fanatic, he quickly pointed out that his "Prison Break" character Fernando was more of a teddy bear than the ruthless Frankie on "Hightown."
As for appearing again as Orange Julius in the "Fast & Furious" franchise, Nolasco revealed to Esquire that there was talk of a possible return during the sixth and seventh films in the series. However, plans for that fell through. With only one more planned sequel left in the franchise, Nolasco riding again as Orange Julius, along with Suki (Devon Aoki) and Slap Jack (Michael Ealy), could make for one last great "2 Fast 2 Furious" reference and a cap-off to the series' entire history.