Whatever Happened To Roominate After Shark Tank?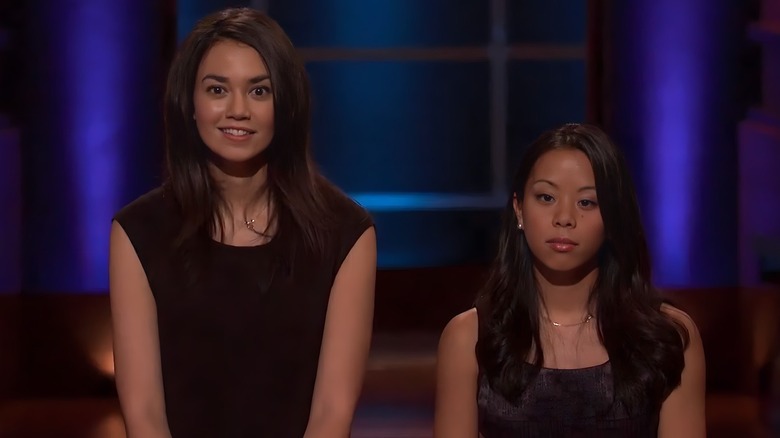 ABC
Roominate was a children's construction set that made an appearance in Season 6 of "Shark Tank." Created by Alice Brooks and Bettina Chen, the set was designed for girls between six and 10 years of age and also allowed for wiring circuits together. Brooks and Chen looked for $500,000 in exchange for 5% of the company, and Mark Cuban and Lori Grenier teamed up to give the women what they were looking for. Cuban added the stipulation that his daughters would be involved in the business, so they could be mentored by Brooks and Chen.
Following their appearance on "Shark Tank," the duo was able to expand the product's presence, brokering a major deal with Walmart to be sold across the US. Roominate saw increased success to the tune of $4.5 million in sales, which led to hiring more people as well. The set's prominence also garnered a number of awards, also making Time Magazine's Top 10 Toys list of 2014.
In 2016, children's toy manufacturer Patch Products acquired Roominate from Brooks and Chen for an undisclosed sum. While the company re-branded to PlayMonster, they continue to sell Roominate sets today.
One of the co-founders went on to work at Apple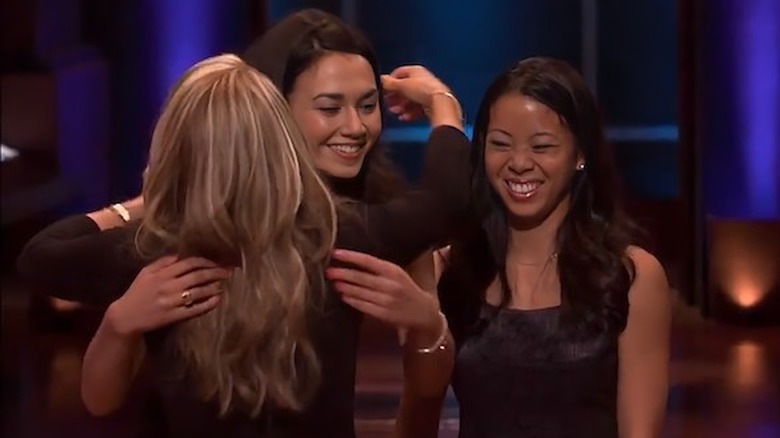 ABC
Following the acquisition of Roominate, Alice Brooks, per her LinkedIn profile, joined Wonder Workshop, a children's robotics manufacturer, as a product manager. She concurrently remained with PlayMonster as a Brand Consultant. She departed Wonder Workshop in August 2017 to pursue her MBA at Harvard. She joined Khosla Ventures in 2019 and is still with the company in the role of principal. Brooks also works as a startup advisor.
Bettina Chen, on the other hand, went from Roominate to tech giant Apple, according to her LinkedIn profile. She started with them in April 2016 as a watch accessories engineering program manager. She's still with the company today, having moved up to manager of Biomechanics Research Center Engineering Program Management.
In an interview with Business Insider in 2015, Brooks and Chen spoke about what brought them together. The duo were graduate engineering students together at Stanford, with Chen going to the program after graduating from Caltech, and Brooks from MIT. While both women had been aware of how rare it was to have other females in their programs at their respective schools, it took them by surprise to see the same disproportionate representation in Stanford's graduate program as well.
According to Chen, the duo both realized that the toys they played with as children led them down the path that culminated in them becoming engineers. That realization led to the invention of Roominate, along with the hope that it would put more girls on the same path that Brooks and Chen walked.