Bryan Cranston Expects Breaking Bad Will Headline His Obituary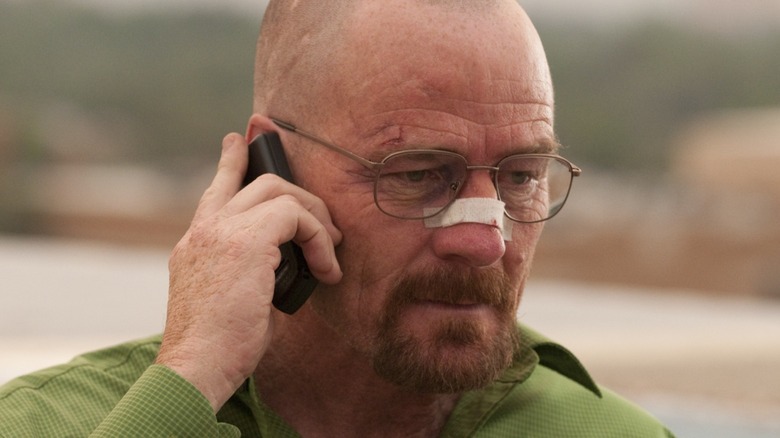 AMC
Bryan Cranston has enjoyed a great career as an actor so far, popping up in numerous big and small screen hits throughout his time in front of the camera. However, it's undeniable that he's best recognized for his work as Walter "Heisenberg" White on the AMC classic "Breaking Bad." His work in the role is nothing short of astounding, depicting a man approaching the end of his life going from a timid high school chemistry teacher to a force to be reckoned with in the criminal underworld. Thus, Cranston expects the show to headline his obituary.
Speaking to Route Magazine, Cranston touched on how "Breaking Bad" has changed his life — and how it will likely change his death as well. "I think it will be the opening line of my obituary, and I'm proud of that," he said of the Vince Gilligan-created crime drama, which he led from 2008 to its conclusion in 2013. In addition to taking pride in the success and influential nature of the show, he's appreciative of the opportunities his work as Heisenberg has afforded him elsewhere in the entertainment world.
Considering all that "Breaking Bad" has done to change Cranston's life, it's wild to think he would've never joined the show had another lived on.
An eighth season of Malcolm in the Middle could've prevented Cranston from leading Breaking Bad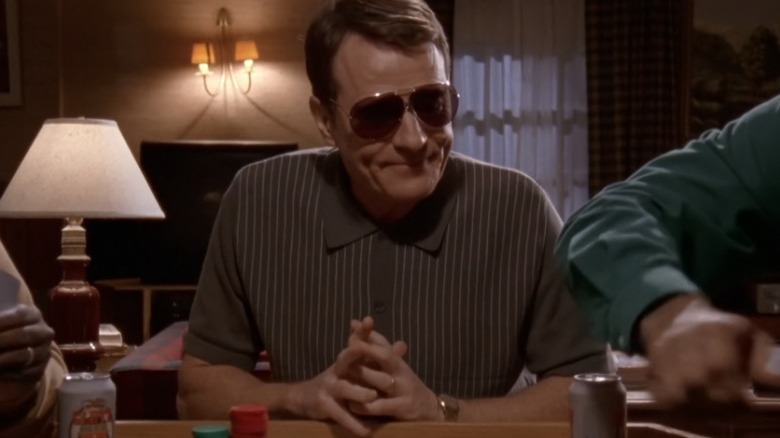 Fox
Before he took the TV world by storm on "Breaking Bad," Bryan Cranston became a sitcom favorite on "Malcolm in the Middle." From 2000 to 2006, he starred on the program as Hal Wilkerson: the goofy, often oblivious father of Malcolm (Frankie Muniz) and his siblings, and the husband of their loud, short-tempered mother Lois (Jane Kaczmarek). Though the show had its fans, it eventually came to an end after seven seasons. Had it scored an eighth, though, Cranston believes he would've never taken on the role of Walter White.
"Had 'Malcolm in the Middle' been picked up for an eighth season, someone else would've played Walter White, because I would not have been available," Cranston claimed in an interview with GQ, where he ran through all of his best-known acting roles so far. While it was sad to see "Malcolm in the Middle" go, if it meant getting to see Cranston play White, then it was a reasonable trade-off. Besides, Cranston has been hard at work on a "Malcolm in the Middle" reboot of some kind for a while now, so maybe he'll portray Hal once again someday.
Though he's known for "Malcolm in the Middle," Bryan Cranston is synonymous with "Breaking Bad," and "Breaking Bad" is synonymous with Bryan Cranston. He's probably not far off with his obituary prediction.