Fast X: Why Jakob's Flight Attendant Friend Is More Important Than You Might Think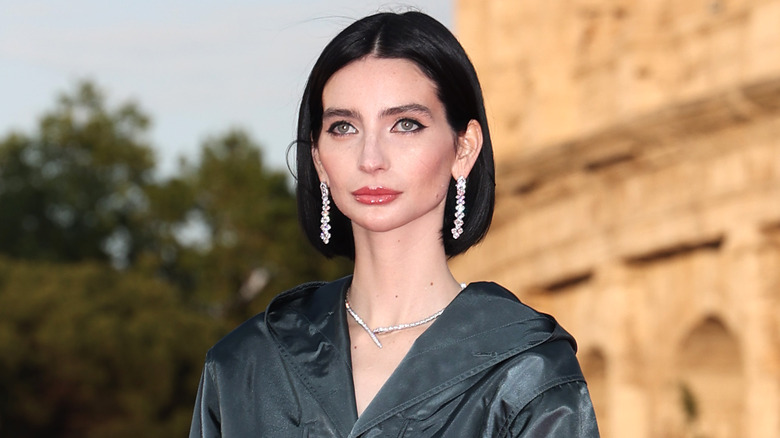 Franco Origlia/Getty Images
Contains spoilers for "Fast X."
"Fast X" is overloaded with so many mind-blowing returns, cameos, and resurrections, it's almost hard to keep track. From the bizarre inclusion of comedian Pete Davidson to the shocking comeback of Dwayne "The Rock" Johnson as Luke Hobbs, there are plenty of faces old and new to stir feelings of nostalgia in the franchise's diehard fans. One cameo appearance, however, clearly stands above the rest.
Around the midpoint of the film, Jakob Toretto (John Cena) and Little Brian Marcos find themselves on the run from The Agency that once protected them. In the absence of both Mr. Nobody (Kurt Russell) and Little Nobody (Scott Eastwood), Agent Aimes (Alan Ritchson) claims to believe that Dominic Toretto and his crew are responsible for an explosive car chase in Rome. In reality, he's secretly working with Dante Reyes (Jason Mamoa) and has been since the events of "Fast Five."
Part of Jakob and Little B's journey sees them working with a commercial airline attendant to escape their Agency tail. That very flight attendant just so happens to be played by Meadow Rain Walker, the daughter of the late actor and "Fast and Furious" star Paul Walker.
Meadow Walker has been a part of the Fast family since she was born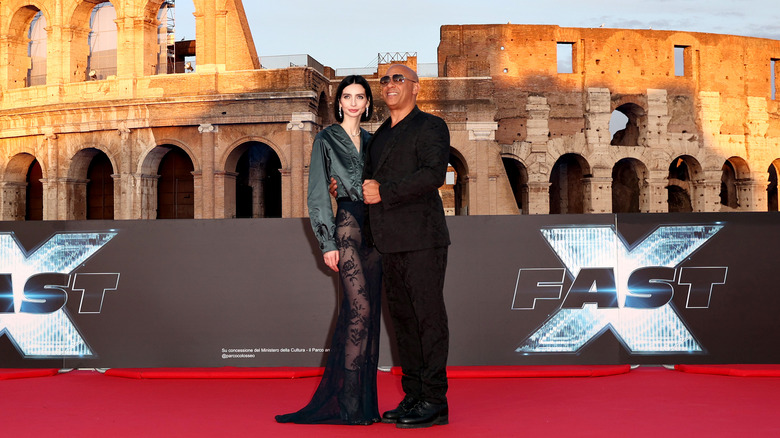 Franco Origlia/Getty Images
As longtime fans of the franchise know, Walker passed away during the production of "Furious 7." Understandably, the cast and crew were devastated by his death and have sought to keep his memory alive in their own way by maintaining his presence within The Fast Saga. Dom's son, first introduced in "The Fate of the Furious," is even named after Walker's character, Brian O'Connor.
Walker's daughter, Meadow, was just a year old when the actor starred in 2001's "The Fast and the Furious." Now making her feature film debut in "Fast X," Meadow Walker took to Instagram to talk about her experience growing up within the Fast Saga. 
"I grew up on set watching my father, Vin [Diesel], Jordana [Brewster], Michelle [Rodriguez], Chris ['Ludacris' Bridges], and more on the monitors," she wrote. "Thanks to my dad, I was born into the Fast family. I can't believe now I get to be up there too." She went on to thank "Fast X" director Louis Leterrier for bringing her on board and for giving her this chance to pay tribute to Paul Walker on screen. "I am so blessed to be able to honor my father's legacy and share this with him forever." 
Playing Jakob's life-saving airline acquaintance isn't the only way Walker preserves her father's memory, as she has spent nearly the last decade trying to make the world a better place in his name.
What does Meadow Walker do?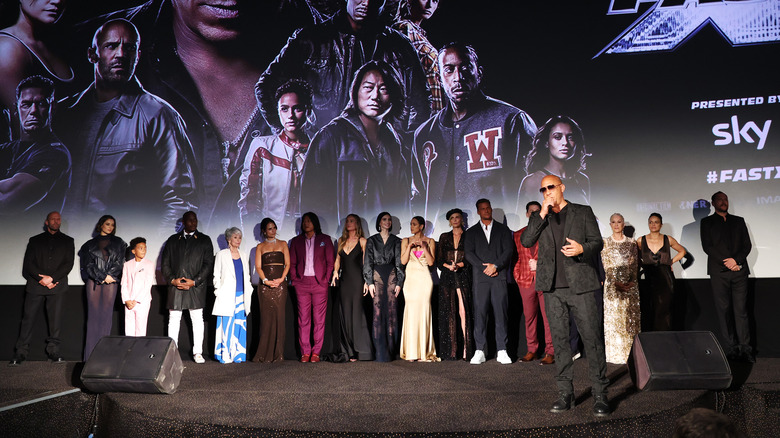 Vittorio Zunino Celotto/Getty Images
When not helping the Torettos to defeat their latest, family-oriented foe, Meadow Walker works as a model and philanthropic ambassador. Walker works with numerous charitable organizations, including the United Nations Population Fund, a human rights organization dedicated to global sexual and reproductive health and safety. She also works with the marine conservation nonprofit Innoceana and the global education organization Pencils of Promise. 
In 2015, she founded The Paul Walker Foundation, which provides scholarships and grant money to students working in marine and environmental sciences. To this day, she serves as the foundation's Chief Executive Officer. 
In 2021, Walker married actor Louis Thornton-Allan. At their wedding, she was walked down the aisle by her godfather, Vin Diesel.
At the premiere of "Fast X" earlier this week in Rome, Walker attended and walked the red carpet. The moment was captured by a photographer and shared via her Instagram. On her social media, she called appearing in this film "a once in a lifetime experience."